Did you know that you can make microwave popcorn in the microwave in a brown paper bag with NO oil? You can and it is the BEST way to make microwave popcorn ever! My kids like to call it Paper bag popcorn, I like to call it the BEST EVER Microwave popcorn!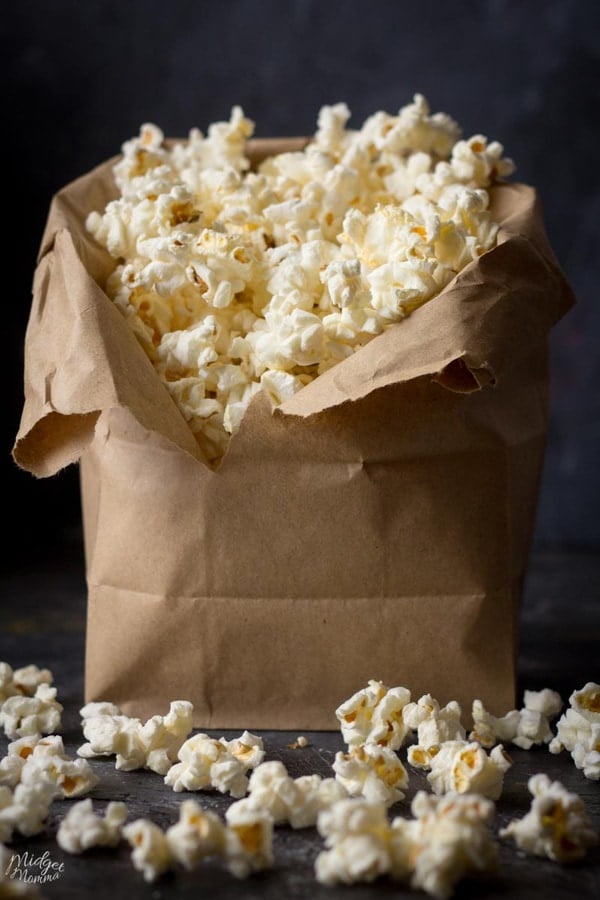 Microwave popcorn!
My daughter is in love with microwave popcorn, however I have a few bones to pick with store bought popcorn.
First issue I have is that, store bought microwave popcorn bags leave my house smelling like gross cheap fake butter. It has that awful fake butter smell and flavor and totally ruins popcorn.
Second issue I have is that it is filled with gross chemicals. Which is why the popcorn smells gross and chemically when you pop it.
Third issue I have with store bought popcorn is that it is SUPER greasy, or grimy, whichever one you want to call it. But anytime you eat it you end up with slimy yuck all over your hands, especially if you are eating it right out of the bag.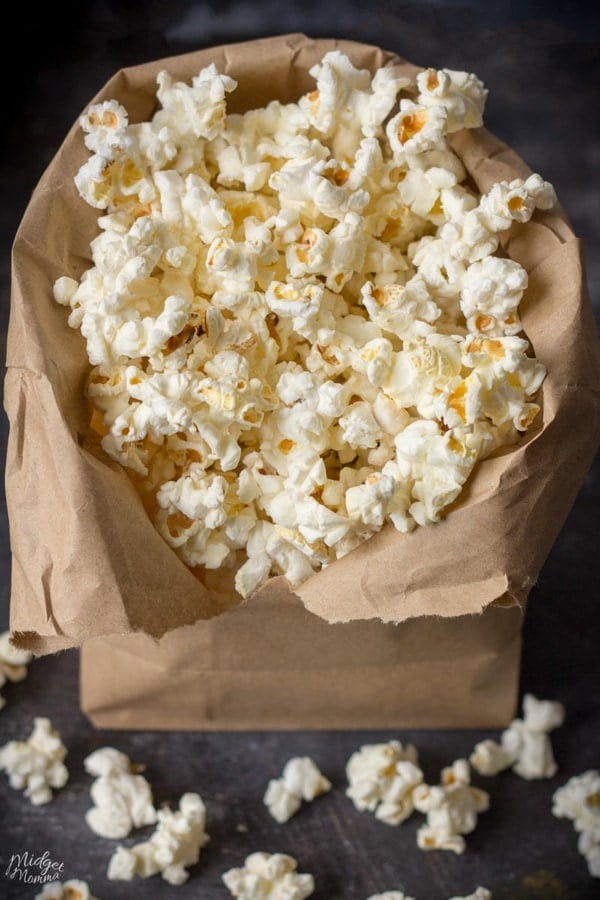 Making Air Popped Popcorn
I do have a popcorn popper that I use sometimes to make air popped popcorn, but to be honest that thing is a huge pain in the butt. I have to take it out, pop the popcorn and then clean it. Cleaning it is the worst!
Homemade Microwave Popcorn
I thought back to my childhood and how my mom used to make popcorn for us by popping popcorn in the microwave in a brown paper bag. Why I didn't start popping popcorn that was as an adult I am not so sure, I guess I got excited about the new ways of doing things. However new doesn't always mean better, so I went back to the old way of popping popcorn. In a brown paper bag in the microwave, just like my mom used to. Yes, those brown paper lunch bags that everyone used to pack their lunches in, is the PERFECT thing to make homemade microwave popcorn with!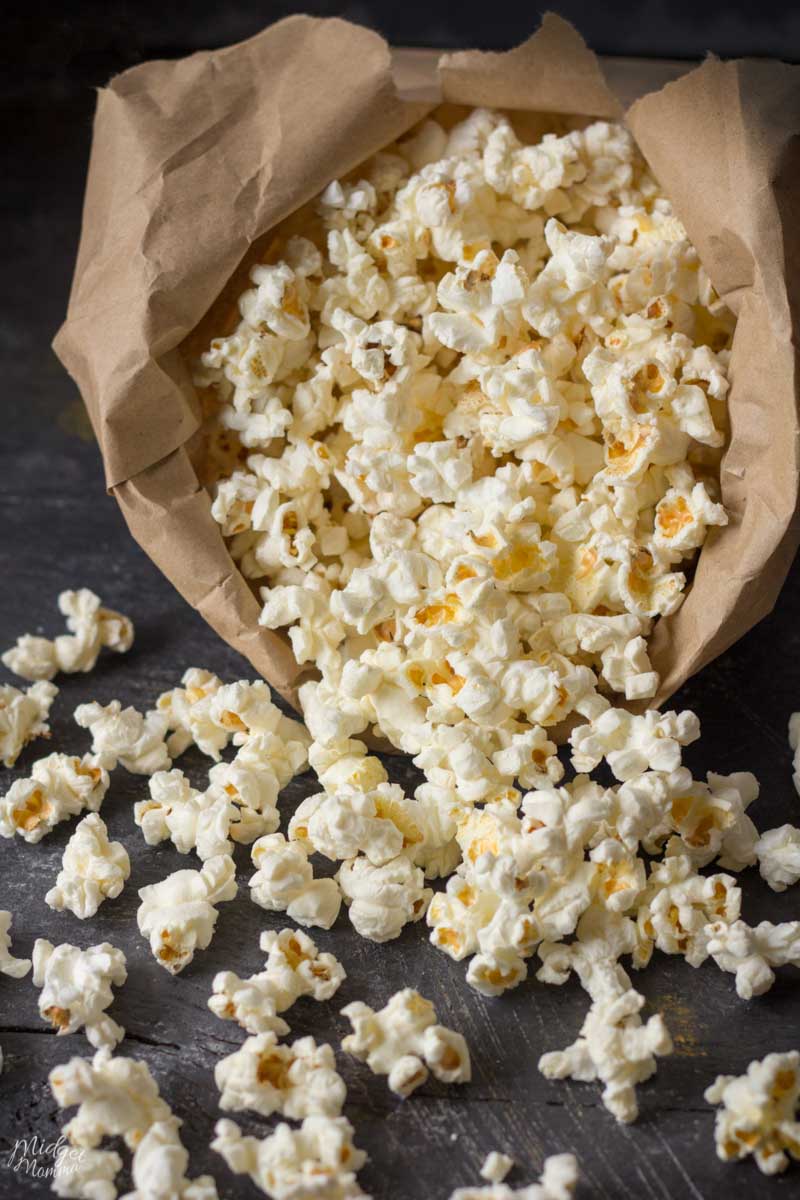 Healthy Popcorn
When you pop popcorn in the microwave in a brown paper bag it is the healthiest way to make it! You do not need any extra oils or anything else to pop it! Literally all you need is popcorn kernels and a brown paper bag!
Easy Cooking and Clean up!
Not having to deal with oils when making popcorn also means that clean up is super easy! After you are done popping your popcorn in the microwave in the brown paper bag all you have to do is pour the popped popcorn into a bowl, and then toss the brown paper bag in the trash. That is ALL the clean up there is!
Cheap Popcorn
Another benefit to microwave popcorn in a brown paper bag is how cheap it is! Buying a large pack of brown paper bags is CHEAP! You can buy 500 brown paper bags for under $20 on Amazon! You can buy 8 pounds of popcorn kernels for around $20 on Amazon too! That is a LOT of popcorn, however it is the perfect amount for those who love to eat popcorn all the time!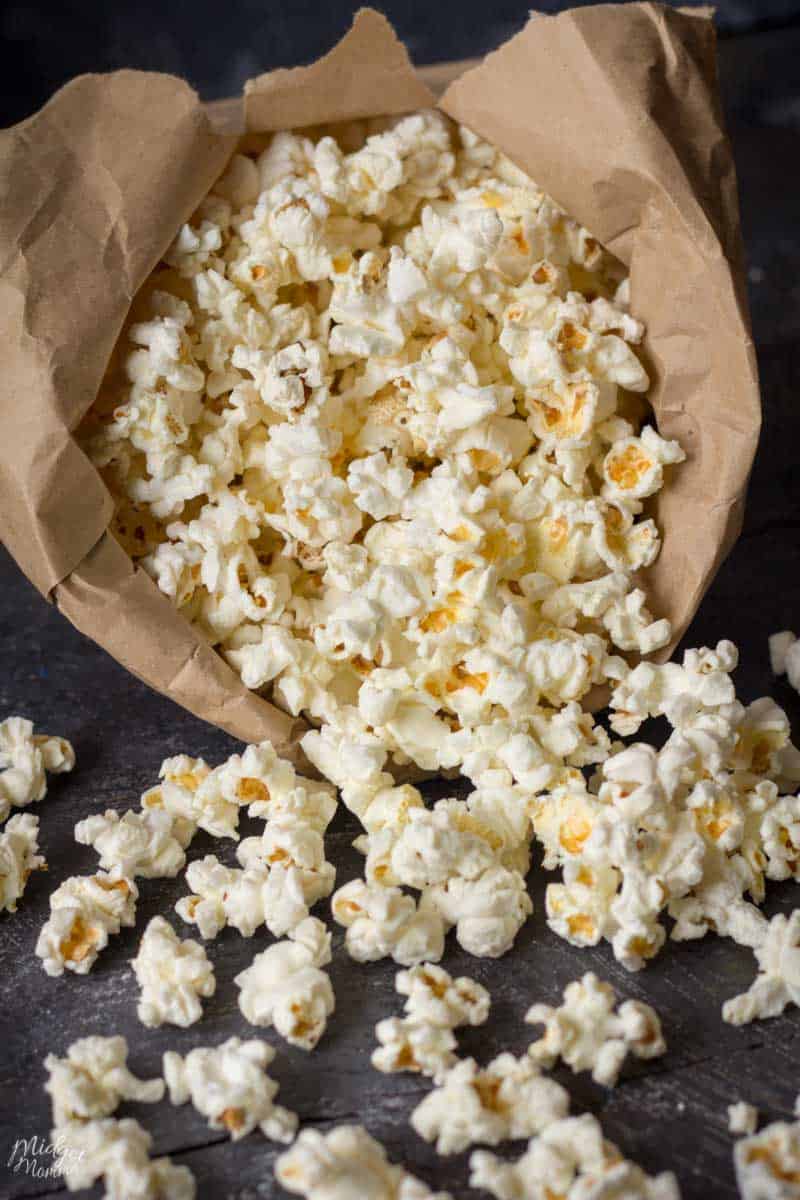 Popcorn Toppings
Whenever I make homemade popcorn in the microwave the only toppings I use are butter and salt. You can use those popcorn seasonings if you want to, however I prefer simple and easy popcorn.
When making this homemade popcorn, I think the best way to top it is with homemade ghee. It doesn't make popcorn soft and squishy like plain melted butter will. After popping your popcorn, drizzle the ghee on top, then I like to add a little bit of salt. Once I put the salt and ghee on my popcorn I shake the bowl up a little bit and then I am on my way to enjoying a fresh tasty bowl of homemade popcorn!
To put toppings on your homemade popcorn, just put the popcorn toppings on after you are done popping it in the microwave. After popping your popcorn, drizzle the ghee on top along with a little bit of salt.
Some of my favorite other popcorn toppings that I like to sprinkle on my popcorn are garlic salt, grated parmesan cheese,
Popcorn Recipes
Sometimes I like to get creative and have fun with our homemade popcorn. These are a few of our favorite recipes to use homemade popcorn in.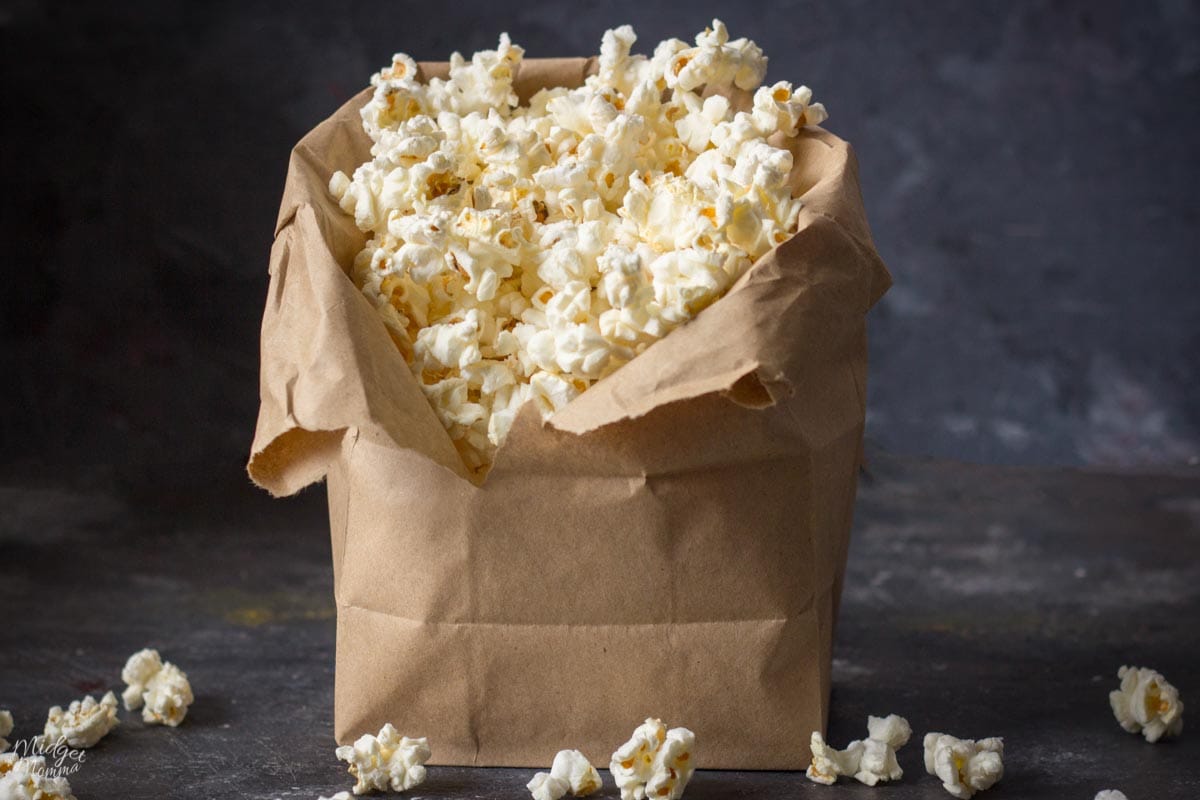 How to Make Microwave Popcorn In a Brown Bag
It is important to stand near the microwave while your popcorn pops and listen to the popping. Because microwaves differ so much, it is hard to give the exact amount of time that your microwave will take to finish popping the popcorn kernels. You will know your popcorn is done popping when you hear the kernels popping at a one-second gap between them.
Microwave Popcorn Ingredients
Popcorn kernels. All you need is basic popcorn kernels, however you can use the organic popcorn kernels, the white or yellow popcorn kernels all the same.
Brown paper lunch bag. You can grab brown paper lunch bags on Amazon! I like to keep a stock of them so we can make as much microwave popcorn whenever we want to.
Melted butter or ghee. Personally I prefer ghee, but if you prefer butter then go with that!
Salt or other seasonings to taste. Salt is a must have on my microwave homemade popcorn, but you can also use the popcorn seasonings that amazon has and that you can find in most grocery stores, or you can come up with your own homemade popcorn seasoning ideas.
dn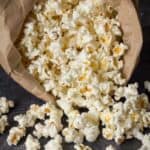 Microwave Popcorn In Brown Bag
This homemade popcorn recipe is the BEST way to make microwave popcorn ever! My kids like to call it Paper bag popcorn, I like to call it the BEST EVER Microwave popcorn!
Pin Recipe
Print Recipe
Instructions
Place the popcorn kernels in the paper bag. Fold the top of the brown lunch bag, by folding it three times over.

Place your brown lunch bag with the popcorn kernels in the microwave and set your timer for 2.5 minutes on high. (Cooking time will range from 2-2.5 minutes).

Listen to the popcorn kernels popping and when the popping has a one-second gap in it remove the bag of microwave popcorn from the microwave.

Open the brown paper bag ever so slightly and shake it upside down over a small bowl to remove any of the the popcorn kernels that didn't pop.

Pour your popcorn into a large bowl and season to taste with butter, ghee, salt, pepper or popcorn seasonings.
Nutrition
Calories:
102
kcal
|
Carbohydrates:
20
g
|
Protein:
2
g
|
Fat:
1
g
|
Sodium:
1
mg
|
Potassium:
74
mg
|
Fiber:
3
g
|
Iron:
0.8
mg
This recipe for popcorn is 3 Weight Watcher SmartPoints on the Freestyle program. This does not include added butter.
More Recipes you will love!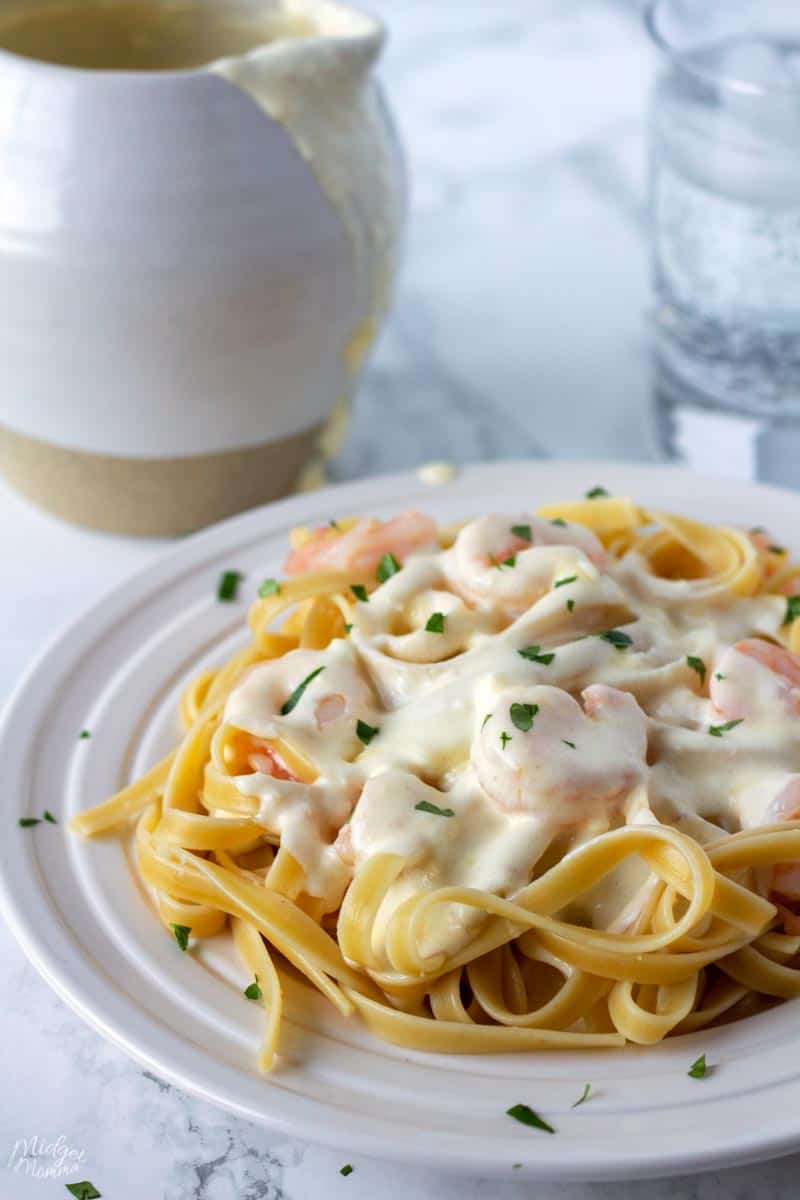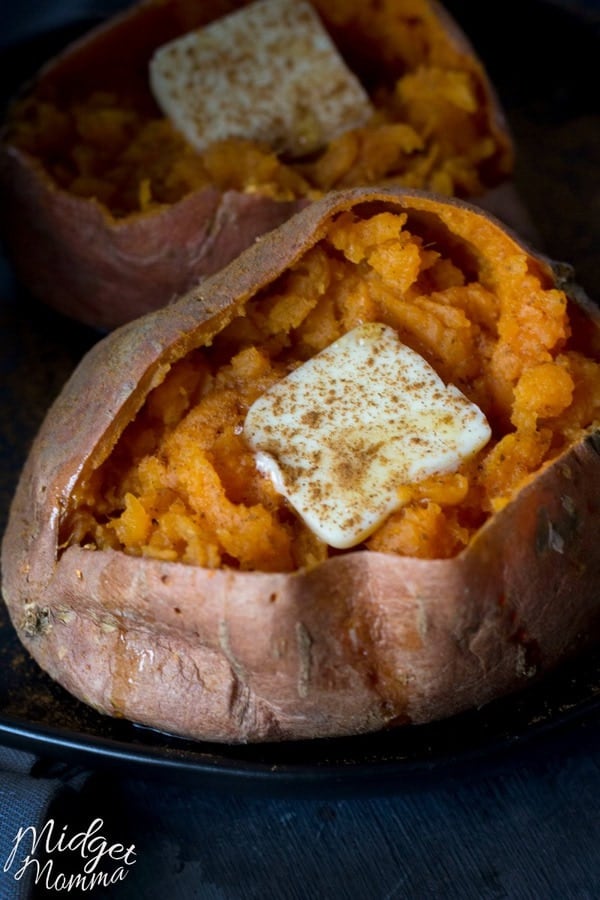 Buffalo Chicken Dip Crockpot Recipe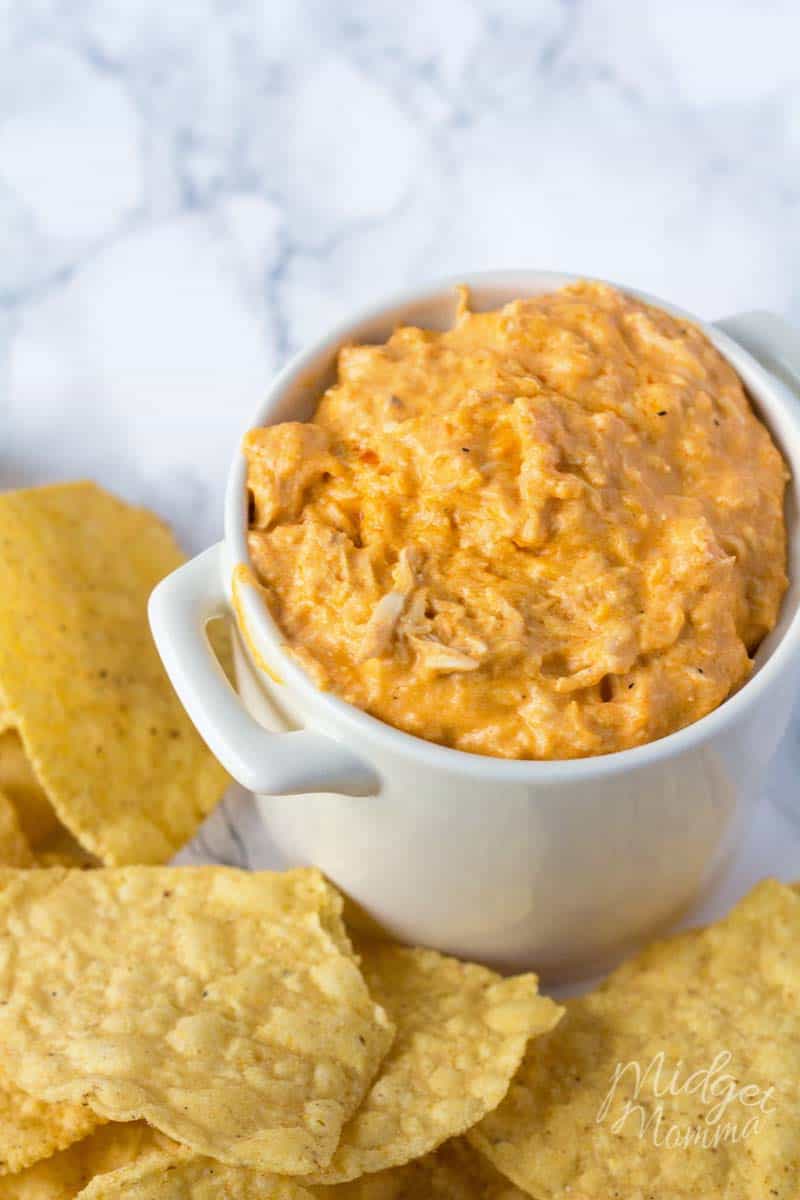 Do yourself a favor and print out the How Many Cups in a Quart and other liquid measurements printable to help you with your measurements in the kitchen! I have mine hanging on my fridge and it makes a super easy cheat sheet for whenever I am cooking and need to use liquid measurements.
Join the newsletter
Subscribe to get our latest content by email.