Everyone will love these Reindeer Marshmallow Pops! Rudolph with your nose so yummy why don't you come and make my belly happy. I love making marshmallow pops because they look great like cake pops but with half the amount of work. Check out here on how to melt your chocolate with a double boiler. Also when making them use baking mats like these, they make it so things don't stick and that makes working with melted chocolate easier.
Other Tasty Christmas Treats We love:
Christmas Tree Marshmallow Pop
Reindeer Marshmallow Pops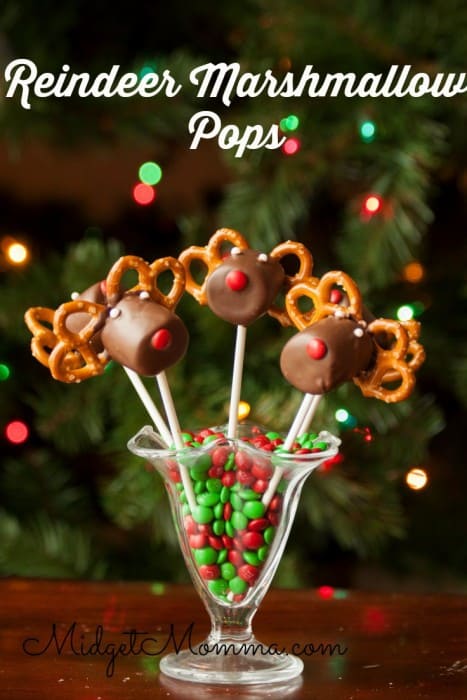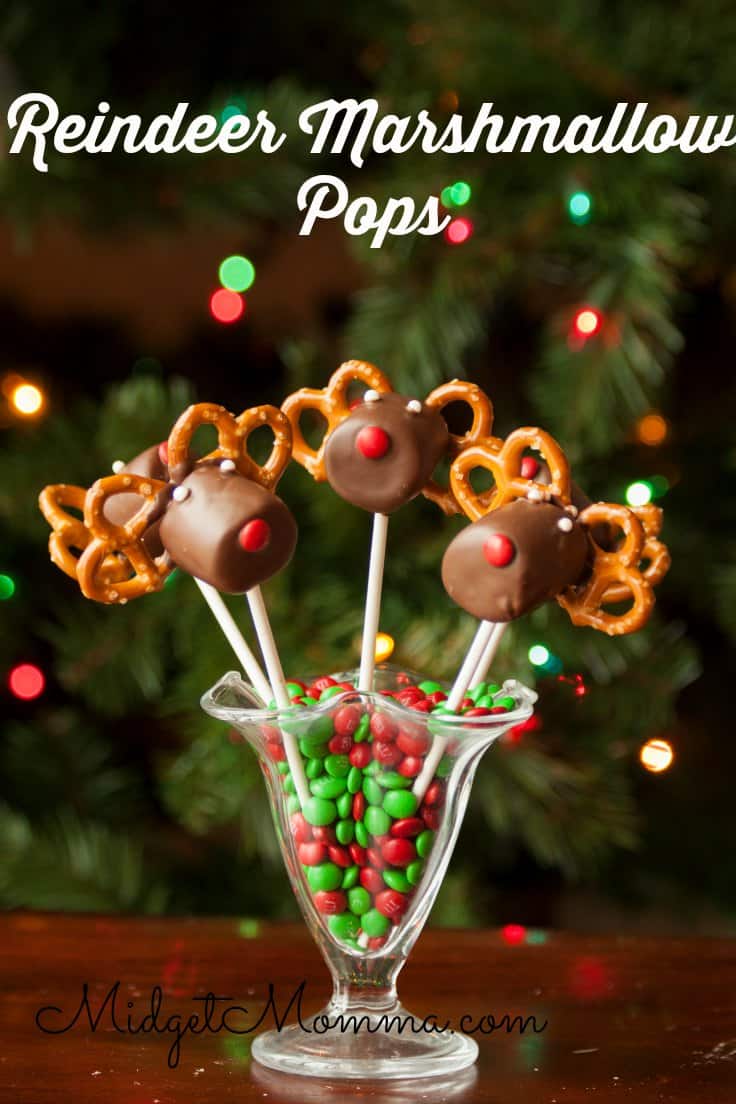 Reindeer Marshmallow Pops Ingredients
Marshmallows
Lollipop sticks
1 bag of candy melts
Mini pretzels
Red mini m&m's
Edible pearls
Optional: Small plastic gift bags
Optional: Decorative ribbons
Directions for Reindeer Marshmallow Pops
Line the pretzel up on a sheet pan in the shape of the horns. Melt the chocolate candy melts in a microwave or double boiler according to package directions until they are fully melted.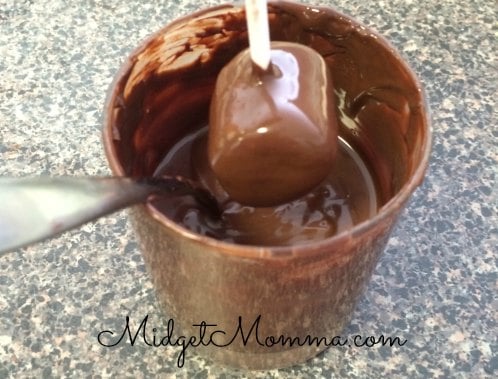 Dip the lollipop sticks into the chocolate and then into the side of the marshmallow. Then dip the marshmallows into the melted candy, turning to cover them completely.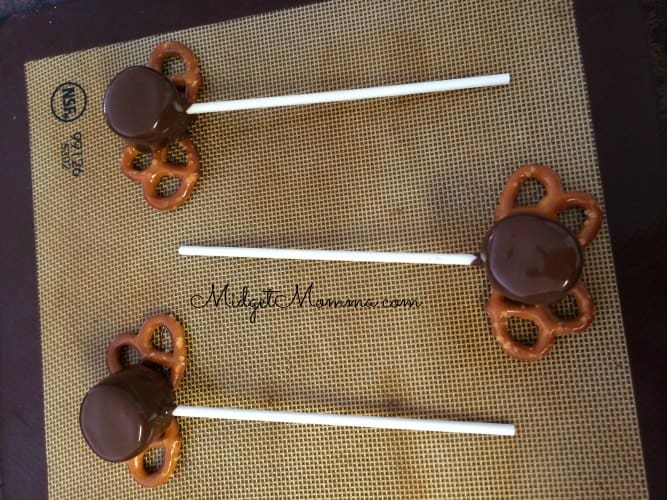 Tap the stick on the edge of the container to get of the extra chocolate. Then place the marshmallow on top of the pretzels.  Place the pearls at the eyes. Add a red m&m for Rudolph's nose. Place them in the fridge for another 15 minutes to let the chocolate set up.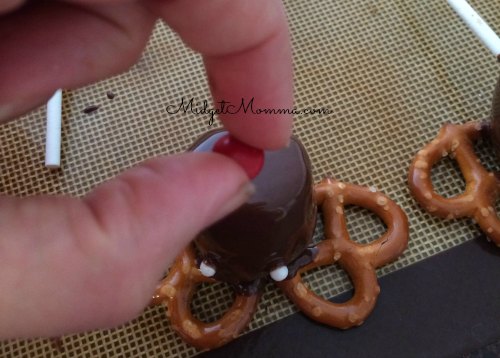 The kids always love these Reindeer Marshmallow Pops. They are always gone quick in our house whenever I make them! I hope you enjoy these Reindeer Marshmallow Pops as much as we do! 🙂
This post may contain affiliate links. Please read my disclosure policy here