Welcome to the north pole where everything is as yummy as it look, even the pole itself. I was shopping at my local craft store and when I saw these red striped paper straws.I new these would make cute north poles. If you would like to learn how to use a double boiler to melt chocolate check out here. If you are looking for the paper straws you can get them here on amazon cheaper than in a craft store.
Other Tasty Christmas Treats We love:
North Pole Marshmallow Pops
Love Chocolate Covered Marshmallows? Check these out!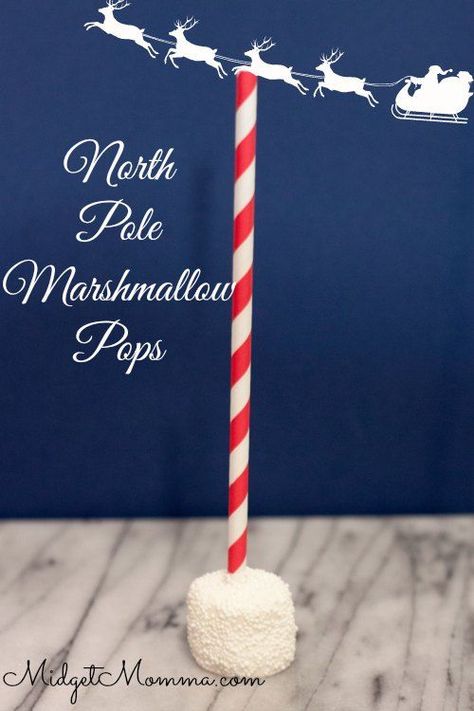 North Pole Marshmallow Pops Ingredients
lollipop sticks
marshmallows
1 bag of white candy melts
white non perils
North Pole Marshmallow Pops Directions
Melt the chocolate candy melts in a microwave or double boiler according to package directions until they are fully melted. Dip the lollipop sticks into the chocolate and then into the marshmallow. Then dip the marshmallows into the melted candy, turning to cover them completely. Tap the stick on the edge of the container to get of the extra chocolate. Cover with the non perils. Stand the marshmallows upright in a glass filled with uncooked rice or beans. Put the glass in the fridge until the chocolate has cooled and hardened slightly, about 5 minutes.
Looking for other Holiday Treats? make sure you check out these great recipes too!