This amazing Chewbacca Caramel Hot Chocolate is made with Ghirardelli chocolate and Ghirardelli caramel. The combination is inspired by Chewbacca from the amazing Star Wars Movies. Just like the Star Wars movies, this Caramel Hot Chocolate is amazing! Perfect for the cold weather that we have coming!
Check out Chewbacca Cocktail, Rey's Chai Spiced White Chocolate Cocoa, and the Kylo Ren Star Wars Kids Party drink if you are looking for more Star Wars awesomness. My favorite one of course is Yoda Hot Chocolate! Make sure you check out the 11 SUPER Cool Star Wars Recipes for Star Wars Fans for all awesome Star Wars Recipes!
Of course what fun would drinking Chewbacca hot chocolate if you were not drinking it from this awesome Chewbacca mug!?!
Chewbacca Caramel Hot Chocolate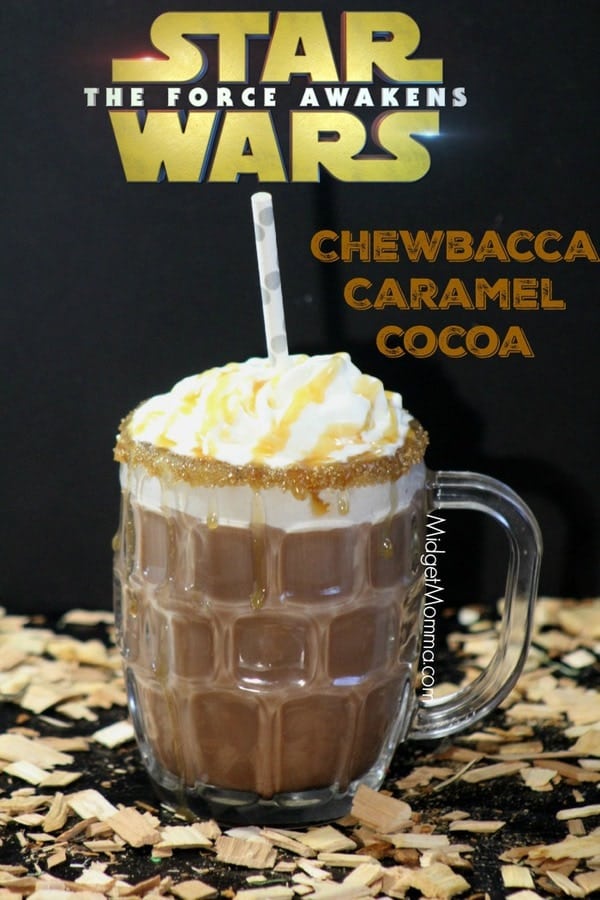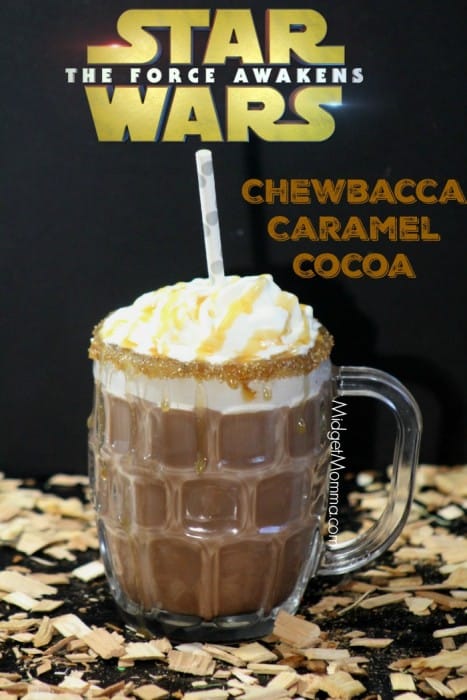 Chewbacca Caramel Hot Chocolate
Chewbacca Caramel Hot Chocolate Ingredients:
Chewbacca Caramel Hot Chocolate Directions:
Pour milk in a saucepan, stirring constantly over medium heat.
As the  milk gets warm, add the chocolate chips and caramel sauce.
Whisking constantly until everything has melted, continue until all ingredients have blended.
dip glasses into simple syrup and then sanding sugar
Allow to cool slightly before pouring into 4 mugs.
top with whipped cream and drizzle cocoa
Join the newsletter
Subscribe to get our latest recipes right in your inbox every time we post a new one!