If you are looking for the best caramel sauce recipe then you totally need to try this one. It it my favorite caramel sauce to use when I am baking or making an ice cream sundae.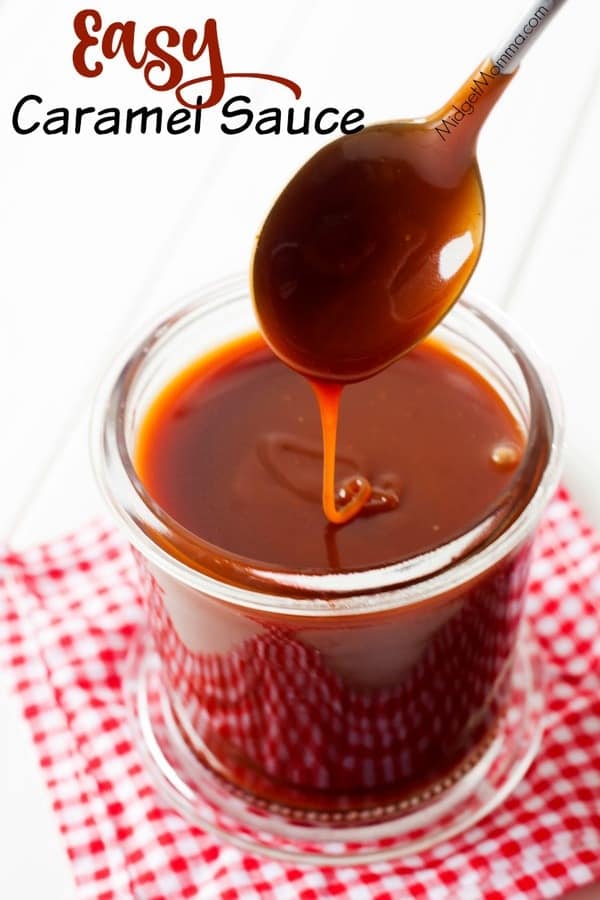 Caramel Sauce
For awhile I had completely given up on making my own caramel. It is not that making caramel sauce is hard, it is actually quite easy. The biggest hurdle for me was going back to basics. I went to school for baking and cooking, so normally I try to take my skills to the next level to help you guys. It wasn't until I went back to the fundamentals I was taught at school for caramel making that I was able to get a simple recipe done for you guys to be able to make as well.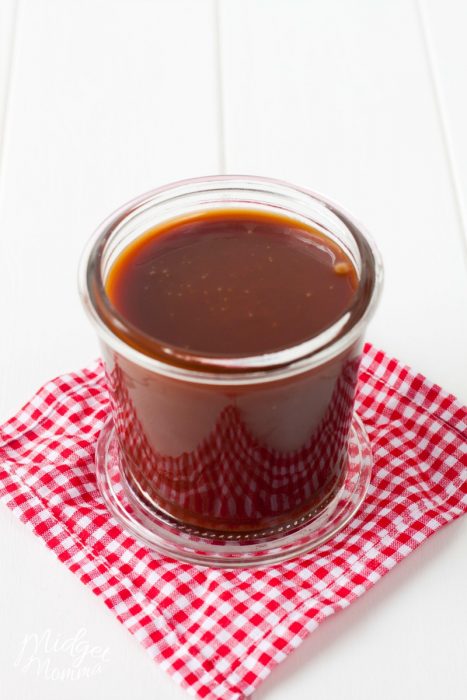 The most important thing about making caramel sauce is making sure that no bad crystals can form when you are making it. To make sure you don't have crystals form you prevent this right from the get go.
How to prevent crystals when making caramel sauce
To prevent crystals from forming when making caramel sauce you need to make sure that in the beginning you only stir it with a rubber spatula before you turn on the heat.
Once you turn on the heat you need to make sure you do not stir it because that will make the bad crystals form.
If you see any crystals forming you need to wipe down the sides of the pot.
You will want to make sure you wash down the sides of the pot anytime you see crystals forming.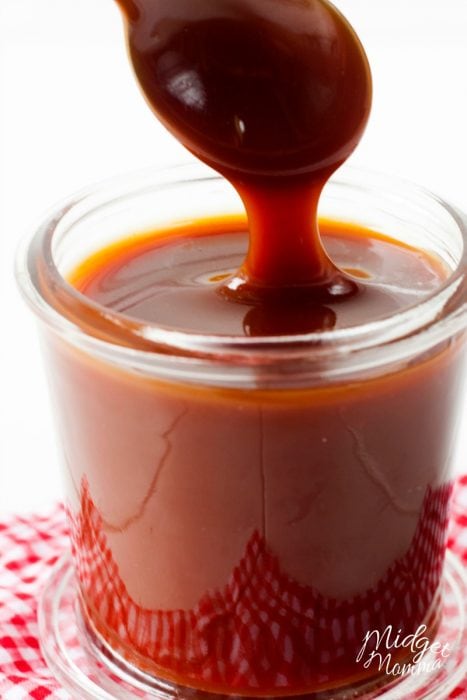 Also never leave your pot of sugar alone when making caramel sauce because it can be clear one minute that burnt the next. You need to make sure that you are watching your caramel cooking the whole time you are making it.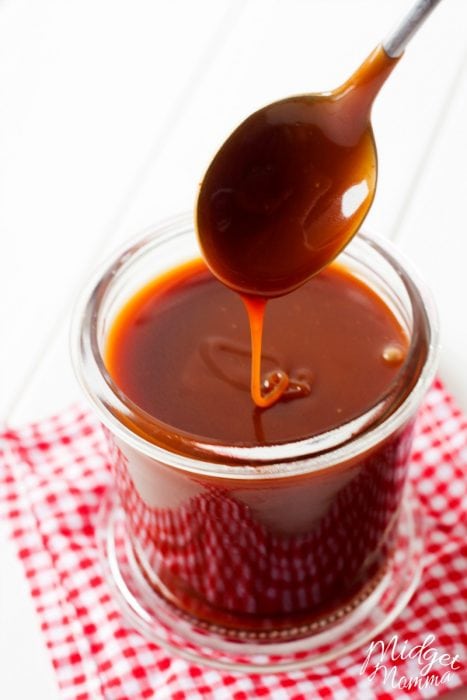 How to Make Homemade Caramel Sauce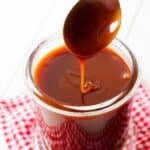 Caramel Sauce
This homemade caramel sauce is perfect for topping ice cream, making cupcakes and more!
Pin Recipe
Print Recipe
Ingredients
1 1/2

cup

sugar

1/4

cup

water

1

stick butter

cubed, room temperature

3/4

cup

heavy cream

room temperature

1/4

teaspoon

vanilla extract

Pinch

of salt
Instructions
In a very clean sauce pan combine your sugar and water with a rubber spatula.

Have your heavy cream and butter next to the stove already.

Place a small cup of water with a pastry brush next to the stove so you will be able to wash down the inside of the pot.

Place your pan with the water and sugar over medium-high heat. Making sure you wash the side of the pot if you see any crystals forming. Cook your sugar until it reaches a caramel color.

Remove the pot from the stove and add in all of the butter at once making sure you whisk it well while you add it. The caramel will boil up but make sure you keep an eye on it. Add in the heavy cream being careful of the bubbling and whisk it all together.

Whisk in the vanilla and salt until well combined.

Let it cool then store in an airtight container.
Nutrition
Calories:
357
kcal
|
Carbohydrates:
61
g
|
Fat:
13
g
|
Saturated Fat:
8
g
|
Cholesterol:
48
mg
|
Sodium:
16
mg
|
Potassium:
26
mg
|
Sugar:
59
g
|
Vitamin A:
525
IU
|
Vitamin C:
0.2
mg
|
Calcium:
23
mg
Join the newsletter
Subscribe to get our latest recipes right in your inbox every time we post a new one!
Join the newsletter
Subscribe to get our latest content by email.