My mother in law is a very talented women in the kitchen. She has really set the bar high for me in the kitchen when it comes to impressing my husband. One thing she used to make all the time for them with hot fudge. If you never had homemade hot fudge made from scratch that you should really give this recipe a try. You will never want to buy another jar of hot fudge again with my mother in laws hot fudge recipe under your belt. My mother in law used the soft ball candy method to know when her hot fudge is thicken enough. She has a small bowl of water and she drops a small amount of the fudge into the water, when it forms a soft ball its ready.
Homemade Hot Fudge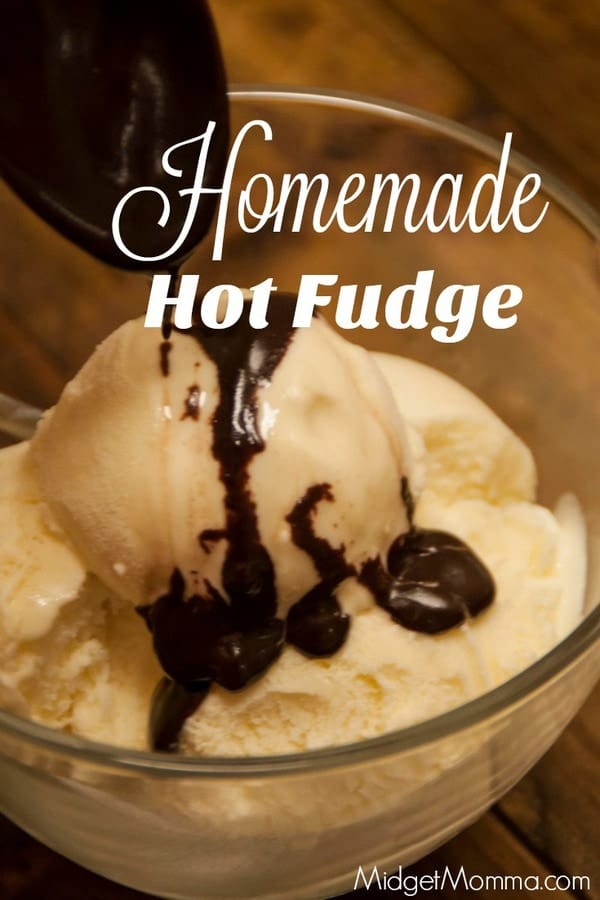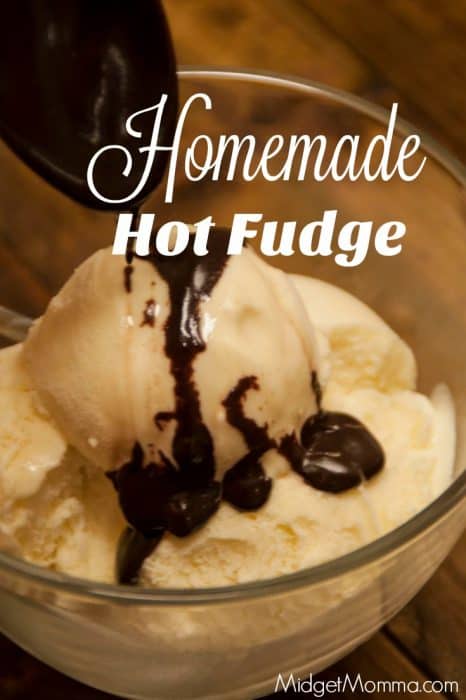 Homemade Hot Fudge Ingredients
1 cup sugar
1/4 cup butter
1/4 cup cocoa
1/4 cup milk
Homemade Hot Fudge Directions
In a medium sauce pan add all the ingredients and cook over medium heat. Make sure to keep stirring while it comes to a boil.
Cook until it has thickened, about 5 minutes. Remember it will continue to thicken as it cools.
Let it cool and store in an airtight container in the refrigerator.
When you would like to reheat it just microwave it for 30 seconds at a time making sure you stir in between.