Nothing beats a Homemade Teriyaki Sauce, you can try to find a bottle that is just as good in the store, but if you are like me then you won't be able to. I love the flavors of Teriyaki Sauce that you get in a restaurant and have never been able to find it in a bottle and so that meant making my own. It is so easy to make Homemade Teriyaki Sauce and changing the thickness to what you desire is done just by changing the cook time! Teriyaki sauce has this great salty sweet flavor that goes well with so many things like noodles, chicken, beef or pork, and this Teriyaki Sauce recipe is so much better than anything you will find in a bottle!
Homemade Teriyaki Sauce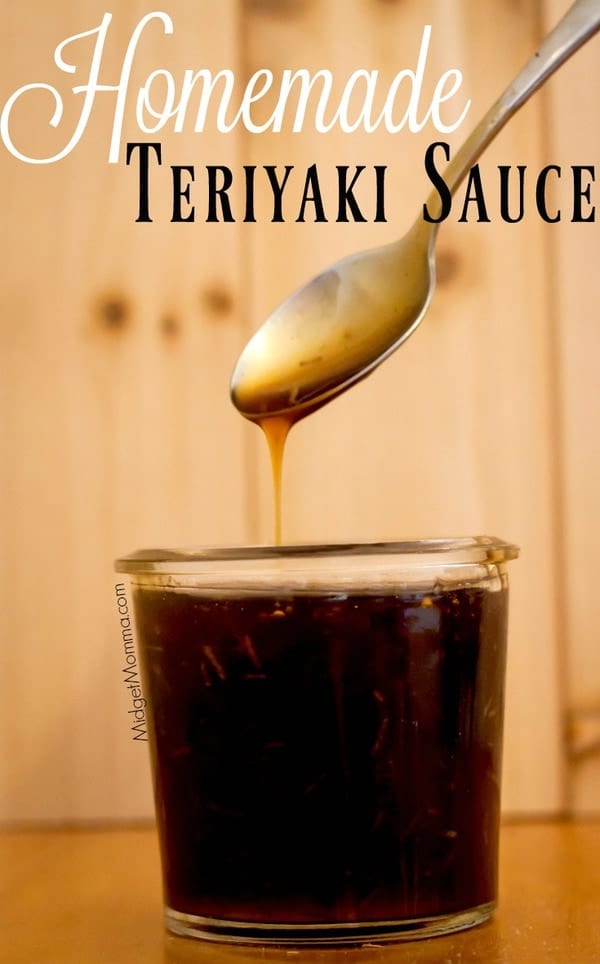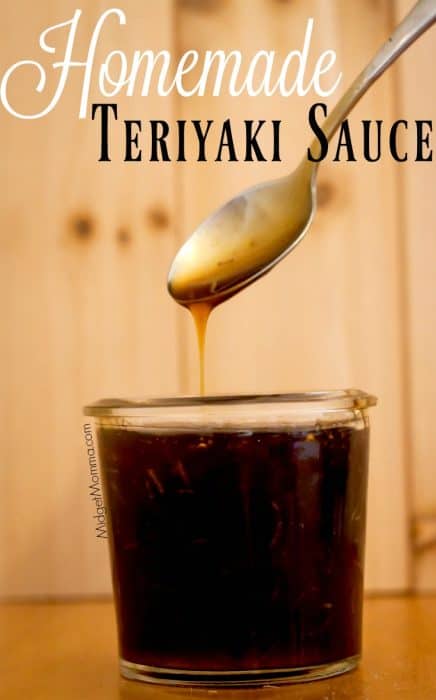 Homemade Teriyaki Sauce Ingredients
1 Cup water
5 Tablespoons packed brown sugar
¼ Cup soy sauce
1 Tablespoons honey
1 Large clove of garlic, grated
½ Teaspoon ground ginger
¼ Cup cold water
2 Tablespoons cornstarch
Homemade Teriyaki Sauce Directions
In a medium sauce pan whisk together the water, brown sugar, soy sauce, honey, garlic and ginger.
Place it over medium high heat and bring it to a boil.
Meanwhile stir together the second water and cornstarch to create a slurry.
Slowly stir in the cornstarch to the sauce pan and bring it back up to a boil.
Cook until the sauce has reached the consistency you desire.