If you are looking to have a mexican food fix, but are not wanting to have a high in calorie meal then these Chicken Taco Lettuce Wraps are going to be perfect! I love Mexican food but the only problem is that it can be high in calories and carbs. I wanted to come up with a way to have it more often. I knew if I would take out the red meat and carbs that would help. Its like having a taco salad but you still get the feel of it because you get to pick them up like a taco.
Chicken Taco Lettuce Wraps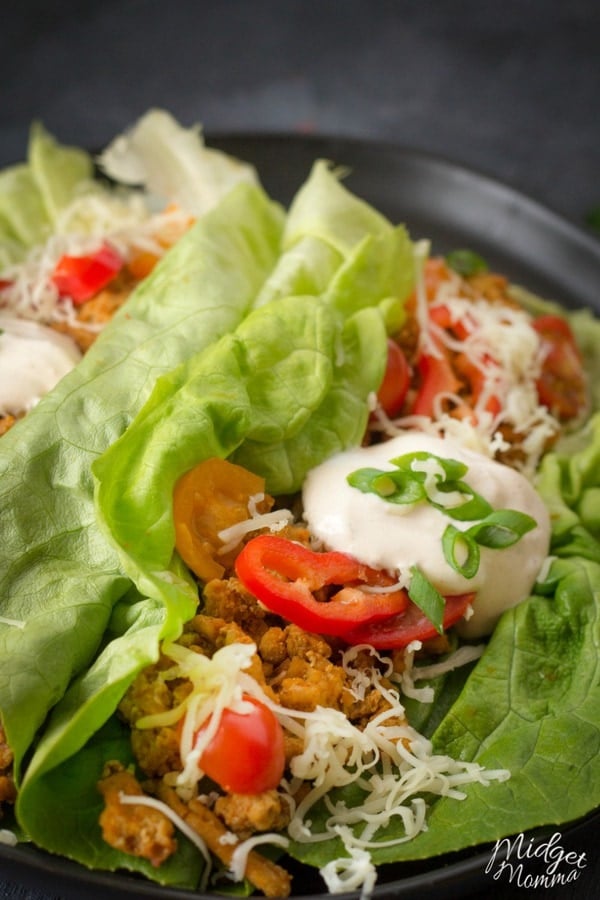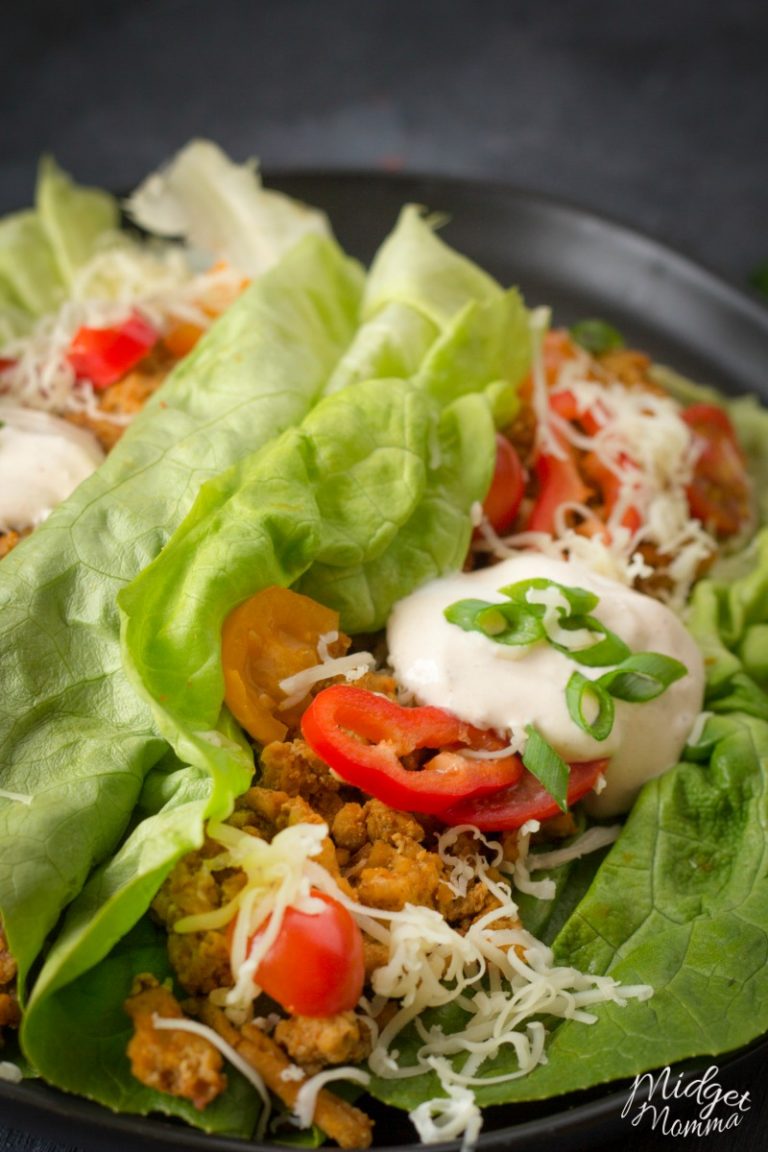 These Chicken Taco Lettuce Wraps are sooo good that even the kids will love them on top of them being a healthy option for dinner. You are going to want to top them with Skinny Creamy Chipotle Sauce, this sauce is sooooo good! I am drooling right now just thinking about it!
Check out these sides that go amazing with this recipe to finish up the meal!

Keto Chicken Taco Lettuce Wraps
If you are eating a low carb diet or a keto diet then these chicken taco lettuce wraps are a perfect taco night meal to make! You can change up the amount of carbs in your meal easily depending on the toppings that you choose to put on. If you are aiming for higher fat and lower carbs stick with things like cheese, Homemade Guacamole, and full fat sour cream.
If you are on weight watchers, these are great for that too. It is just 1 Weight Watchers point per serving and then only add points for the toppings you put on them.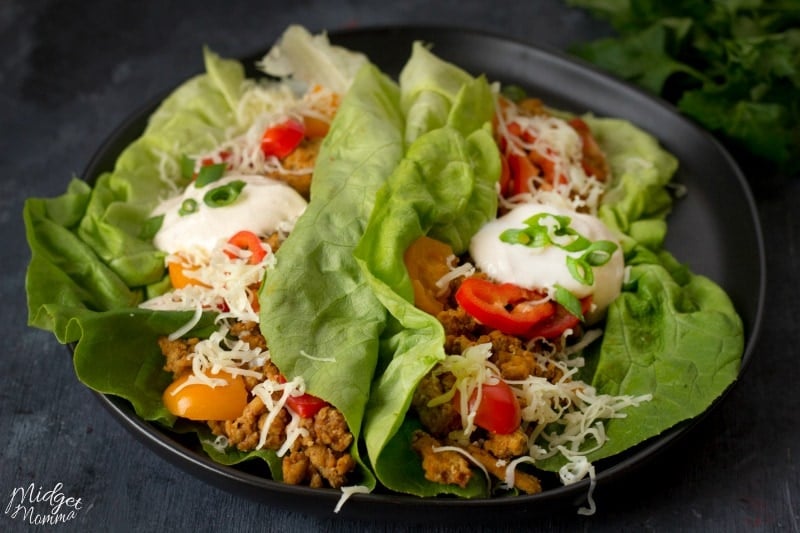 How to make Chicken Taco Lettuce Wraps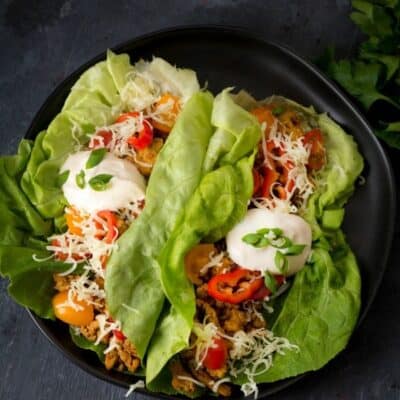 Instructions
Heat olive oil in a skillet over medium high heat, add onion cook until soften. Scoop the mixture into the romaine leaves top with the cheese, tomatoes, peppers and sauce

Add in the chicken, garlic, salt and pepper. Breaking you the chicken into small pieces until cooked through, about 5 minutes.

Add chili powder, cumin, paprika, tomato paste and chicken broth. Reduce the heat to medium low and cook until the sauce has reduced.

Scoop the mixture into the romaine leaves top with the cheese, tomatoes, peppers and sauce
Nutrition
Calories: 238kcal | Carbohydrates: 9g | Protein: 22g | Fat: 13g | Saturated Fat: 3g | Cholesterol: 97mg | Sodium: 284mg | Potassium: 930mg | Fiber: 2g | Sugar: 4g | Vitamin A: 1070IU | Vitamin C: 7.5mg | Calcium: 36mg | Iron: 2.4mg
1 SmartPoint on Weight Watchers FreeStyle Plan 
On Weight Watchers? Check out these other great Weight Watchers Recipes.
More Great Recipes: