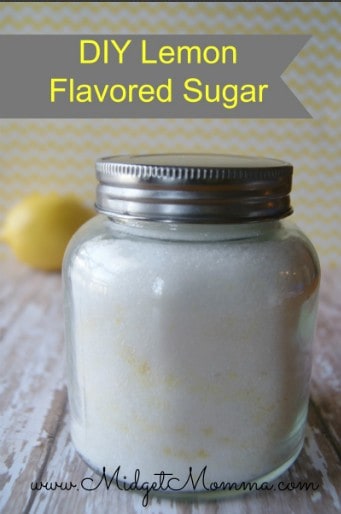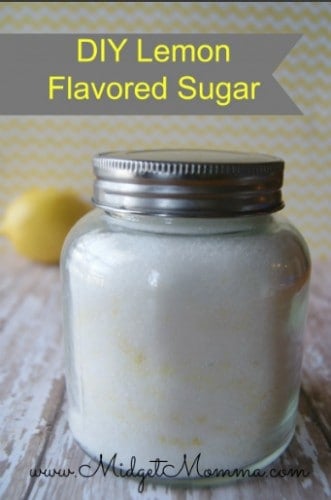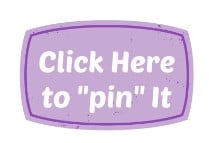 Lemon Flavored Sugar
Stir this wonderfully flavored Lemon Sugar into your favorite recipes as a substitute for the same amount of plain sugar. Homemade ice cream, iced tea, cookies, and cakes will be put over the top with this delicious touch. You can use any pretty glass jar that has an airtight lid. Two cups fit perfectly in a pint mason jar, and make a beautiful presentation whether you put it out on your own counter to use or give it as a gift.
Lemon Flavored Sugar Ingredients
1 cup of granulated sugar
1 lemon
airtight container for storing
Lemon Flavored Sugar Directions
Zest your whole lemon.
Spread lemon zest onto a foil lined baking sheet and bake in a 200 oven until completely dry. Allow your lemon zest to cool and then combine in a medium sized bowl with sugar, stir well to distribute evenly. Place in an airtight container. Allow lemon to sit in sugar for 2-3 weeks to fully absorb flavors before using.