So I have been doing this whole cook for a day, freeze it all and have no cooking for a month thing for a while now and it is really my favorite way to make sure I have real meals at dinner time with out all the work during the crazy busy time when the kids come home from school. My whole house love stuffed cabbage rolls and normally I make them in the crockpot and while they cook all day in there the prep work is not always something I want to do early in the morning so I played around with things and found I can make them and have them frozen and when I need them pop them in a baking pan, top them with sauce and put them in the oven and BOOM! Baked Stuffed Cabbage rolls. Plus I can buy the massive heads of cabbage and make 3-4 meals worth of them at the same time with it taking not much longer then it does to make 1 amount that we need for dinner.
You can easily double and triple this Baked Stuffed Cabbage Rolls Recipe but this recipe will make enough for 5 for one meal 🙂
Baked Stuffed Cabbage Rolls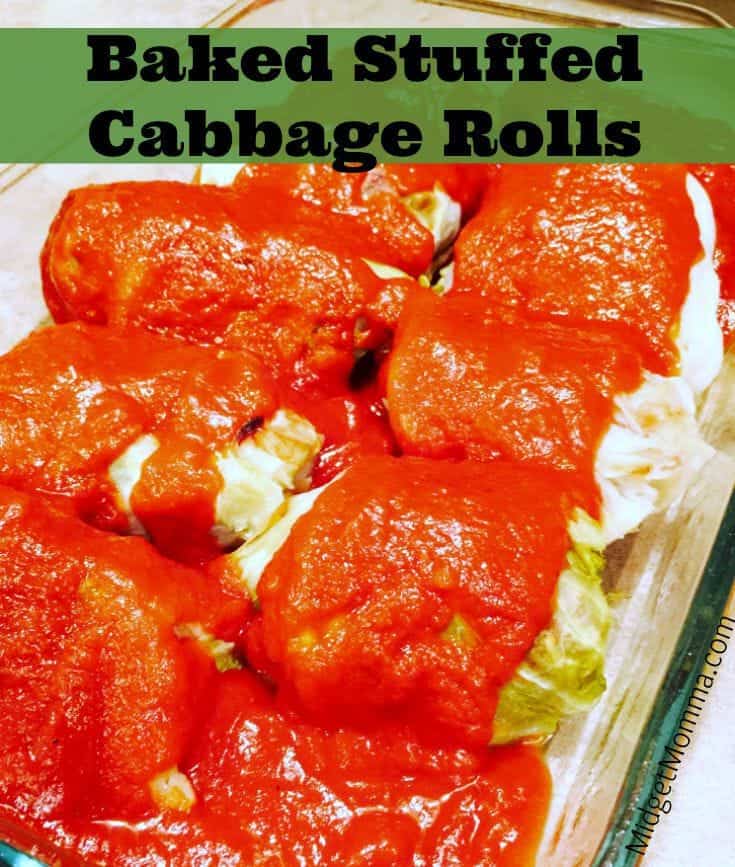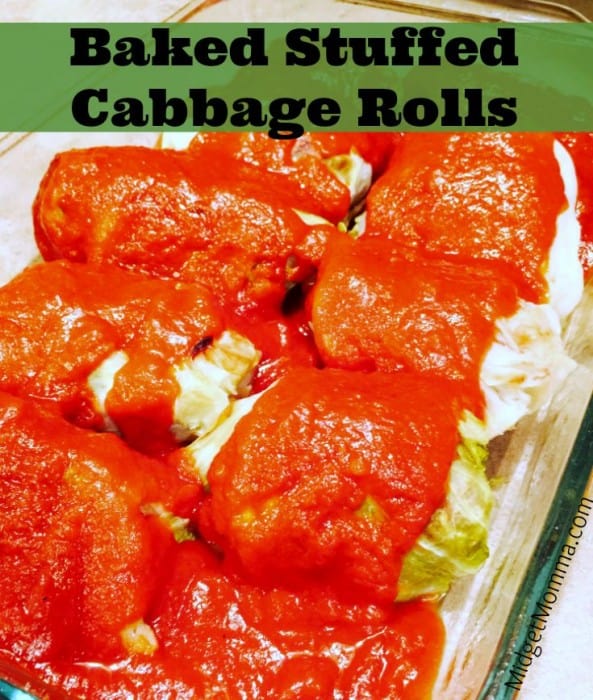 Don't forget to Pin Baked Stuff Cabbage Rolls on your Pinterest Dinner Board!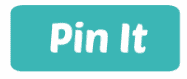 Baked Stuffed Cabbage Rolls Ingredients:
1 pound ground beef
1 1/2 cups rice (brown or white) cooked
1 head of cabbage
2 squash or zucchini (chopped into bite sized pieces)
1 jar tomato sauce
1 can diced tomatoes
1 onion diced
Baked Stuffed Cabbage Rolls Directions
Remove cabbage leave off head of cabbage
Add water to a pot and boil water, when water is boiling add in cabbage leaves.
Boil cabbage leaves until they are flimsy and remove from water
While cabbage is boiling, cook 1 1/2 up of rice (boil 3 cups of water, once boiling add in rice and let boil then put heat onto low and cover and simmer till rice is cooked.)
In a large bowl, mix chopped zuchinni, diced onion, cooked rice, ground beef and mix well.
When your lettuce leave are pliable (not fully cooked) remove them from the water
Spoon the meat mixture into the cabbage leaf and wrap well
Here is where there are 2 different sets of directions for cooking 1 for if you are freezing them and another for if you are eating them right after making them 🙂
Cooking Baked Stuffed Cabbage Rolls:
Spray a large baking pan with non stick spray and preheat the oven to 350.
Pour a little pasta sauce on the bottom of the dish
As you finish each wrap place them in the baking pan. and then top with the rest of the sauce
Bake at 350 for 45 minutes
For Freezing Baked Stuffed Cabbage Rolls:
Spray a large baking sheet with non stick spray
place finished wraps on baking sheet
bake in oven for 35-40 minutes at 350
Remove from oven and let cool
Once cool place on to a new baking sheet (spray it with non stick spray) and put them in the freezer for 2-3 hours. until they are frozen.
Once frozen remove from the tray and put into freezer bags. Pus as many into 1 freezer bag as you need for a meal for your house.
Cooking Frozen Baked Stuffed Cabbage Rolls:
Use a glass baking pan, spray with non stick spray and pour a small amount of sauce on the bottom of the pan
place frozen cabbage rolls in the pan and top with remainder of sauce.
Baked at 350 for 40-50 minutes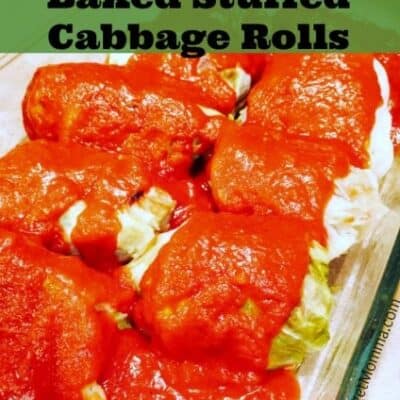 Ingredients
1 pound ground beef
1 1/2 cups rice brown or white cooked
1 head of cabbage
2 squash or zucchini chopped into bite sized pieces
1 jar tomato sauce
1 onion diced
Instructions
Baked Stuffed Cabbage Rolls Directions

Remove cabbage leave off head of cabbage

Add water to a pot and boil water, when water is boiling add in cabbage leaves.

Boil cabbage leaves until they are flimsy and remove from water

While cabbage is boiling, cook 1 1/2 up of rice (boil 3 cups of water, once boiling add in rice and let boil then put heat onto low and cover and simmer till rice is cooked.)

In a large bowl, mix chopped zuchinni, diced onion, cooked rice, ground beef and mix well.

When your lettuce leave are pliable (not fully cooked) remove them from the water

Spoon the meat mixture into the cabbage leaf and wrap well

Here is where there are 2 different sets of directions for cooking 1 for if you are freezing them and another for if you are eating them right after making them 🙂

Cooking Baked Stuffed Cabbage Rolls:

Spray a large baking pan with non stick spray and preheat the oven to 350.

Pour a little pasta sauce on the bottom of the dish

As you finish each wrap place them in the baking pan. and then top with the rest of the sauce

Bake at 350 for 45 minutes

For Freezing Baked Stuffed Cabbage Rolls:

Spray a large baking sheet with non stick spray

place finished wraps on baking sheet

bake in oven for 35-40 minutes at 350

Remove from oven and let cool

Once cool place on to a new baking sheet (spray it with non stick spray) and put them in the freezer for 2-3 hours. until they are frozen.

Once frozen remove from the tray and put into freezer bags. Pus as many into 1 freezer bag as you need for a meal for your house.

Cooking Frozen Baked Stuffed Cabbage Rolls:

Use a glass baking pan, spray with non stick spray and pour a small amount of sauce on the bottom of the pan

place frozen cabbage rolls in the pan and top with remainder of sauce.

Baked at 350 for 40-50 minutes
Share on Facebook
Pin Recipe
Tried this recipe?Mention @midgetmomma or tag #MidgetMommaRecipes