If you have heard about using egg wash but never made an egg wash you are going to love this little lesson on How to Make Egg Wash! It is really quite simple and once you know how to make egg wash your baking life will be much easier!
How to make Egg Wash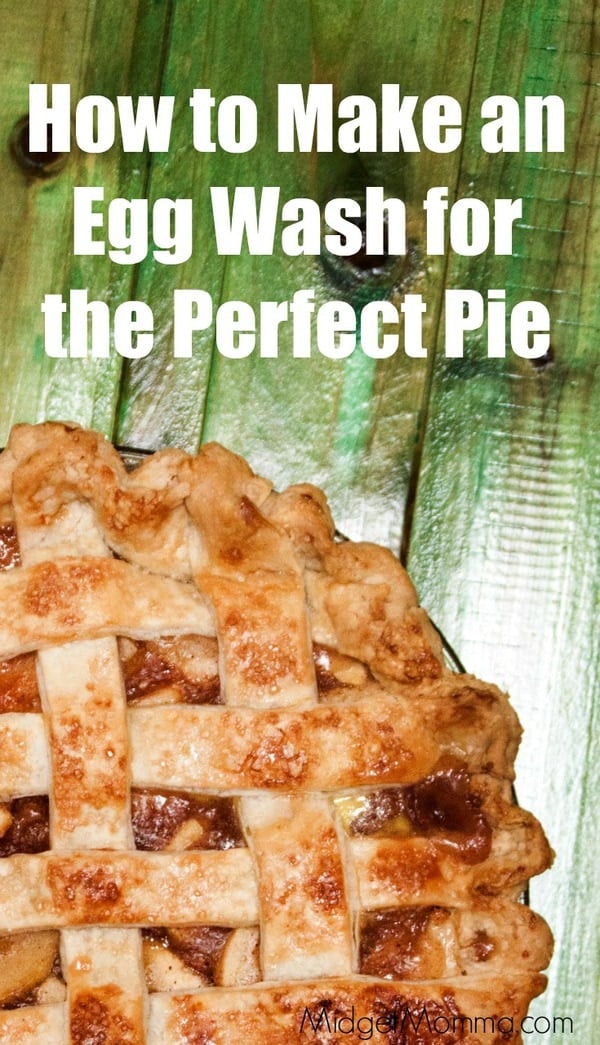 Hey everyone today I am giving a little lesson on egg wash. Now I am not talking about some kind of washing solution to wash your eggs in. I am talking about an egg mixture that you brush onto things like puff pastry and pie dough to to get the nice shinny golden crust. It is one of the great bakery secrets to why there pies look so pretty. It is also a great glue to use when you would like to stick things together like I have shown in my video How To Make A Lattice Pie Crust 
Now there are a few different ingredients you can use to make an egg wash. The most common liquids you may use are water, milk or heavy cream. Than you have your choose what part of the egg do you want to use. You may use the whole egg, just the whites or just the yolks. When I make my egg wash I prefer to use water and whole eggs. I like this combination because it results in a even golden brown color with a great shine.
How to Make an Egg Wash
Egg Wash Ingredients
Egg Wash Directions
Crack your egg into a small bowl and discard the shell.
Add your water to the egg and stir until well combined.
Brush your dough before the baked good has gone into the oven.
Join the newsletter
Subscribe to get our latest recipes right in your inbox every time we post a new one!