Arrrr me matey, is that rum in their drink arrr? To celebrate the release of the Pirates Of The Caribbean movie I came up with a cocktail just for Captain Jack Sparrow.
We have accumulated different pirate themed items around our house including this one little shot glass I got for my husband that has a pirate skull you don't need a pirate shot glass but it totally adds to the fun! You can grab one (or a few for when you have friends over) here 🙂  However using a shot glass you will need refills, as this is not a shot but looks amazing in the shot glass 🙂
Now this drink ended up being created totally on accident and tasted Ah-Mazing so I had to share it with you! It all started with me having a bunch of girlfriends over and thought it would be fun to re-create popular drink that is on Pinterest. We took one sip and knew this was not a drink that you can just sip on why we are outside relaxing and needed another plan!
I started working my magic to turning this pretty pink drink into something enjoyable. Combining blue curacao, pineapple orange juice, coconut rum and a few other things, the drink turned into this this murky seawater looking drink. The first thing that came to my mind was this would be an awesome drink to have while watching the newest Pirates of the Caribbean movie.
This drink might be a little dangerous because how delicious it tastes. The only alcohol you can even taste it is the coconut rum which does not have a strong alcohol flavor to it.
Captain Jack Sparrow Punch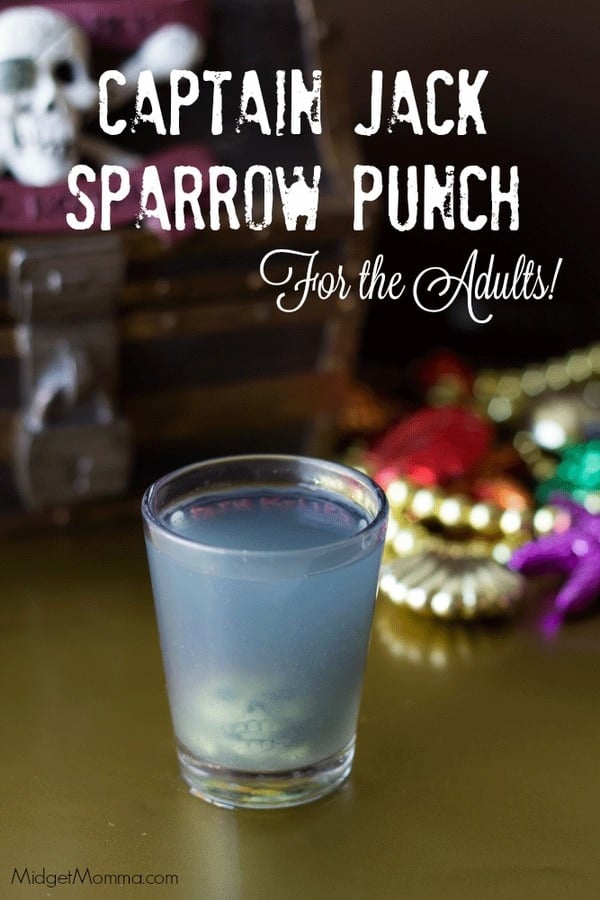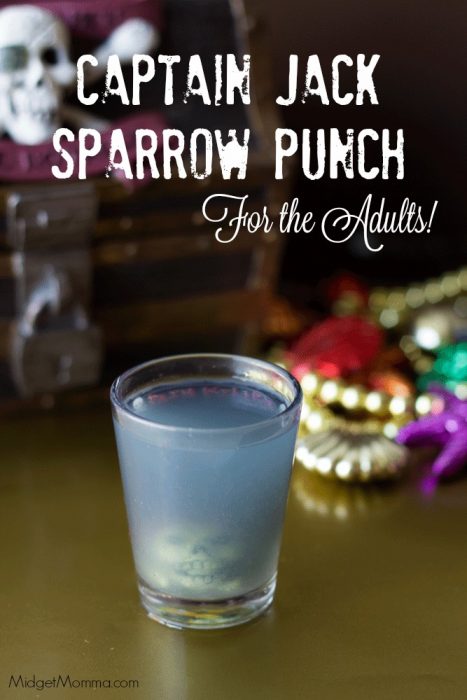 Captain Jack Sparrow Punch Ingredients
7 cups water
7 tablespoons pink lemonade powder
1 cup vodka
1/3 cup coconut rum
1 shot blue Caruso
1 cup watermelon juice
6 oz can pineapple orange juice
Captain Jack Sparrow Punch Directions
In a large pitcher combine the water and pink lemonade, stir until combined.
Add the remainder of the ingredients to the pitcher.
Serve cold over ice
At 10 servings, this drink recipe has 7 Weight Watchers SmartPoints per serving
Ps. don't get too close to the plank or you will be swimming with the fishes 😉