I wanted to surprise my daughter the other day, while being at the grocery store I saw a candy bar arrangement for $21.99! This had ONLY 6 candy bars, after I got over my sticker shock I decided to make my own. Candy bars were on sale this week for 88 cents.
I went to my go to store for all things frugal and crafty, the Dollar Store. I picked up the boxes of Whoppers for the base, a floral foam square, ribbon and small balloon. I already have the skewers at home but if you need them, the Dollar Tree usually carries them as well for $1.
I only spent $12.28 on Supplies!! That is almost 50% savings! Plus putting it all together doesn't take very long at all! About 10 minutes or so! These would also make awesome center pieces for baby showers, birthday parties or Valentine's Day gifts!
If you are planning on making a few of them check out Oriental Trading where you can get stuffed animals and other items to stick in the gift basket for crazy cheap!
DIY Chocolate Bar Gift Arrangement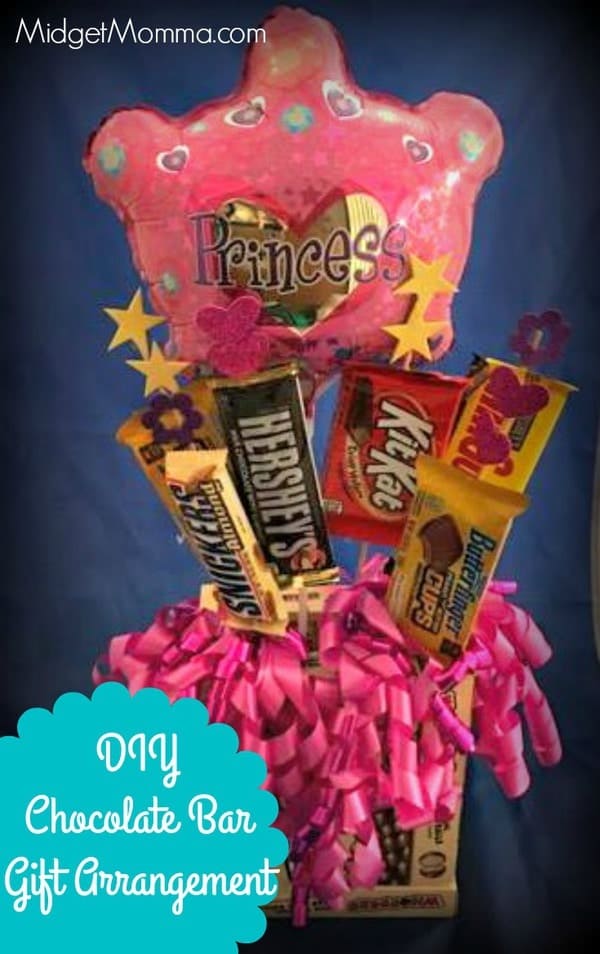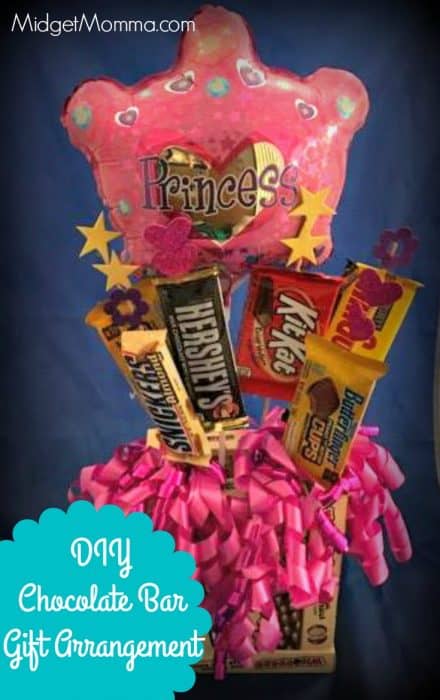 Supplies needed:
5 boxes of candy for base
Ribbon
Glue Gun
6-8 Candy Bars
6-8 Wooden Skewers
Stickers or other decorations
Small Balloon with Stick or Stuffed Animal
Directions:
Glue the boxes of candy to form a box, one on the bottom and four sides.
Place the floral foam in the middle and secure with glue
Glue candy bars to the wooden skewers and arrange using the foam
Decorate Candy bars with stickers or flowers if desired
Use ribbon to cover the top part of the candy box base as pictured
Insert the small balloon and secure with glue gun