I don't know if you can believe how fast time has flown by since Hannah was born, but she is now 2 years old. Someone pinch me please, because time is going by way to fast for my liking. It seems like just yesterday we were bringing her home from the hospital. Over the last 2 years many things have changed, she has grown in size, exploding with talking (she is always talking), her personality has exploded and so much more. But one thing that has not changed is her sitting in the car rear facing.
The American Academy of Pediatrics has updated their stance (Yey!) that children should be rear facing until they are at least 2 and have outgrown their convertible car seat. Hannah will be rear facing until she no longer can, which will still be quite a while thanks to the NextFit iX Zip Convertible Car Seat! This seat maxes out at 40 pounds or 49 inches tall, so we still have a ways to go and I am totally excited about that!
Extended Rear Facing for Kids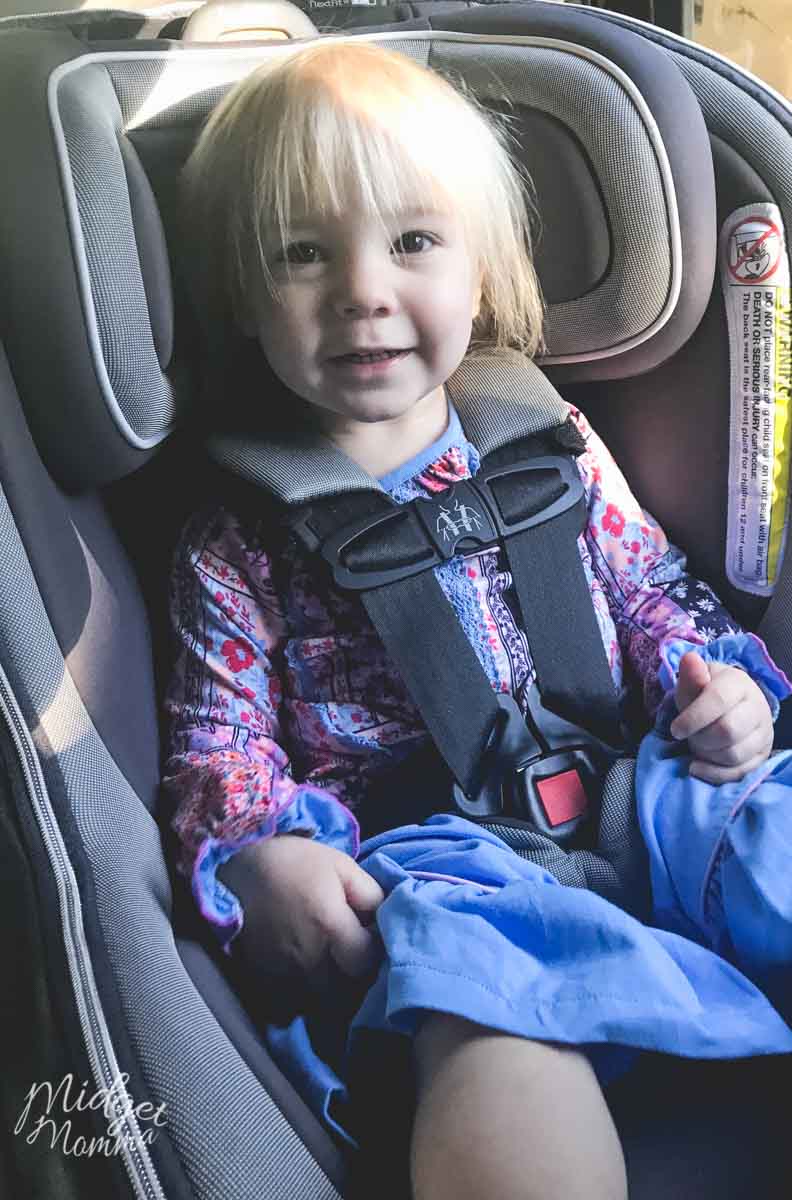 Rear Facing Past Age 2
If you are looking for an extended rear facing car seat, check out the NextFit iX Zip Convertible Car Seat. This is the current seat that Hannah is enjoying her car rides in, and we have had nothing but a 100% positive experience with this seat.
It was super easy to install, the safety features are amazing and according to Hannah it is "good to sit". That was her answer when I asked her if the car seat was comfortable. But I will get into more specifics on that after I tell you about our 5 GOOD Reasons For Extended Rear Facing!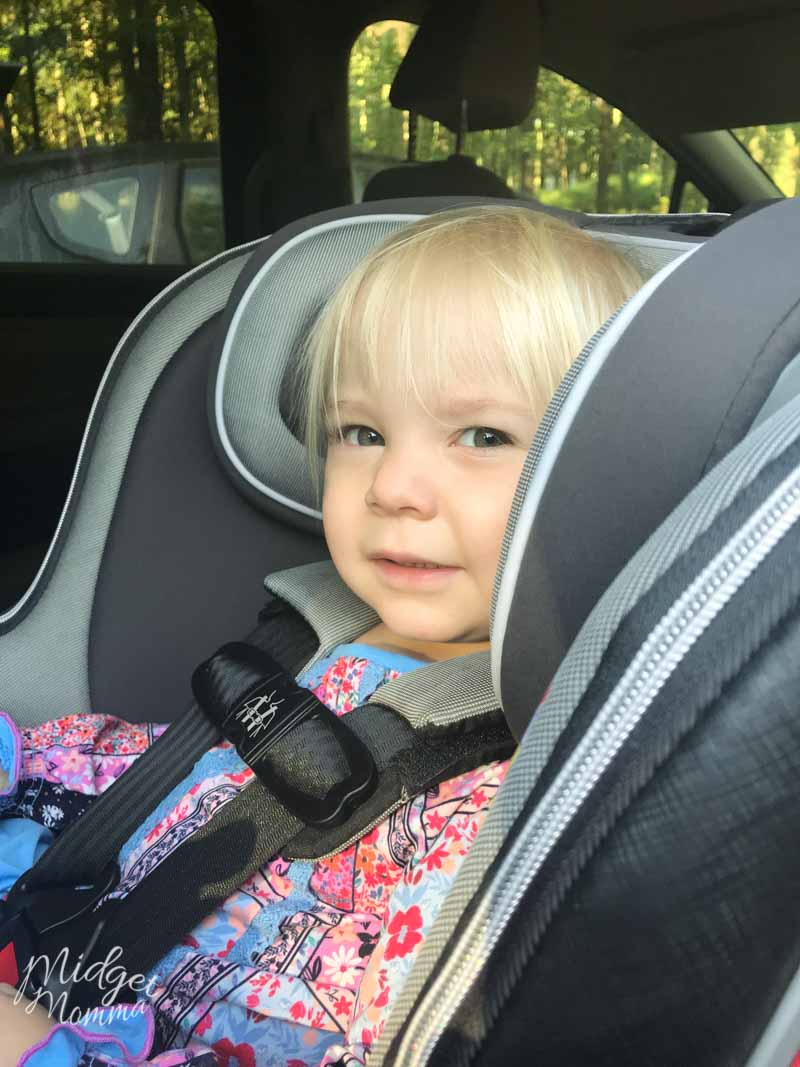 5 Reasons I Love Extended Rear Facing
#1 Safety. It is the number 1 reason that I believe everyone should follow extended rear facing. It is so much safer for any kid to be facing backwards in a car then it is for a child to be facing forward. When you get into an accident the motion of the car is going forward, so will your child's car seat because of momentum, when a child is rear facing the car seat moves in the forward motion keeping your child protected. If your child is facing forward their body takes on the movement. It has been proven that a child sitting rear facing in their car seat is 5 times safer then a child who is forward facing. I mean I could go on and on for you on the safety reasons, and we could be here all day, however as parents we want what is best for our children and so the safest thing for our kids is the best thing for our kids.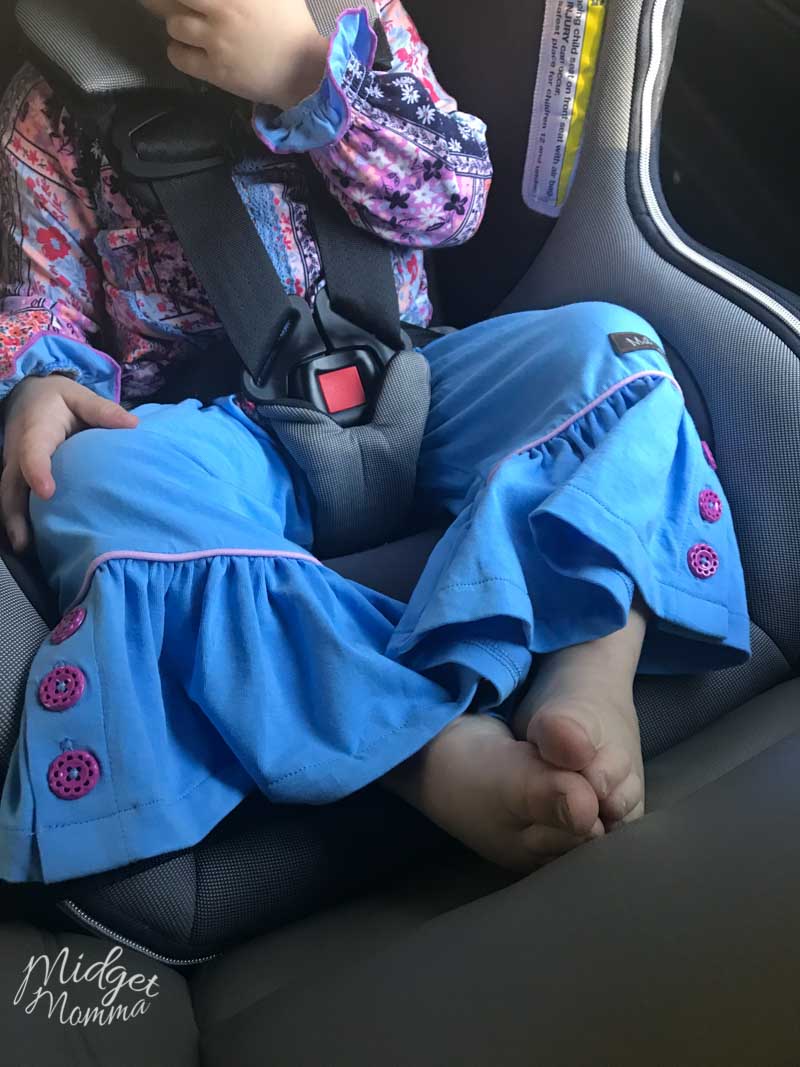 #2 No dangling legs. Being short I have to deal with my legs not touching the ground when I am sitting on more occasions then not, and it is seriously uncomfortable. I find myself sitting "Indian style" more often then not, and that even goes for when I am riding in the passenger seat of our car. Keeping children rear facing avoids the dangling legs. I know some of you might be reading this going, "oh but their legs will be smushed", I can tell you from experience crossing my legs Indian style in a small space is much preferred over having my legs dangling.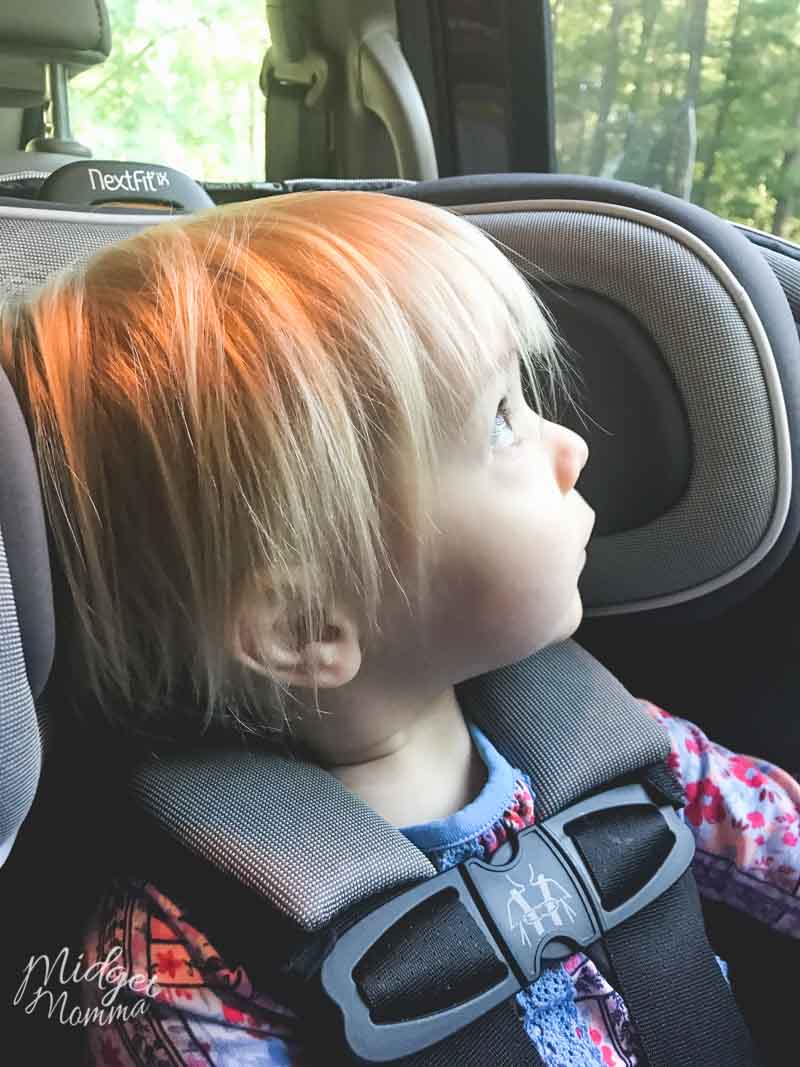 #3 Better views of what is outside. Sitting forward facing means your kiddo will be looking at the back of the seat in front of them, rear facing they can enjoy all the view of the back window. Really what kid, no matter the age doesn't love seeing a big truck behind them. I know Hannah gets excited and tells us anytime there is a "Big truck behind us". Switching her to forward facing would take all of that fun away from her!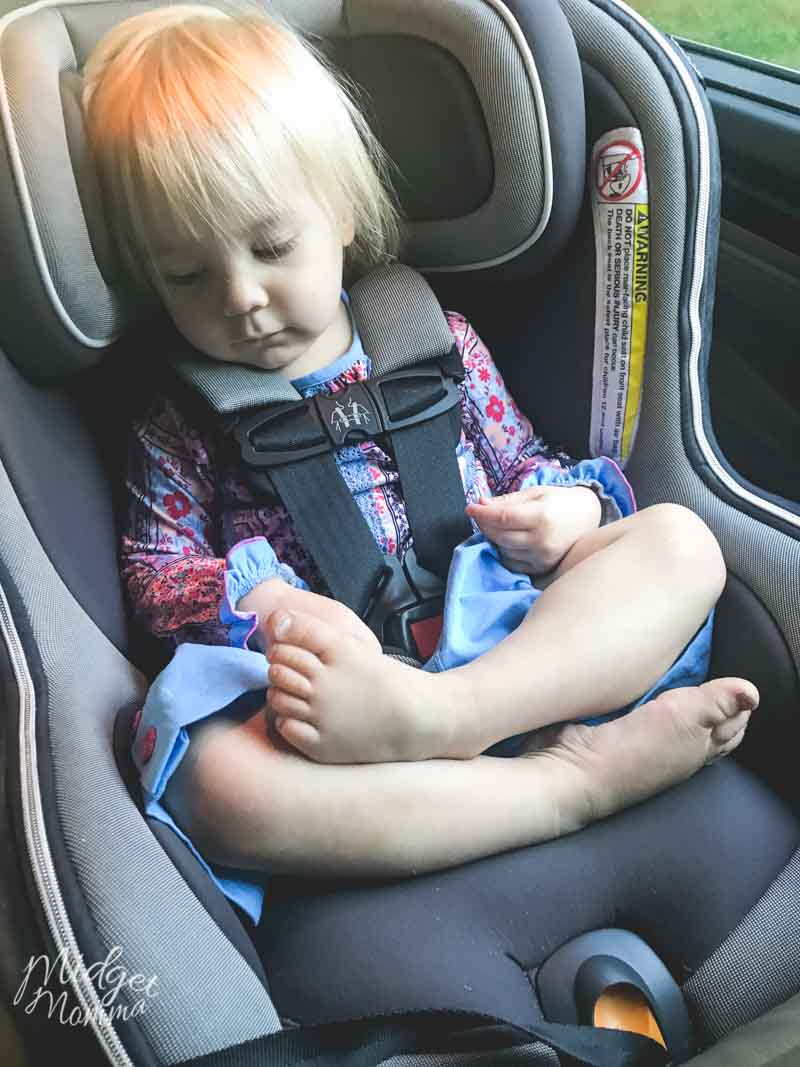 #4 Comfortable Naps in the car. A child sitting rear facing leans back, puts their head back and takes a good comfortable nap. Forward facing their head is going to slump forward, they are not going to be anywhere near as comfortable. I mean really think about it, are you comfortable taking a nap with your head hanging down?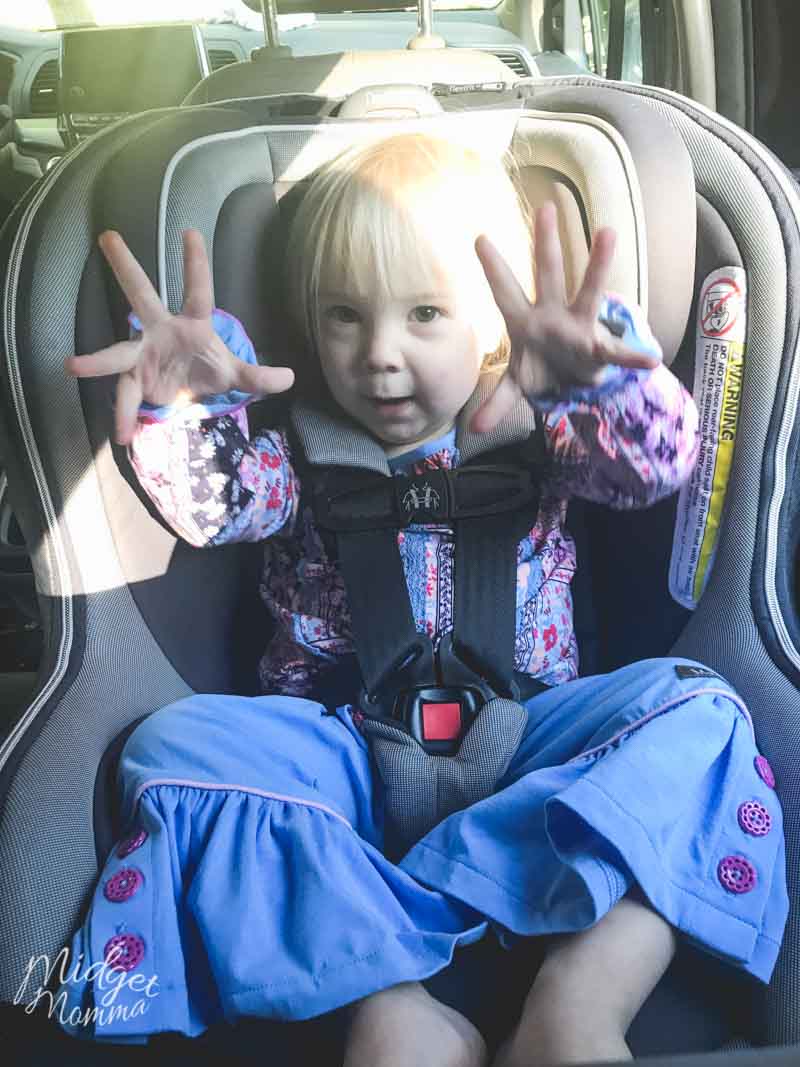 #5 Toys don't drop on the floor. Sitting rear facing means all of Hannah's toys have almost no chance of falling on the floor while she is playing with them. She doesn't have to use her legs to keep the toys reachable, she plays with them on her lap and if the slide they slide toward her vs away from her which would happen if she was forward facing.
However above all the last 4 reasons that extended rear facing is important, is safety. The safety of my children far out weighs anything else.
Why we Choose Chicco for Extended Rear Facing
I am sure some of you are wondering why we choose the NextFit iX Zip Convertible Car Seat for Hannah out of all the seats on the market, and well it is because of a few different reasons.
Chicco is a leader in car seat safety and manufacturing – their award-winning car seat portfolio includes the top-rated KeyFit 30 Infant and NextFit Convertible Car Seats the first-of-its-kind Fit2 Infant & Toddler Car Seat, as well as harness, backless and belt-positioning booster seats.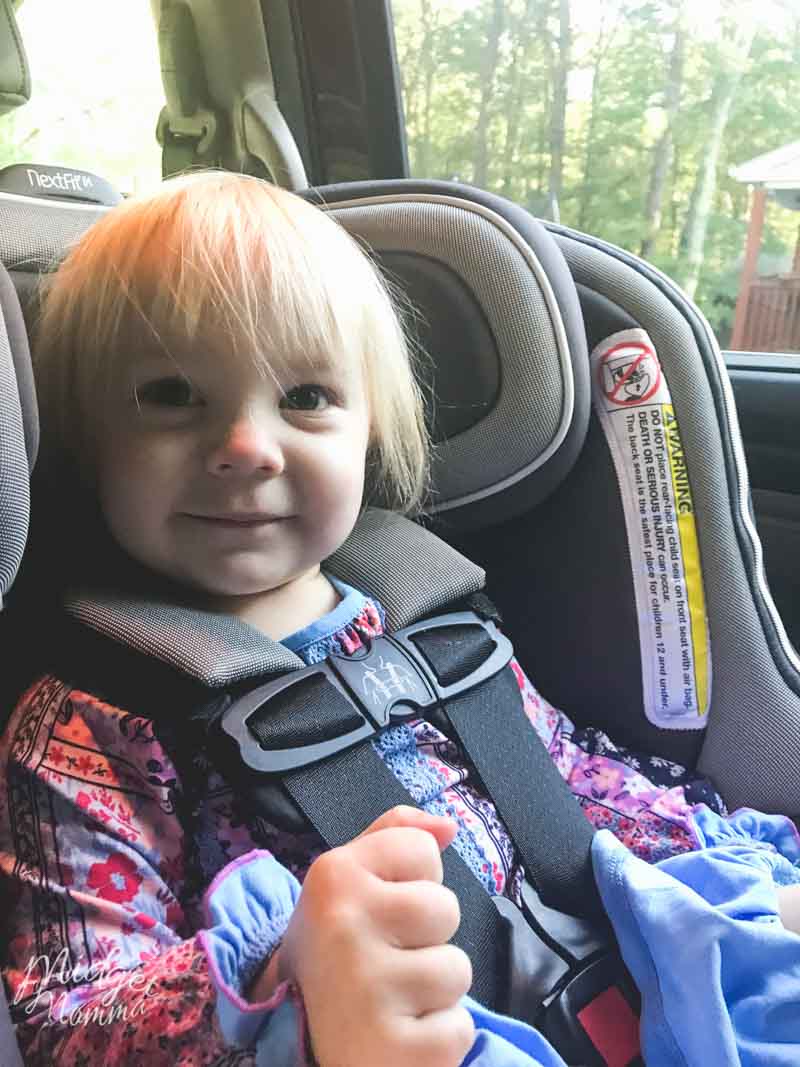 I know that having Hannah in the Chicco NextFit iX Zip Convertible Car Seat I have her in a well built, high quality safe seat. That is important to me. Chicco's car seat line is designed to help parents keep their children as safe as possible on the road at every stage. To learn more about the right Chicco car seat for you, visit https://www.chiccousa.com/choosing-a-car-seat/.
The carseat will grow with Hannah. The NextFit iX Zip Convertible Car Seat is designed to comfortably accommodate growing children from 5 to 65 lbs. and can be safely used rear-facing from 5 to 40 lbs. Even after she hits the 40 pound mark to turn forward facing, there is still a lot of life still left in this seat. 
I know that Chicco is keeping up to date on the changes and research being done when it comes to safety of children in the car. Not only on the car seat side, but also for what parents are saying.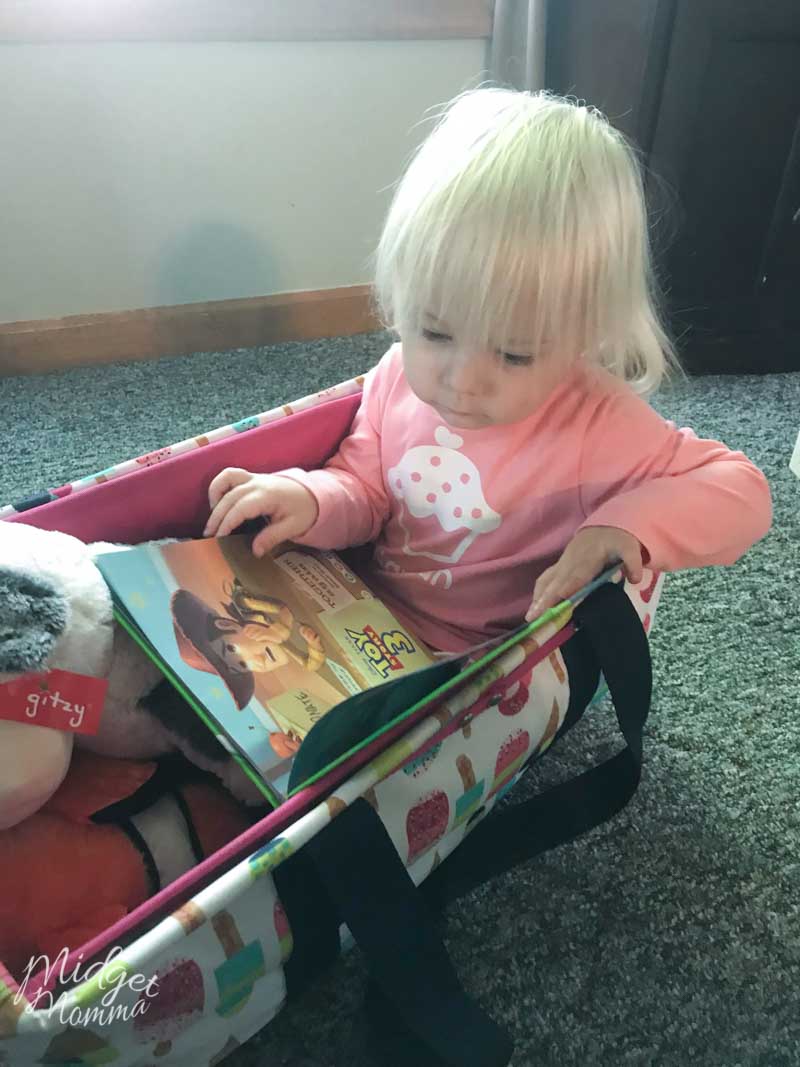 In this year's car seat safety study, Chicco explored where parents were getting their information – and what would prompt parents to put children in the forward-facing position prematurely. They found that it's pediatricians who are the go-to source for information on a child's health and well-being, particularly car seat safety advice. More than seven-in-10 (71%) of parents say they talk to their pediatrician about when it's right to turn their child around.
However, when it comes to turning children to forward-facing prematurely, parents are projecting their child's perceived level of comfort, thinking a child's legs looked cramped (40%) or a child simply looks uncomfortable rear-facing (32%). Think about how many times your toddler has squeezed themselves into a uncomfortable looking position in a small box, or some crazy way of sleeping. They wouldn't do that if they were uncomfortable in a small space, the same goes for their car seat. Hannah enjoys sitting in my Thirty-One tote with her stuffed animals, reading a book. She looks quite squished in there, but totally puts herself there and loves it.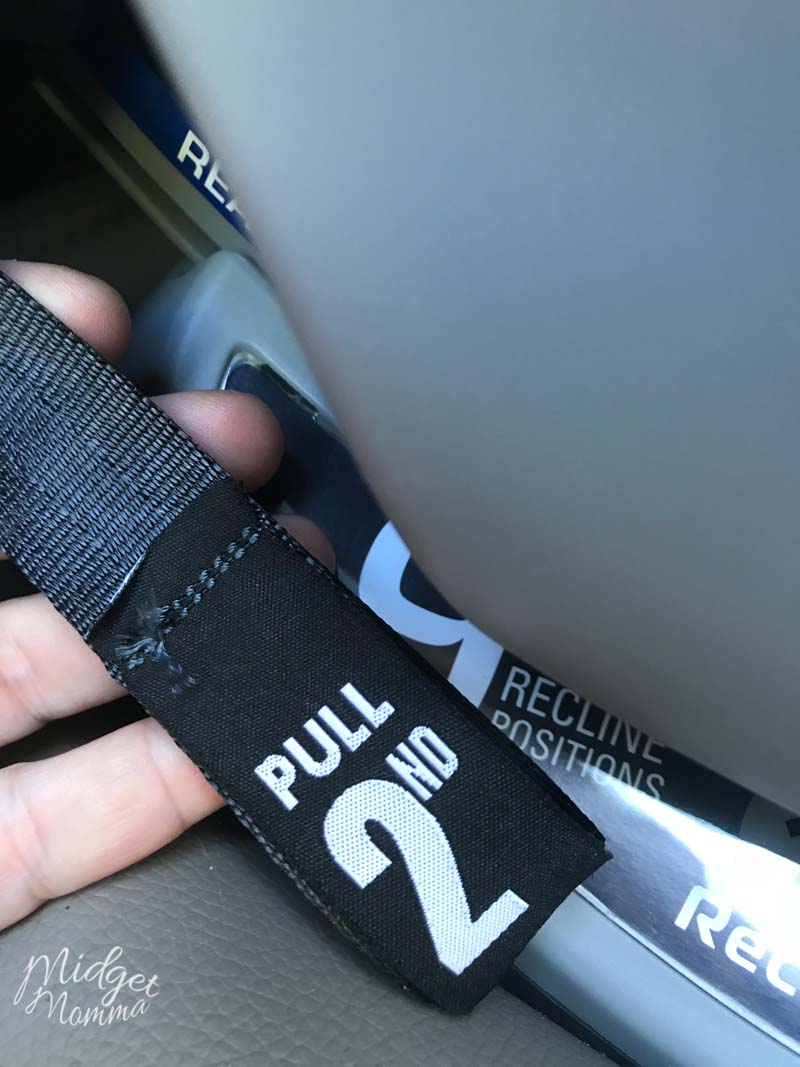 Installing the Chicco NextFit iX Zip Convertible Car Seat
Installing the Chicco NextFit iX Zip Convertible Car Seat is easy, getting the tight fit that is a must for installation is easy. They have made it so there is no weird twisting for us parents to get the car seat in tightly. The newly designed latch straps with SuperCinch, make it so tightening is a breeze. Even Tom can get it tight!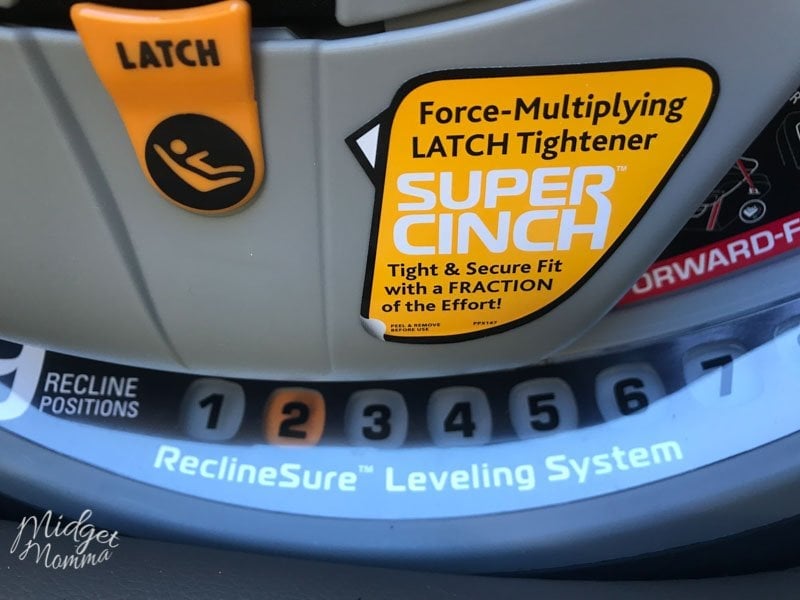 There are 9 different reclining positions, so it is easy to find the safest recline, plus they have a level that you need to get the bubble in to make it so there is no questioning if you have the right recline for your vehicle.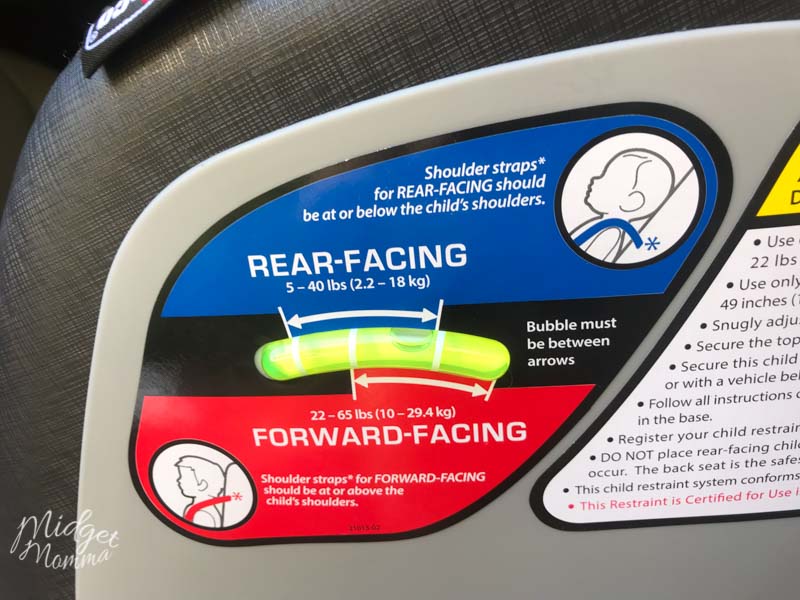 Comfort for Hannah is important to me. We like to take road trips and we spend many afternoons a week in the car driving the older kids to activities.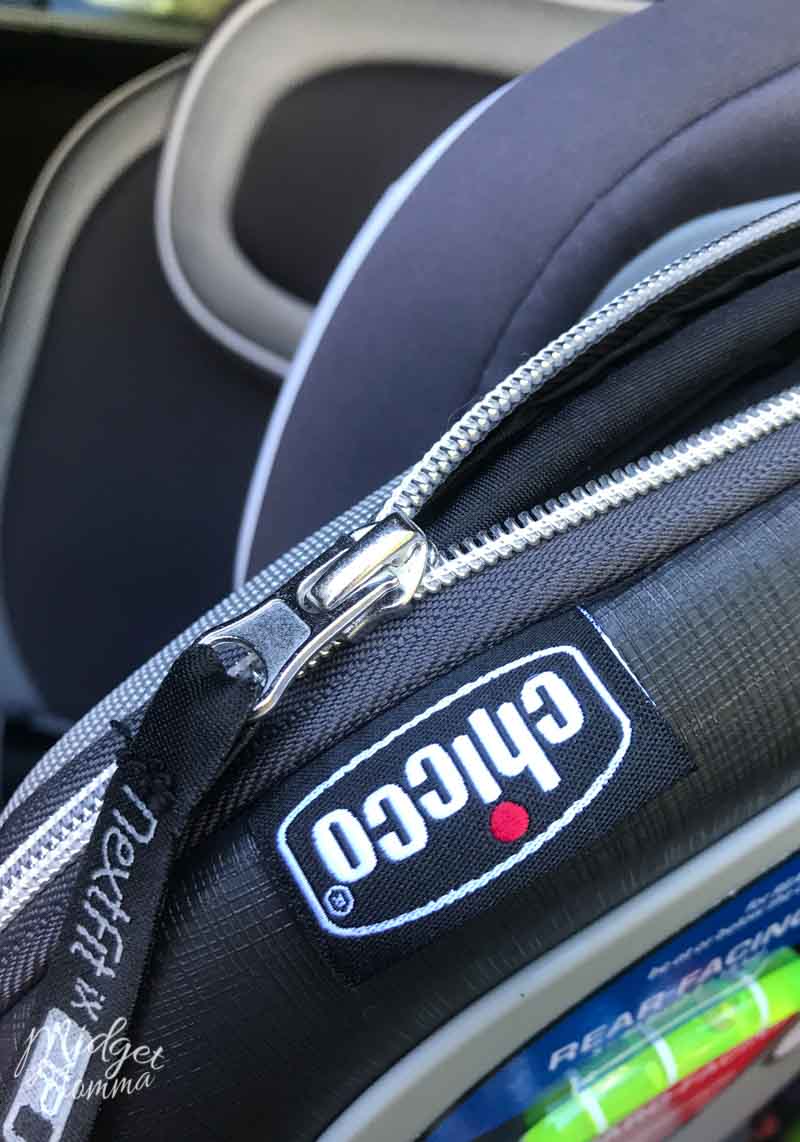 Cleaning Chicco NextFit iX Zip Convertible Car Seat
Cleaning the seat is super easy. Look it is no secret that kids get their car seats gross, it is just a part of being a toddler. Hannah and I sit in the car at times waiting for the big kids, and there are times she enjoys a snack while we wait. I don't need to go into detail about the mess toddlers make in their carseats, but the zip off seat cover makes getting the gross out of the carseat super easy!
September is Baby Safety Month, with the week of September 23 – 28 celebrated as National Child Passenger Safety Week. So spread the word, seriously. There may be parents out there who have no idea about the added safety benefits of keeping their child rear facing longer. 
Disclaimer: This post is sponsored by Chicco. All opinions are 100% my own.