Not to long ago the kids, Tom and I took a quick road trip to Killington Vermont, for us it was a 5 hour drive and a fairly easy drive too, so if you are local to us or with in a few hours then it is a great place to go just for the weekend. While the majority of things in Killington are for winter fun the summer time is beautiful and a worth while place to visit.
We were invited by Killington Resort to stay in one of their condos and upon walking in the door it was a homey feeling. The condos are fully furnished with bedrooms, a living room, kitchen, dining room and you have all the comforts of home, including appliances, dishes, and a washer and dryer. Easy to make it a family vacation that you can stick to a budget because you can go to the grocery store and cook your meals instead of eating out and there are plenty of places that having a picnic would make for a perfect lunch nestled in the beauty of the mountains of Killington.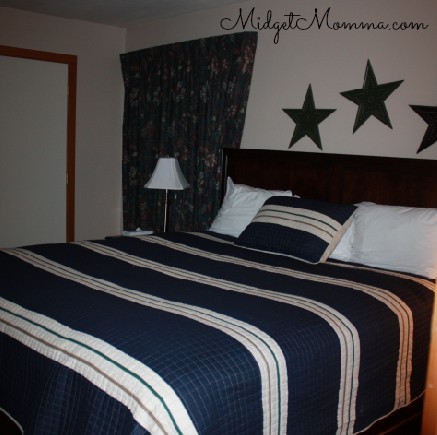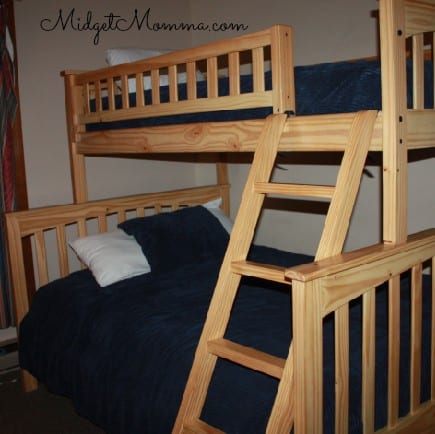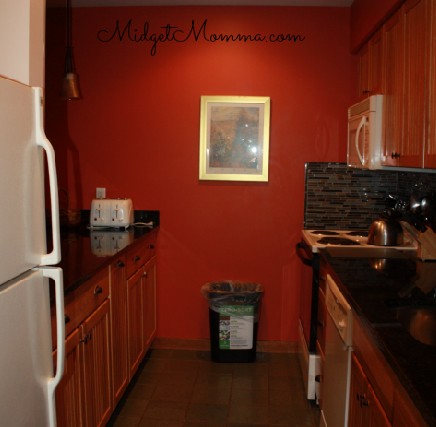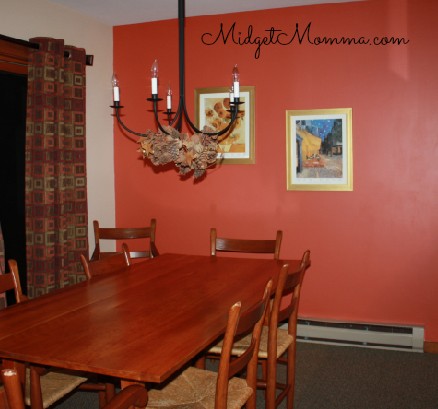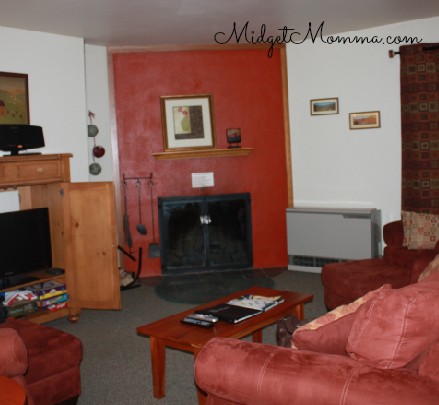 If you are wanting an awesome breakfast spot, you have to try Sugar and Spice. We asked the front desk where the best spot to eat was and this was where they told us to go and I am so glad they did! The building is an old barn and when you walk inside the beautiful wood work of the building and the food was amazing. Seriously I think they were the best pancakes I have ever put in my mouth! We asked the front desk where the best spot to eat was and this was where they told us to go and I am so glad they did!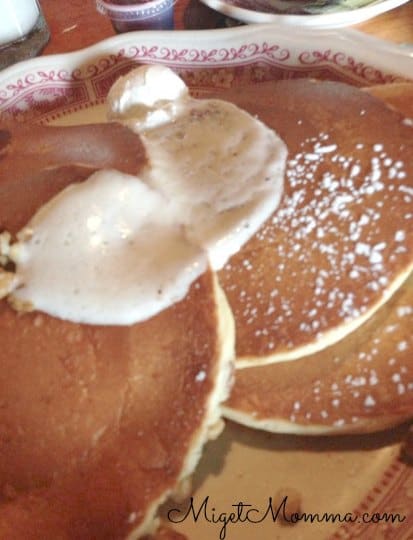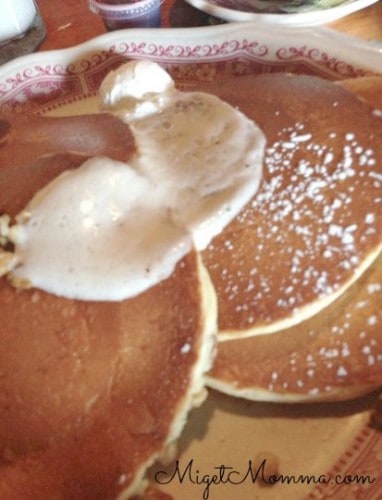 A must see is the gondolua, you will be in awe as you ride up the gondola to the top of the mountain. It is not a long ride but long enough that you can enjoy it and relax. It is also great for the kids, unlike a chair lift this is closed in on all sides and our 3 kids all enjoyed the experience.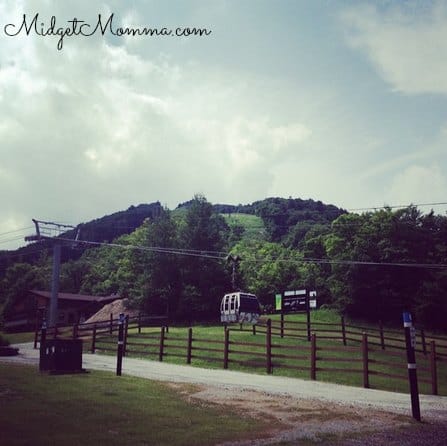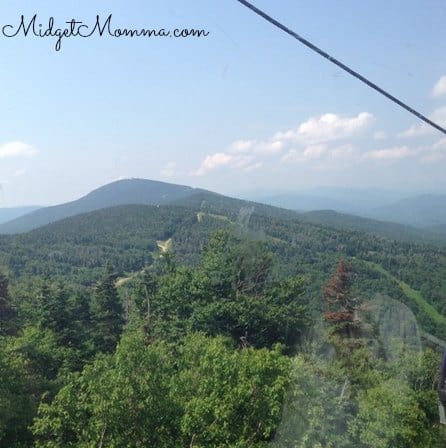 When you get off the gondola the views are breath taking but you want to make sure you take the hike (it took us about 15 minutes with 3 kids) to the peak of the mountain. The views are amazing!!!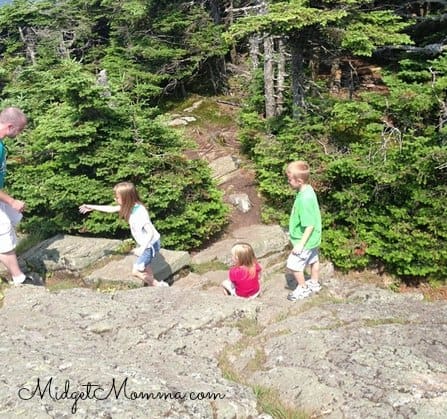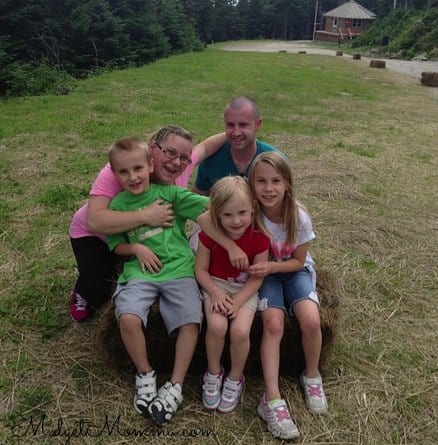 The kids wanted to go swimming so we also took a drive and looked for a place to swim, the condos have a pool but if you are wanting to be adventurous you can super easy. We stopped at a gas station and asked where the best swimming spot was and they told us just to drive a little bit down the road and as you drive swimming spots pop up all over the place and just pull over and swim.
So that is exactly what we did!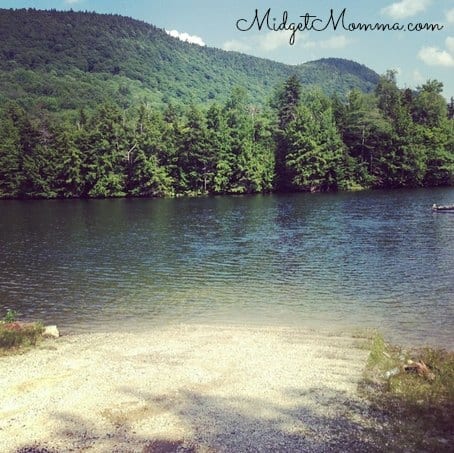 While there make sure you check out the local waterfall spots, there are lots of gorgeous places to take a walk to and the natural beauty is a must see while you are there.
Vermont is such a beautiful place and I think we will need to head back again because 2 days there wasn't enough time for us to see everything we wanted to, and I really want to see its beauty and explore during the winter months!
If you are looking for a weekend spot, that is filled with beautiful views and tons of family fun Killington Resort is a spot your whole family will love. The reason that I love places that are filled with nature for family trips is that many times things to do are budget friendly. You can find a lake to swim in that is free, you can see spectacular views and hike for a few hours and it is nice on the budget, along with seeing the awesome sights and having an awesome time making memories with your family.
Disclaimer: We were invited to explore Killington Resort. Our Resort stay expense was covered, however all opinions are 100% my own.