I am a big fan of the Disney Nature movies and I love that when they have a Disney Nature movie that they also have Family Activity Packet & Educators Guides that you can download and then print. If you are a teacher the Educators guide is a great resource to help teach your class with.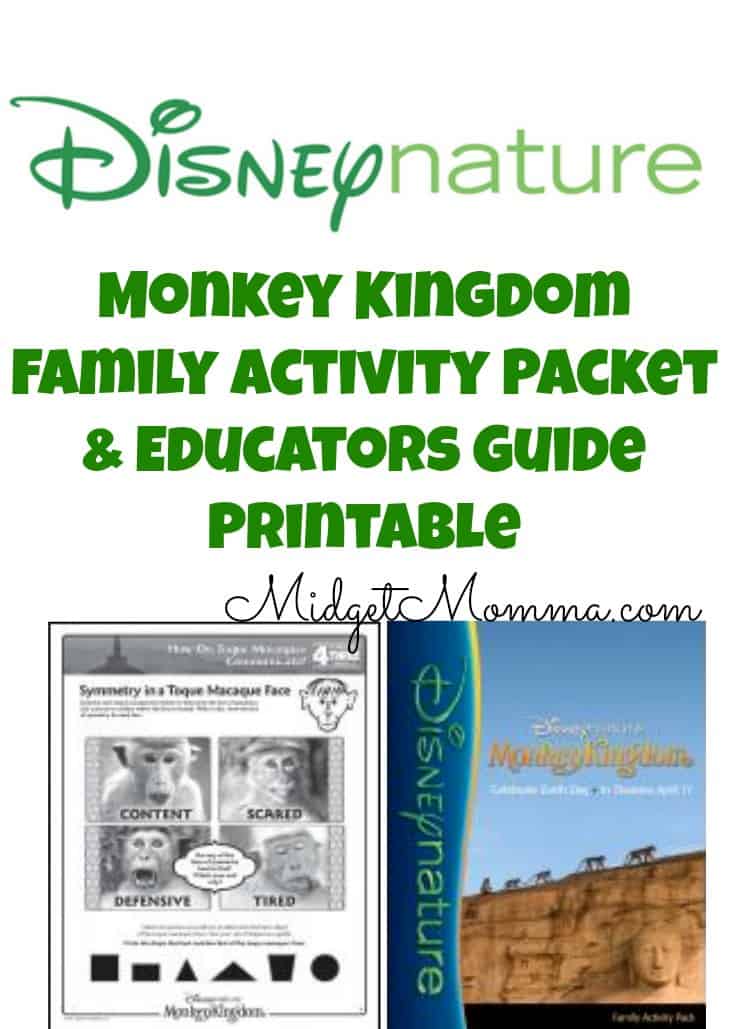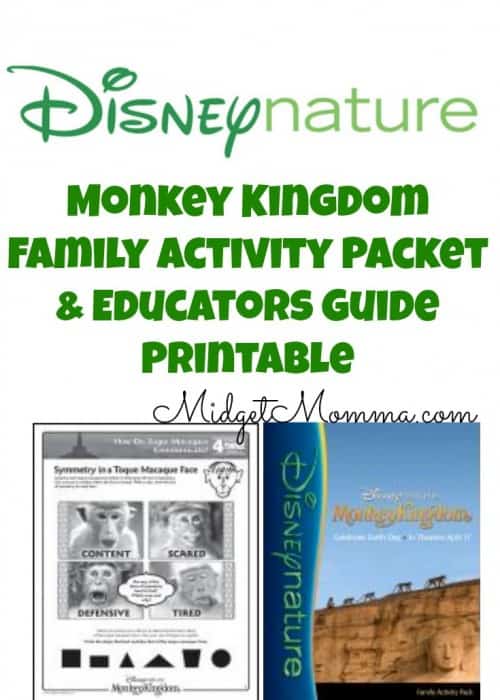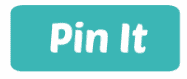 The newest Disney Nature Movie comes to theaters on April 17, Monkey Kingdom and there are Family Activity Packet & Educators Guides that you can get now. Just click the link below to download it and then print them and you have the activity sheets and the Educators Guide 🙂

Disney Nature Monkey Kingdom Educators Guides

Disney Nature Monkey Kingdom Family Activity Packet
You can get the Wings of Life Educators guide that goes with the Disney Nature Wings of life movie here and the Chimpanzee Educators Guide that goes with the Disney Nature Chimpanzee movie here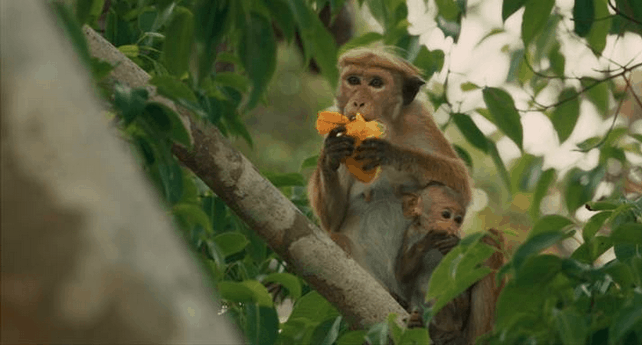 Life is an adventure for Maya, the clever and resourceful blonde-bobbed monkey in "Monkey Kingdom," Disneynature's new feature film set among ancient ruins in the storied jungles of South Asia. Maya's world is forever changed when she welcomes her son, Kip, into her complicated extended family. Like all families, Maya's has more than its share of colorful personalities—and she's determined to give her son a leg up in the world. When their longtime home at Castle Rock is taken over by powerful neighboring monkeys, Maya's whole family retreats, and she uses her street smarts and ingenuity to uncover untapped resources amidst strange new creatures and unsettling surroundings. Ultimately, they will all have to work together to reclaim Castle Rock, where Maya can hopefully realize her dreams for her son's future.
For every ticket sold opening week (April 17-23, 2015), Disneynature will make a donation to Conservation International to help protect monkeys and other endangered species in their natural habitats. 
"Monkey Kingdom" is the sixth theatrical release for Disneynature, the first new Disney-branded film label from The Walt Disney Studios in more than 60 years. The label was launched in April 2008 to bring the world's top nature filmmakers together to capture a variety of wildlife subjects and stories.
The first five big-screen releases under the Disneynature label—"Earth," "Oceans," "African Cats," "Bears" and "Chimpanzee"—are among the top six highest grossing feature-length nature films of all time.
Walt Disney was a pioneer in wildlife documentary filmmaking, producing 13 True Life Adventure motion pictures between 1948 and 1960, including "Seal Island" (1948), "Beaver Valley" (1950), "The Living Desert" (1953) and "Jungle Cat" (1958). The films earned eight Academy Awards®.
Like Disneynature on Facebook: Facebook.com/Disneynature
Follow Disneynature on Twitter: Twitter.com/Disneynature
Follow Disneynature on Tumbler: https://disneynature.tumblr.com/
Follow Disneynature on Instagram: https://instagram.com/disneynature
Visit the official MONKEY KINGDOM website: https://nature.disney.com/monkey-kingdom
MONKEY KINGDOM opens in theatres everywhere on April 17th!