For my sister's bridal shower we decided to throw her a tea party because she is always drinking her fancy teas. I was in charge of making all the flower arrangements.My parents had this tea set that use to be displayed in the cabinet for us not to touch when we were little. When they redecorated they just shoved it in a box up in the attic and I knew it would still be up there so I went looking for it to make this Teapot Flower Arrangement. This tea pot would be the perfect center piece filled with beautiful flowers. You can make this arrangement with any size of shape tea set you can find. You can always check out your local thrift store to find old tea set at a great price and then change the flowers as the seasons change!
Teapot Flower Arrangement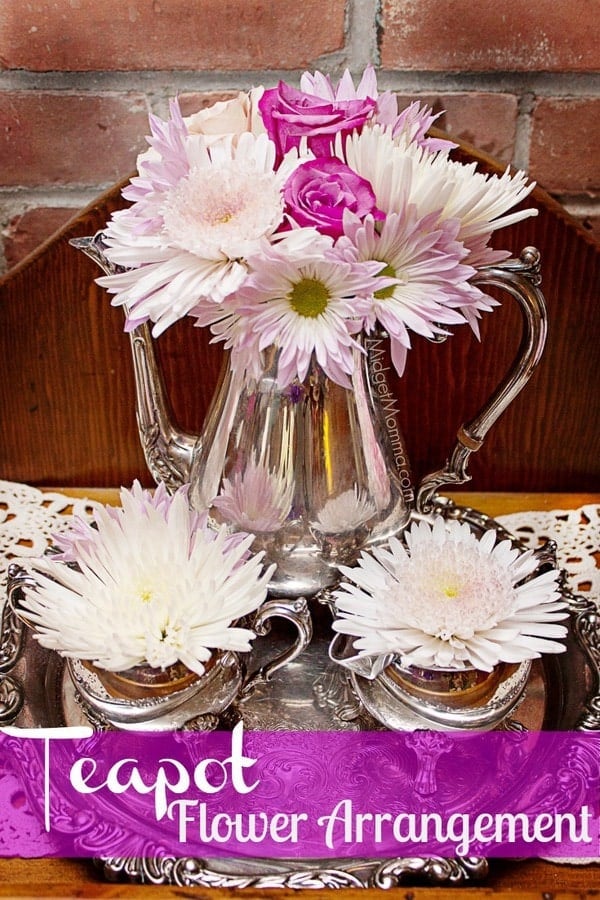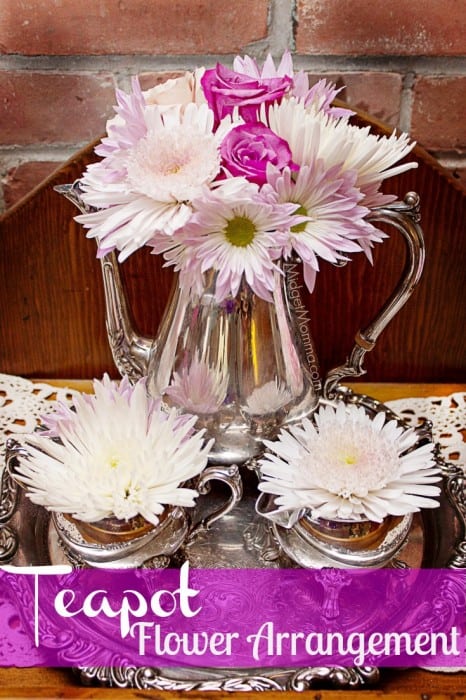 Teapot Flower Arrangement Supplies
2 bouquets of flowers
cold water
painter's tape
scissors

Teapot Flower Arrangement Directions
Fill your teapot and teacups with cold water. Place your painter's tape in a crisscross pattern over the top of the teapot.
Trim your flowers under running cold water with the ends cut at an angle. Start by filling your teapot with flowers around the outside making your way in until you have filled the pot. Repeat this with each teacup.
Store them in the refrigerator if you are making these in advance to keep the flowers fresh.