When we go to new places one of our favorite things to do is explore new foods. That includes when we take trips to theme parks, like Universal Studios Orlando. We always hunt out amazing foods, not just so we can share with you guys food ideas that you will want to eat but because it is so much fun! It is also quite tasty too! We were on a mission to find the 5 best Universal Studios Orlando Food items while we were on our trip.
We went on a food scavenger hunt while we were at Universal Orlando this past summer and these are the 5 Tasty Universal Studios Orlando Foods You MUST Try!!
Tasty Universal Studios Orlando Food You MUST try!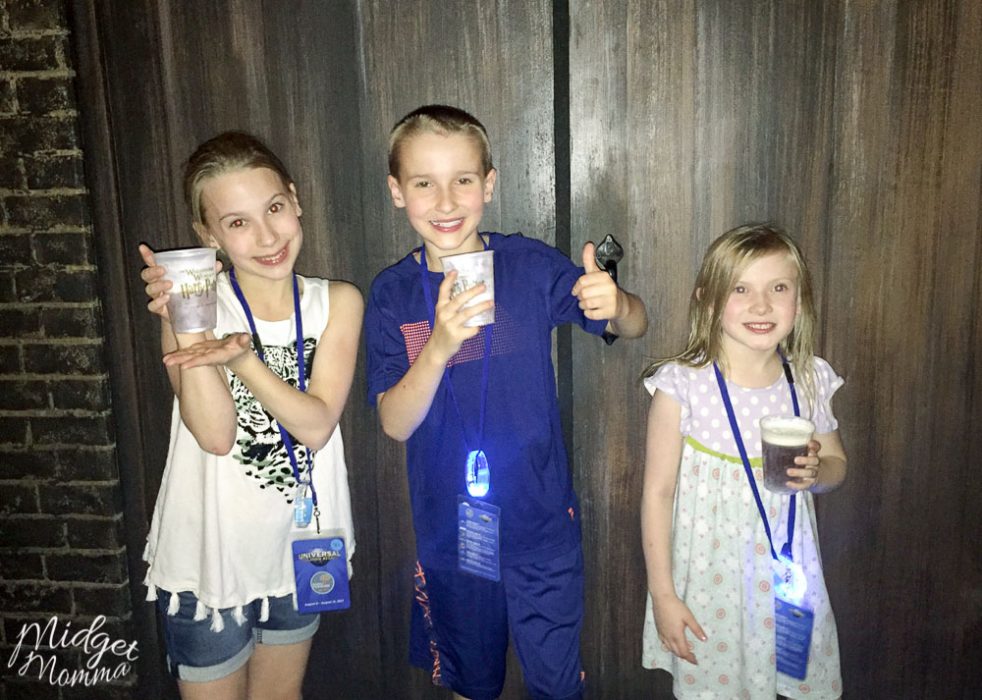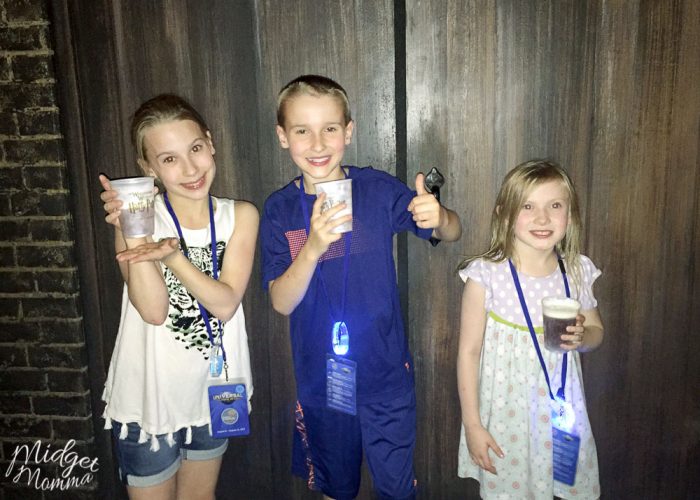 1. Butterbeer ANYTHING! They have a few different ways that you can enjoy Butterbeer. They have Butterbeer ice cream, Butterbeer drink and frozen Butterbeer. ALL three of them are absolutely amazing. However, we suggest treating them all like a snack. Even though one is technically a drink it is rather filling. You will find these drinks and snacks in both of the Harry Potter sections of Universal Studios Orlando.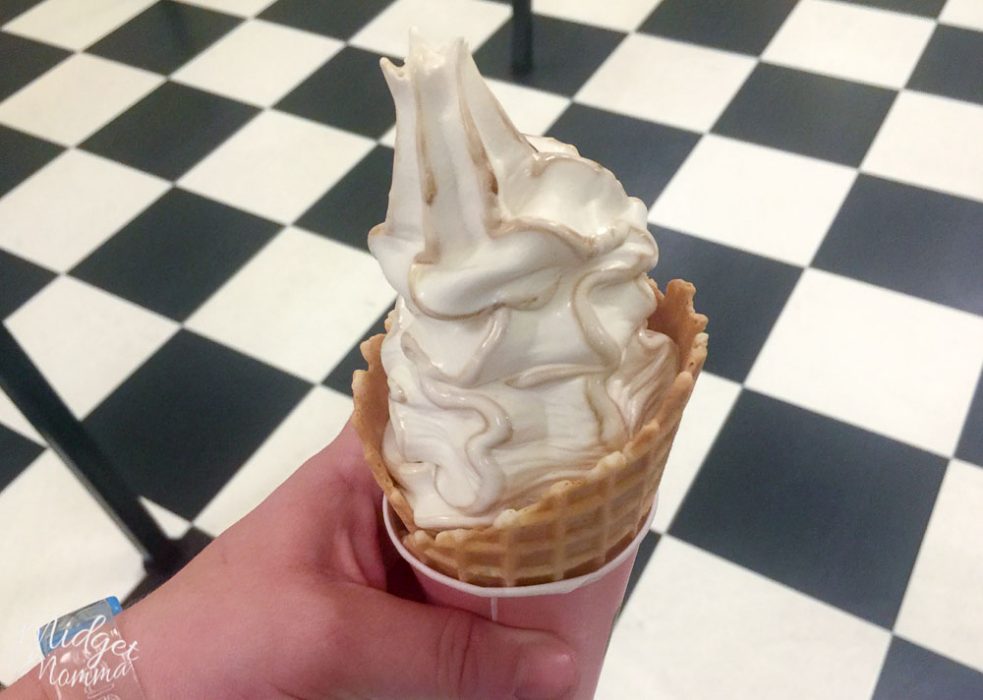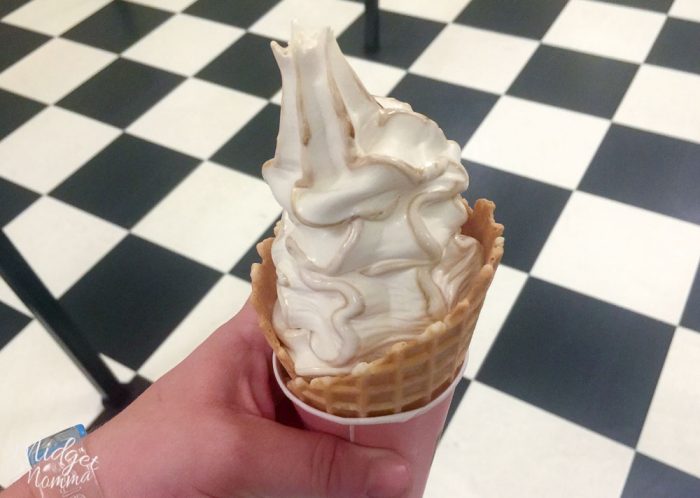 2. Krusty Burger. You will find the Simpson restaurant in the Simpson area of Universal Studios Orlando. The menu is filled with everything that you would see on the Simpsons TV show, however our top pick is the Krusty Burger. We have tried everything in that restaurant and the Krusty Burger is not only our favorite there, but also our favorite burger in the whole Universal Studios Orlando park!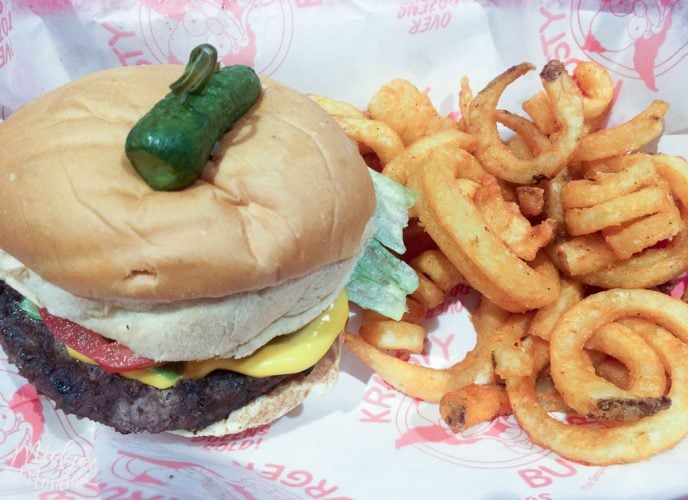 3. BIG Pink Donut from Lard Lad Donuts. Or as my kids call it, "The HUGE Pink Amazing Donut". The donut is huge and is enough for 3 of us to have a snack when we buy one of them. Plus they are not crazy expensive at all! You can opt for smaller donuts, but we also like the thrill of the HUGE box and HUGE donut. 🙂 You will find Lard Lad Donuts in the Simpson area of Universal Studios Orlando, it is a snack stand not a full restaurant.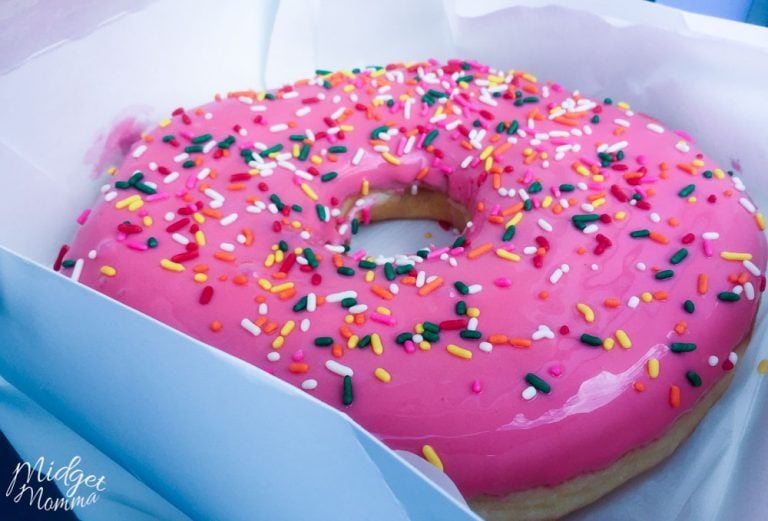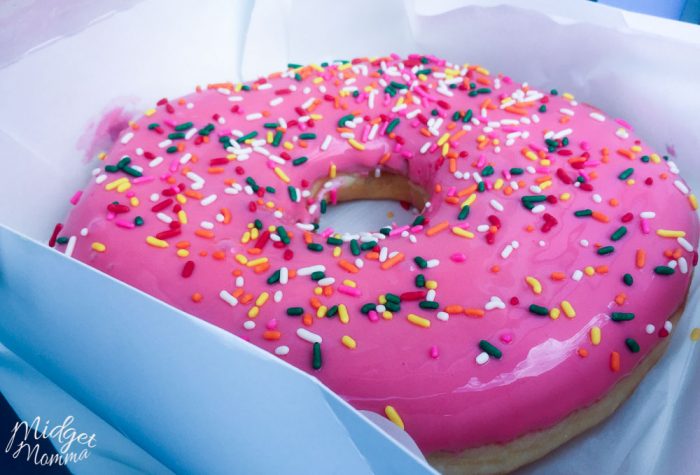 4. S'Mores Waffles. This one is not in the Universal Orlando Studios Park, but right outside the gate on City Walk at the Chocolate Emporium. Chocolate waffles, with marshmallow and more chocolate! This one is a HUGE serving, enough for 2 adults so if you have 2 chocolate lovers then this is the perfect meal!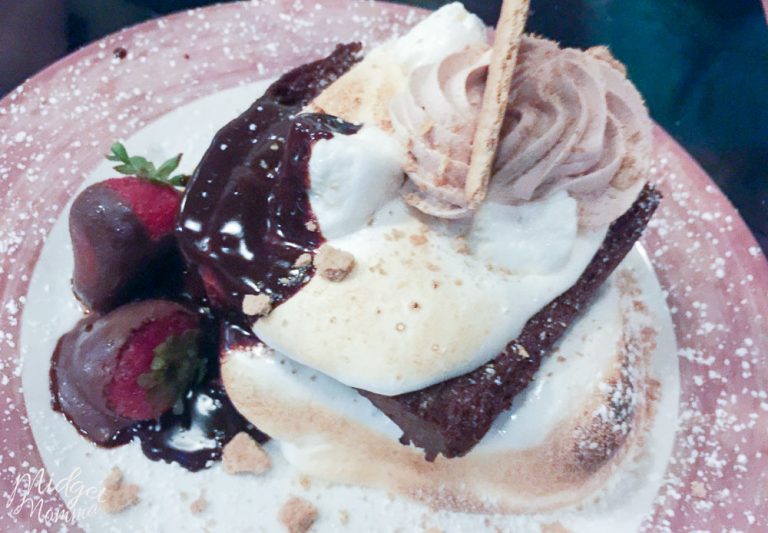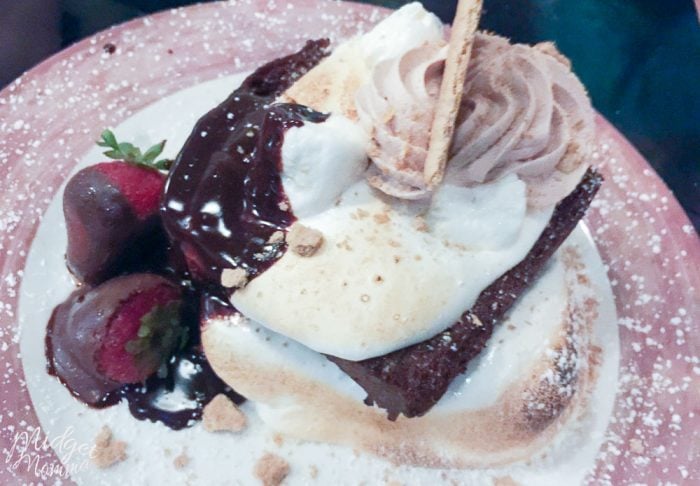 5. ANY Milkshake from the Chocolate Emporium. Again the Chocolate Emporium is not in the parks, so you will have to walk outside of the gate to get yours but they are amazing! They have a TON of different flavors to pick from! Anyone who steps in the door will find a milkshake that makes them happy. I will warn you, they are VERY filling, so plan on having a lighter meal and stopping in for just a milkshake or you are not going to be able to finish it. Plus you get to take your glass home with you, it makes a great souvenir!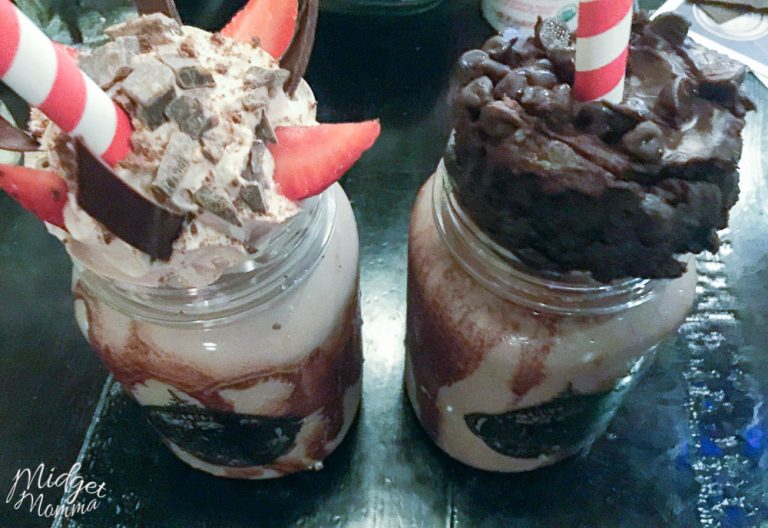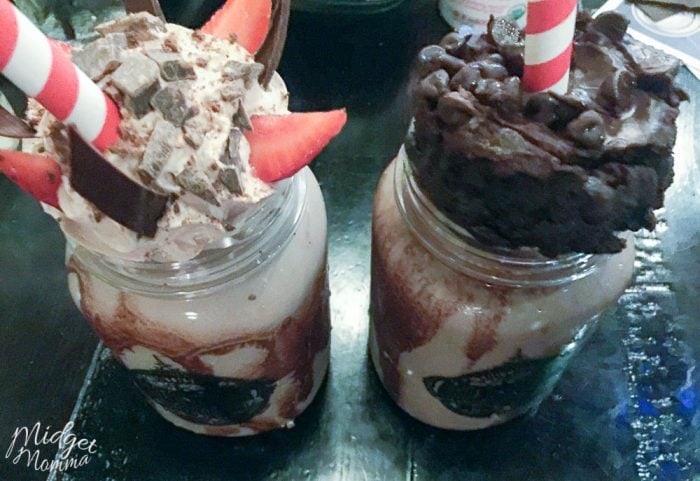 I hope I did not make you to hungry while you read our list of Universal Studios Orlando Food that you must try! I have to admit that while writing this post about the Universal Studios Orlando Food it made me super hungry! I am totally wanting to go back just to have some tasty good eats!
Orlando is one of our favorite places to visit, so if you are looking to travel as a family to Orlando make sure you check out all of our Orlando Travel posts.