Valentines Day Flower Arrangement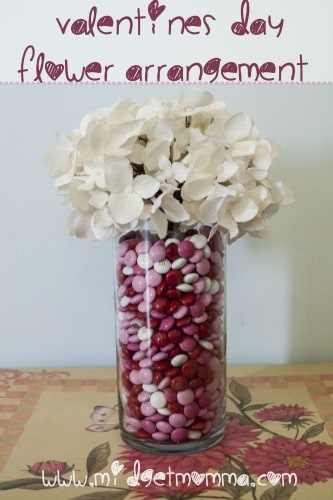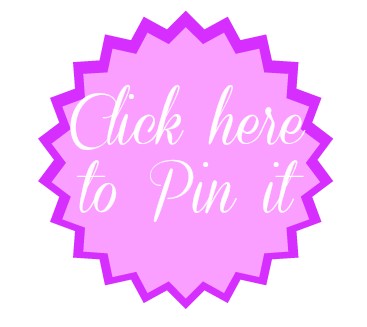 If you are looking for a sweet way to show off your valentine day flowers this is a great way! The trick be hide the candies not getting wet is have another container inside just for the water. This can be done with any candy you would like. You can even switch up the color to match you event.
Valentines Day Flower Arrangement Supplies
one bag of valentine M&M's
two vases one small enough to fit inside the other
flowers
paper towels
Valentines Day Flower Arrangement Directions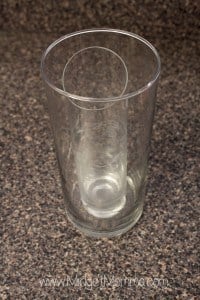 Place the vase inside the other vase with the smaller one filled with water, leaving a inch for the paper towels on top.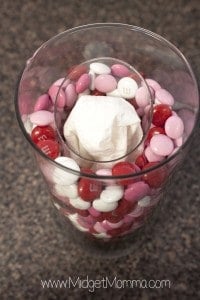 Crumble a small paper towel and place it on top of the small vase so candy will not fall in. Carefully fill the larger vase with the M&M's. Take out the paper towels and place the flowers inside.