It has only been a few weeks since we left suburbia and moved to the rural area of the Poconos, which has been a drastic change for the kids. Riding the school bus, not enjoying a quick take out meal since everything take out is about 15-20 minutes away and that there is the fact that there are no close by friends for them to play with. When we were invited to experience Tuckerton Seaports Pirates Festival and go camping (or glamping as many would call it) I was excited!
At first I thought we were going to be staying in a cabin with no toilets and no plumbing so I prepped the kids for that (which was not something the kids were to thrilled with but they were going along with it as something new to try). We were in for a nice surprise when we arrived and they told us we were in a cabin that had a toilet and a kitchenette! I had 4 very happy glampers with me.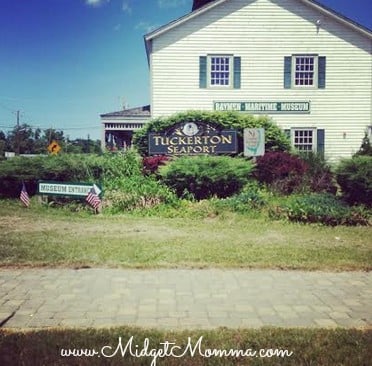 We got to the campground around 8pm and so it was almost time for the kids to head to bed, but we let them stay up later and enjoy the camping experience and watch TV in the cabin.
The next day it was time for some more fun as we headed to the Tuckerton Seaport, filled with Pirates and fun! Upon arriving the kids all got treasure maps to be like pirates. This gave the kids the chance to explore all that Tuckerton had and see the history behind it. The kids made their way through the treasure hunt, absorbing all the information and they were filled with smiles.
But this weekend was filled with learning experiences for us all!
Here are 10 things we learned this weekend at Tuckerton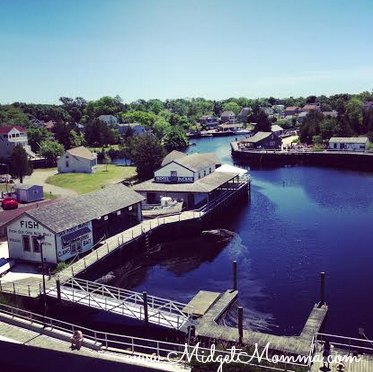 10. Tuckerton Seaport has a lot of history and tells a story of what once was. Tuckerton Seaport was once known as Barnegat Bay Decoy and Baymen's Museum, and it is now a maritime village located along historic Tuckerton Creek in Tuckerton, New Jersey.
9. You can take classes to learn different skills like, making baskets, carving decoy ducks, crab trapping classes and more!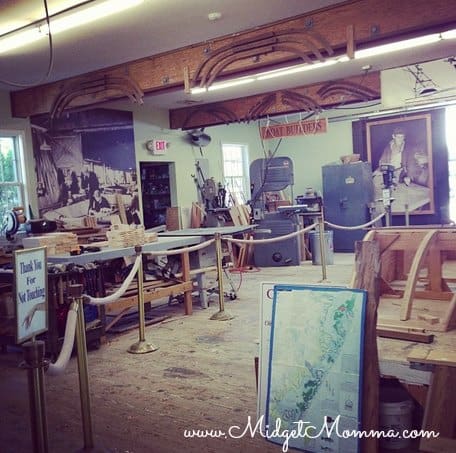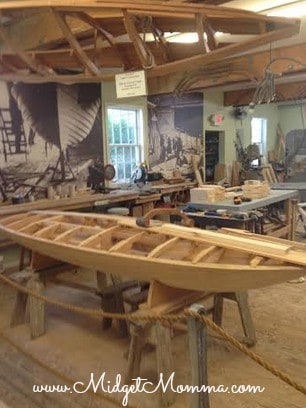 8. At the Seaport you can jump right into what Tuckerton is, they build boats, wooden duck decoys, and they will answer any and all questions that you have about the history of Tuckerton along with everything they do now. They even build the boats there and you can see the workshop!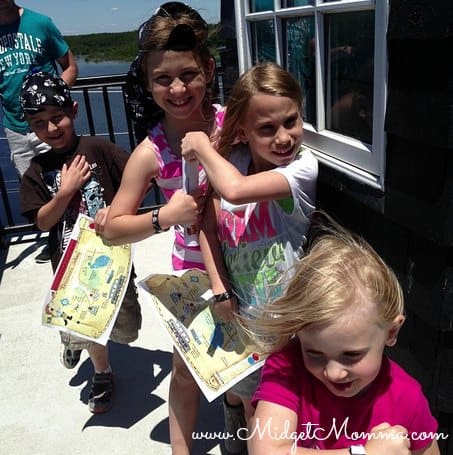 7. My kids like being pirates, they enjoy hunting for treasure and while doing so learning about the history of Tuckerton. (See all the pirate swag the kids are wearing, a big thanks to partypalooza for giving the kiddos some rocking gift bags that were able to get them pirated for the fun! )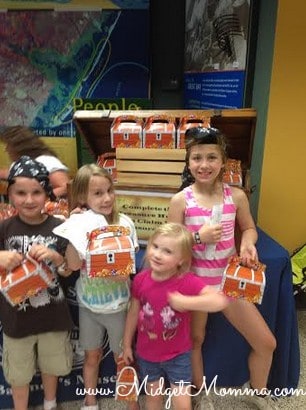 6. The Seaport is on a 40-acre site, so there is plenty of exploring to do and family fun to have!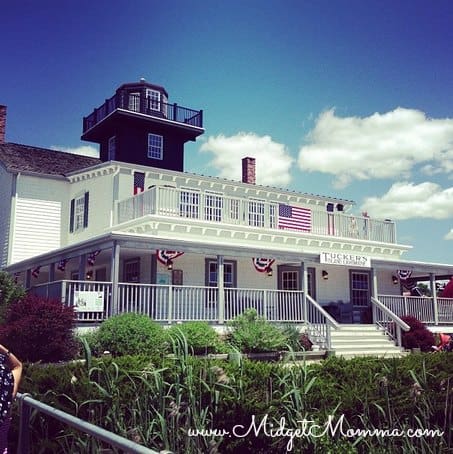 5.Tuckerton Seaport includes 17 historic and recreated buildings connected by a boardwalk, a maritime forest and wetlands nature trail, two houseboats, a decoy gallery, a working boatworks building in which restoration of sneakbox designs of the Barnegat Bay occurs.
Plus a historic marine railway, decoy carving workshops and the recreated Tucker's Island Lighthouse. I was shocked to learn that the beautiful lighthouse is not the original, but even so it was a TON of fun to climb to the top.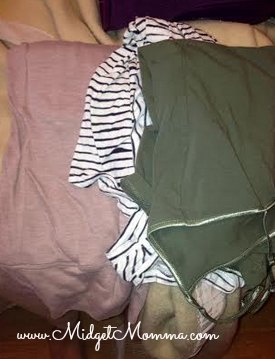 4. When packing don't forget to pack your pants! Somehow when packing I packed all of Tom and the kids stuff and my shorts, shirts and pjs but forgot to put my jeans into the suitcase.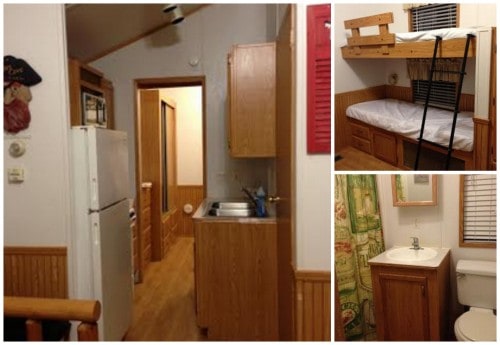 3. We can all survive in a tiny cabin and share a bathroom not only can we survive but we can laugh and smile the whole time (minus the arguments about who gets to sleep on the top bunk 😉 )
2. That we can all laugh and have fun together, smile together and the come home and talk about our trip for days afterwards and that my kids are not just interested in fun, they are getting more interested in learning about things too.
1. While we had a TON of fun as a family both at the campground and at Tuckerton Seaport I learned that my family can only handle one night of glamping at a time and that we are going to have to take baby steps to get to the real thing of camping.
While we learned that for just glamping will be a one day at a time thing (which I plan on upping the amount of days each time we go and plan on doing it again) I really think it it important to step out of your comfort zone, explore and do something new. We had never gone camping, and while roughing it for us will be with a toilet and a kitchenette as I will be making sure of it any time we go, eventually I want to try the real camping experience, it just might take us a bit 🙂
This is a sponsored post written by me on behalf of the Tuckerton Seaport. This program is in partnership with Real Mom Media (www.RealMomMedia.com). All opinions are my own. Also Thank you to Sea-Pirates Campground and Tuckerton Seaport for having us! 
Join the newsletter
Subscribe to get our latest recipes right in your inbox every time we post a new one!