DIY Adjustable Crib Skirt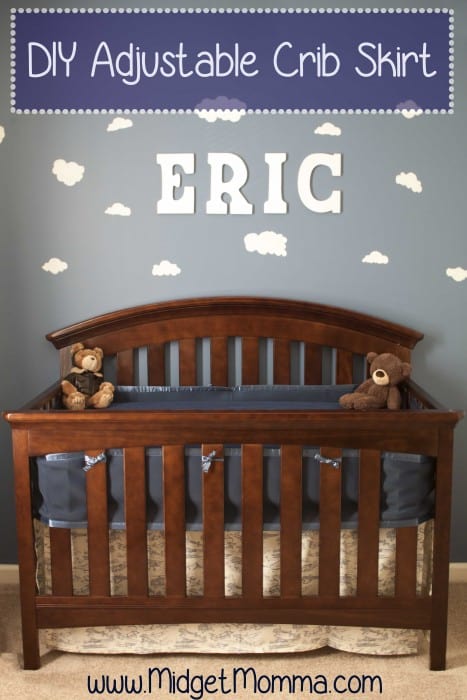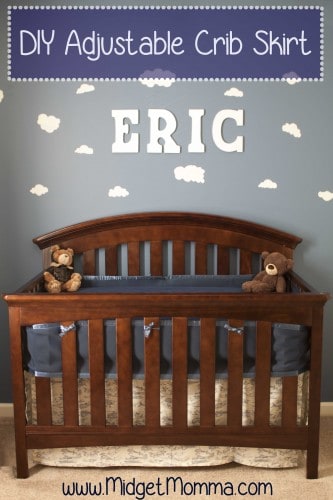 DIY Adjustable Crib Skirt Supplies
Fabric
Matching thread
Ribon
Sewing machine
DIY Adjustable Crib Skirt Directions
You need to measure the length of the longest side, lengths of the two shortest sides, and height when the mattress is at its highest setting. My crib was 51 1/2 for the longest side, 27 1/2 inches for the sides and 19 inches high. You will need to add about two inches to the height measurement and add an inch to all the measurements for a seam allowance. Cut three rectangles of fabric, mine were one 52 1/2 by 21 inches and two 29 1/2 by 21 inches. Now hem the fabric with a half inch hem. I didn't bother to do the top because it wouldn't be seen. Cut 28 pieces of ribbon, 6″ long each. Sew them on top of the fabric in sets of two. I used 6 sets on the front panel and 4 sets on the sides. Tie the panels onto the crib and just move high when you move your crib mattress lower
I looked and looked for crib bedding to match babies D nursery theme but I couldn't find anything to match. Well I figured my sewing skills where getting stronger and stronger so I could make the crib skirt myself. I wanted something that wasn't going to look silly while the crib mattress was still set up high like my daughters store bought crib skirt looked.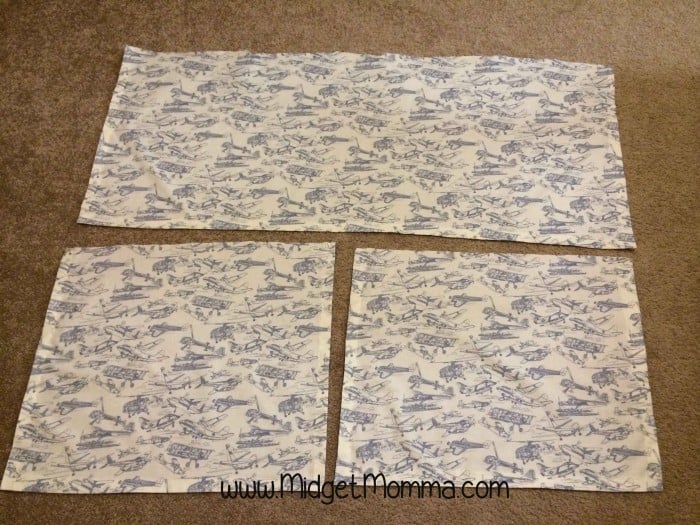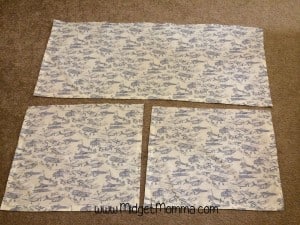 You need to measure the length of the longest side, lengths of the two shortest sides, and height when the mattress is at its highest setting. My crib was 51 1/2 for the longest side, 27 1/2 inches for the sides and 19 inches high. You will need to add about two inches to the height measurement and add an inch to all the measurements for a seam allowance. Cut three rectangles of fabric, mine were one 52 1/2 by 21 inches and two 29 1/2 by 21 inches.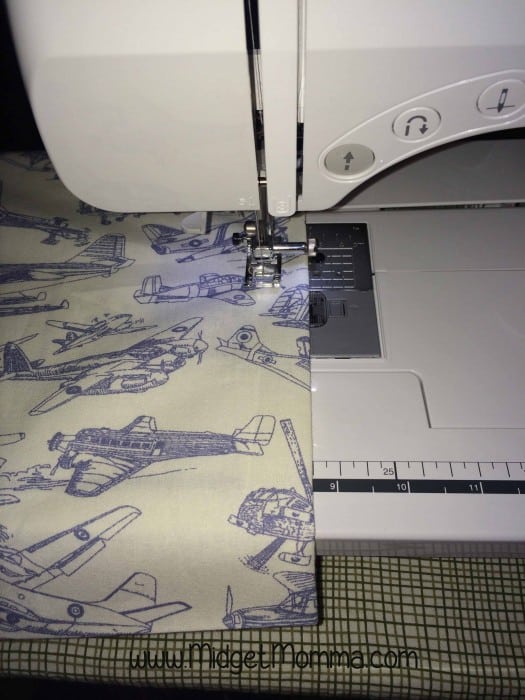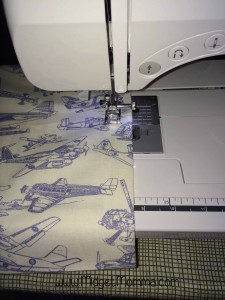 Now hem the fabric with a half inch hem. I didn't bother to do the top because it wouldn't be seen.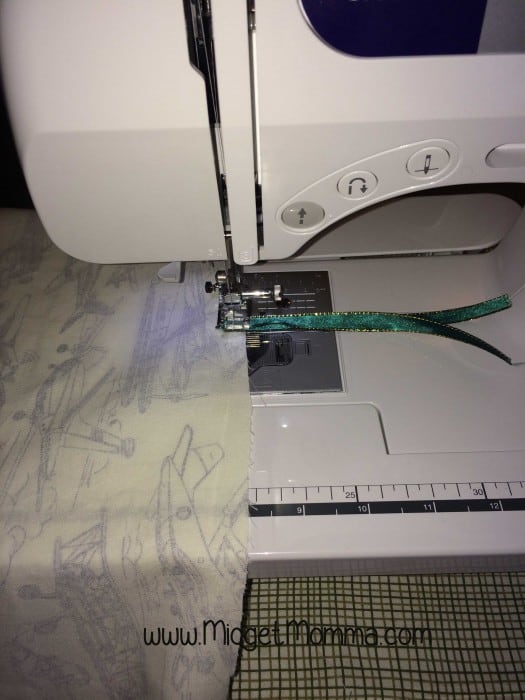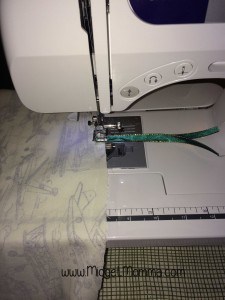 Cut 28 pieces of ribbon, 6″ long each. Sew them on top of the fabric in sets of two. I used 6 sets on the front panel and 4 sets on the sides. Tie the panels onto the crib and just move high when you move your crib mattress lower.