Terra-cotta flower pots can make such great gifts for moms on Mother's Day! It is so easy to make DIY Flower Pots for Mother's Day that even the uncrafty Dads can handle this one!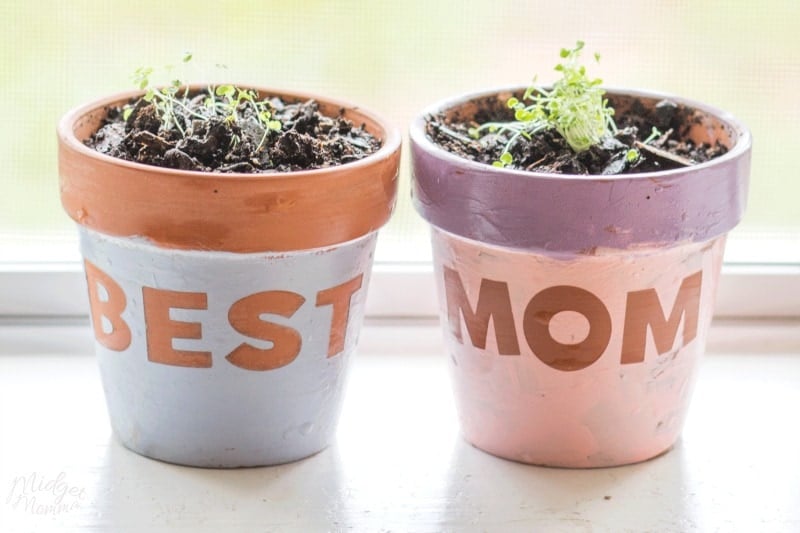 I know I am probably not alone in having an uncrafty husband, in fact I have never met a crafty husband. LOL. My husband is always finding these great Mother's Day gifts. One year I got crystal wine glasses all the way from Europe and he has gotten me some beautiful jewelry. While they are awesome they are lacking creativity and being handmade. He seems to have been born without a creative bone. Anything that is creative or artsy in our house has been done by me.
I figured he can't be the only uncrafty dad, and most moms are like me and enjoy handmade gifts from our kids. I thought it would be a great thing to come up with a crafty project that the Dads can do with the kids that is simple but Moms would love. This DIY Flower Pots Mother's Day gift idea is so simple, even the uncraftiest of dads can do it!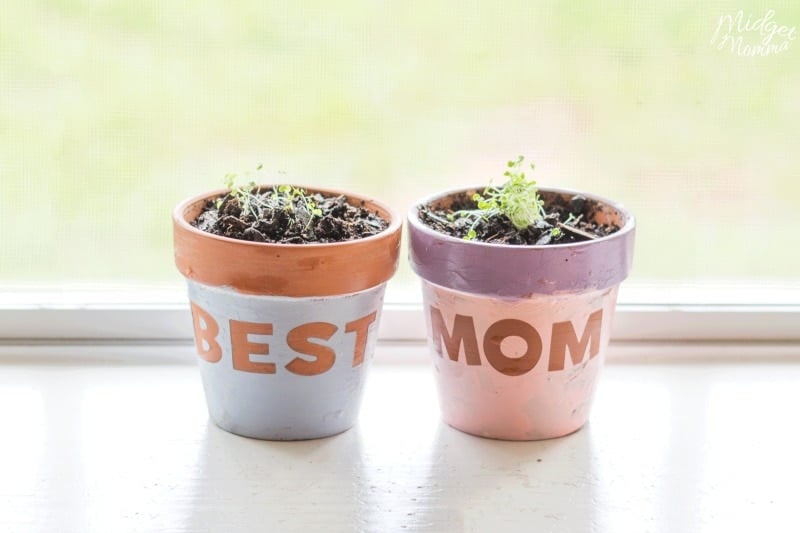 DIY Flower pots
To make these Mother's Day Flower Pots you are going to want small pots. I always check my dollar store first for projects, if you can not find them there or don't have time to run out to the store you can grab them here on Amazon.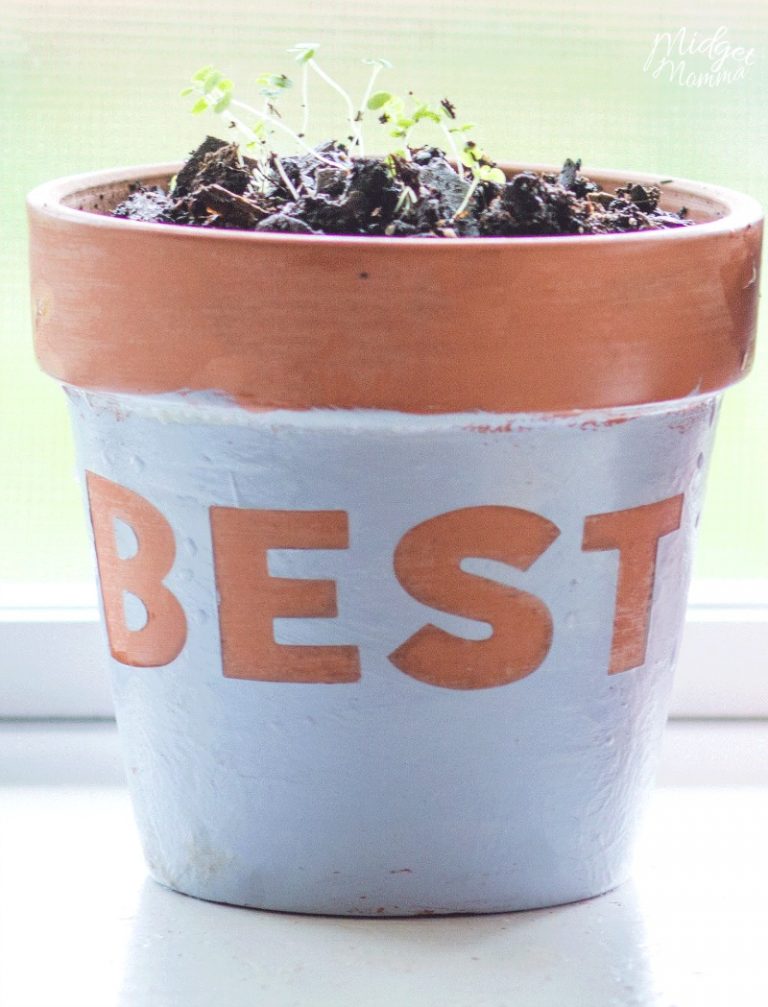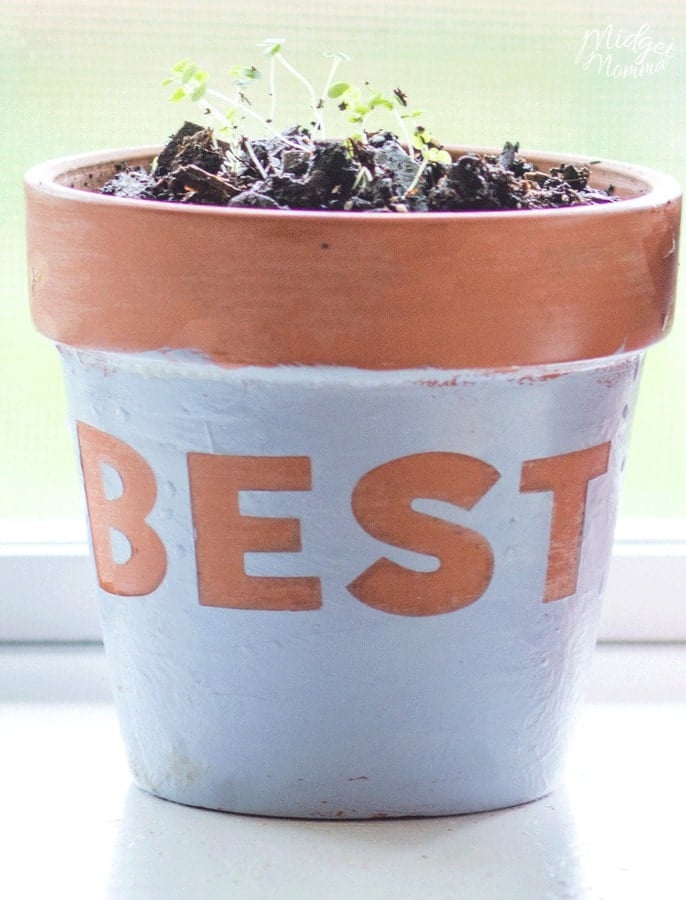 Since you're using acrylic paint you need to watch your children and make sure they don't get it on their clothes because once the acrylic paint sets for 24 hours you will not be able to get it out of their clothing.
I wrote Best Mom for the words on my DIY Mother's Day Flower pots by you can change it up depending on how many children you have or a special saying that you have. If you are having 3 kids doing this project and each making mom a flower pot then you are going to want to have 3 words, if you have 4 kids then you are going to want 4 kids ect. Or if you are feeling extra crafty then you can have the kids each make multiple flower pots.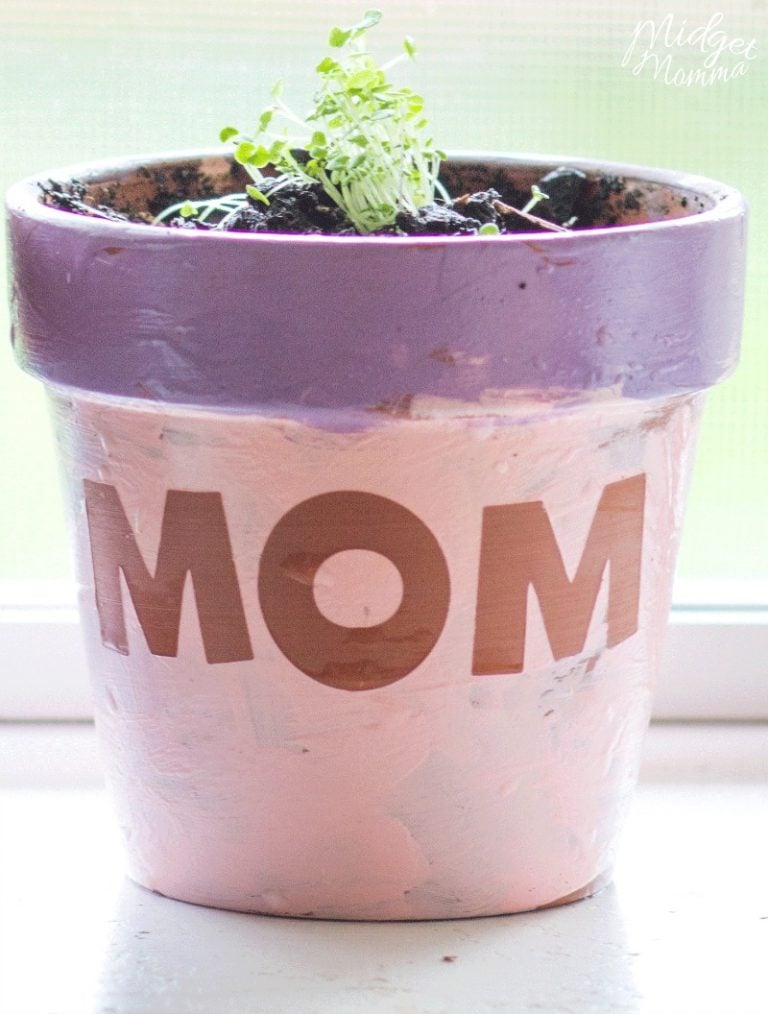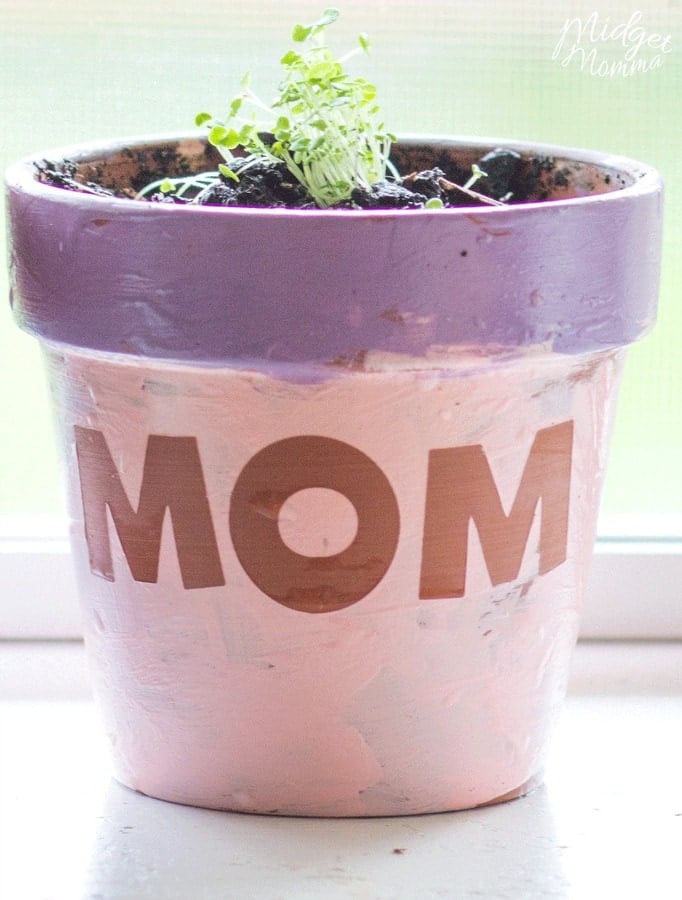 A few examples to help you with your planning are:
We Love Mom
We Love You Mom
You are the Best
Best Mom Ever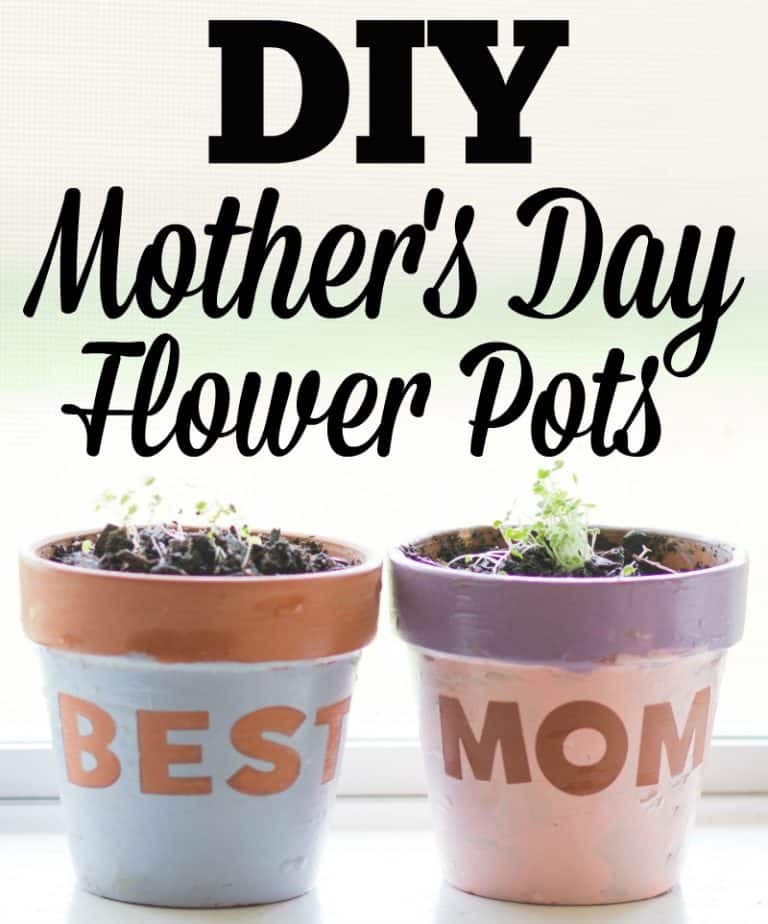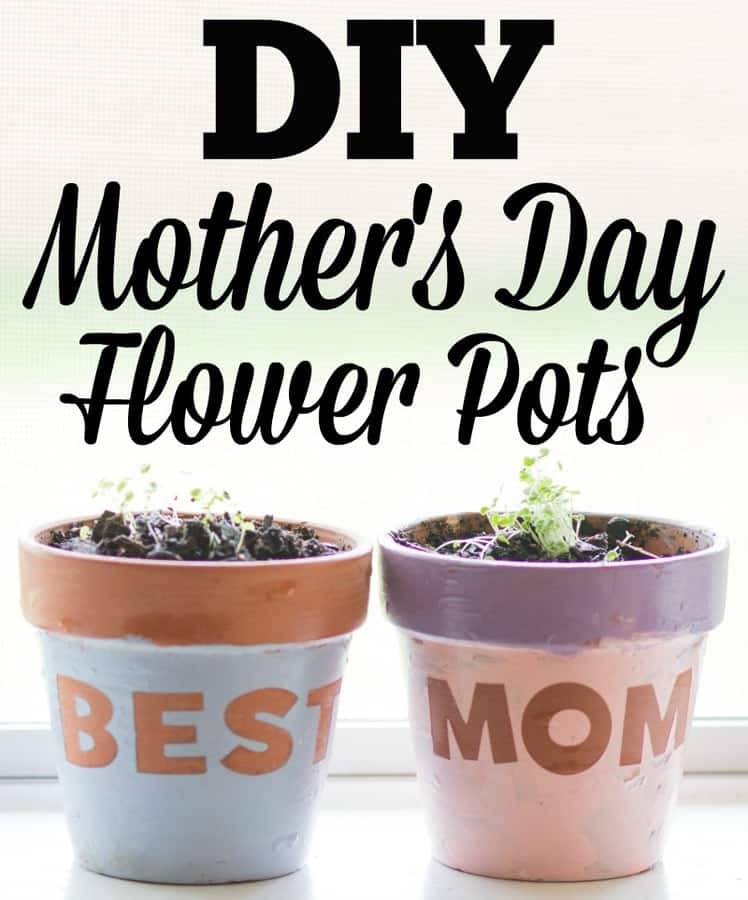 DIY Mother's Day Flower pots Supplies
How to Make DIY Mother's Day Flower pots
Place your sticker letters on the front of your pots, making sure you press down firmly so there are no gaps.
Pour your child's choice of colors of paint onto your paper plate.
Allow them to paint their pot however they would like, making sure they cover all of the letters.
Remove the stickers from your pot before the paint dries completely. Allow the paint to dry for at least three hours.
Spray your pots with the polyurethane making sure to cover the entire painted surface and the top rim of the planter.
Place them upside down on something sturdy like a water bottle why they dry.
Allow the polyurethane to harden for two days before you fill your pot with soil and flowers.
Looking for more Mother's Day Ideas? Don't miss these!
Join the newsletter
Subscribe to get our latest recipes right in your inbox every time we post a new one!