Are you stuck on what to get someone? You know the person who has everything and are so hard to shop for? The DIY Lottery Ticket Ornament is the PERECT gift idea! This DIY Lottery Ticket Ornament is soo stinkin easy to make! Plus the recipient will also have a TON of fun scratching the lottery tickets and hopefully win some BIG money too!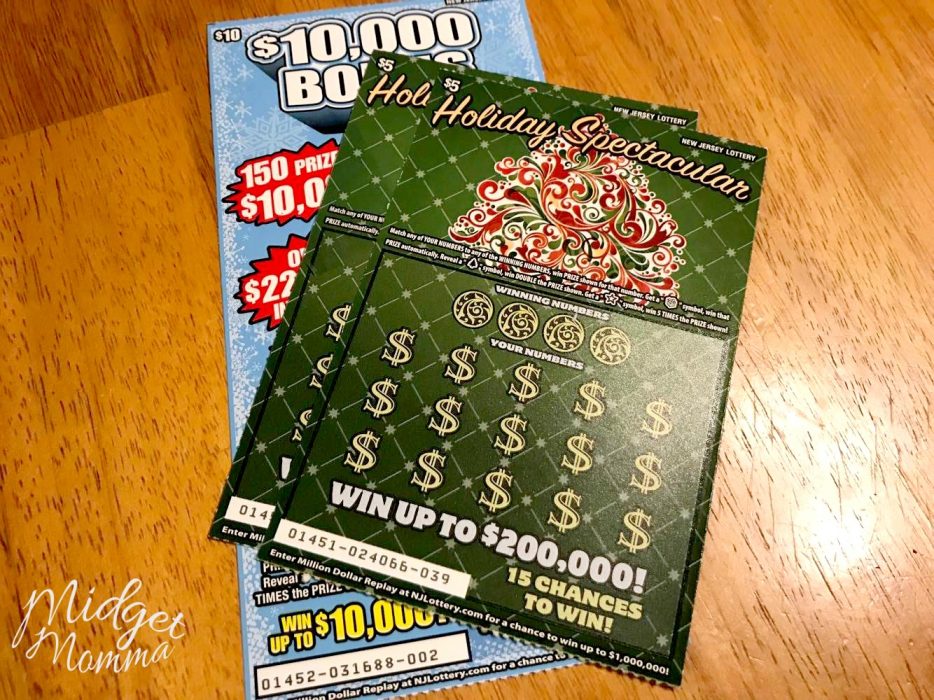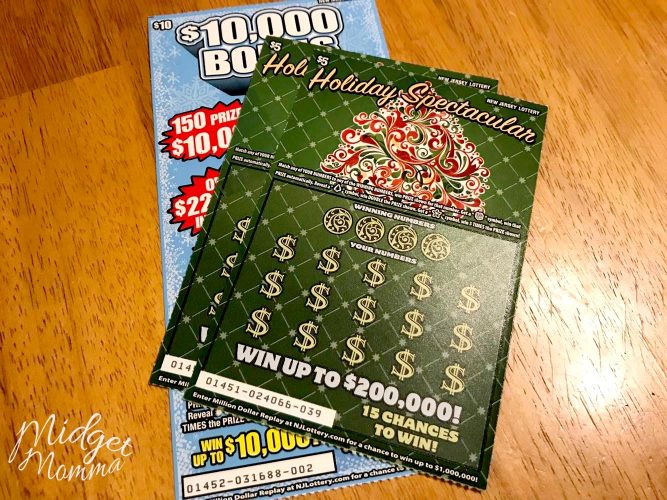 The New Jersey Lottery has four Holiday themed Instant Games available for the Holiday season. The tickets come in different themes and different price points….($1 Holiday Luck, $2 Holiday Luck Times 10, $5 Jingle Bills, and $10 Cash in a Flash). These Holiday games make for the perfect gift, stocking stuffer, party favor, etc for anyone and everyone on your list over the age of 18.
Now the great thing about this DIY Lottery Ticket Ornament is you can make the ornament as big or as small as you want to. So you can stick to what ever your gift giving budget is and still have an awesome gift!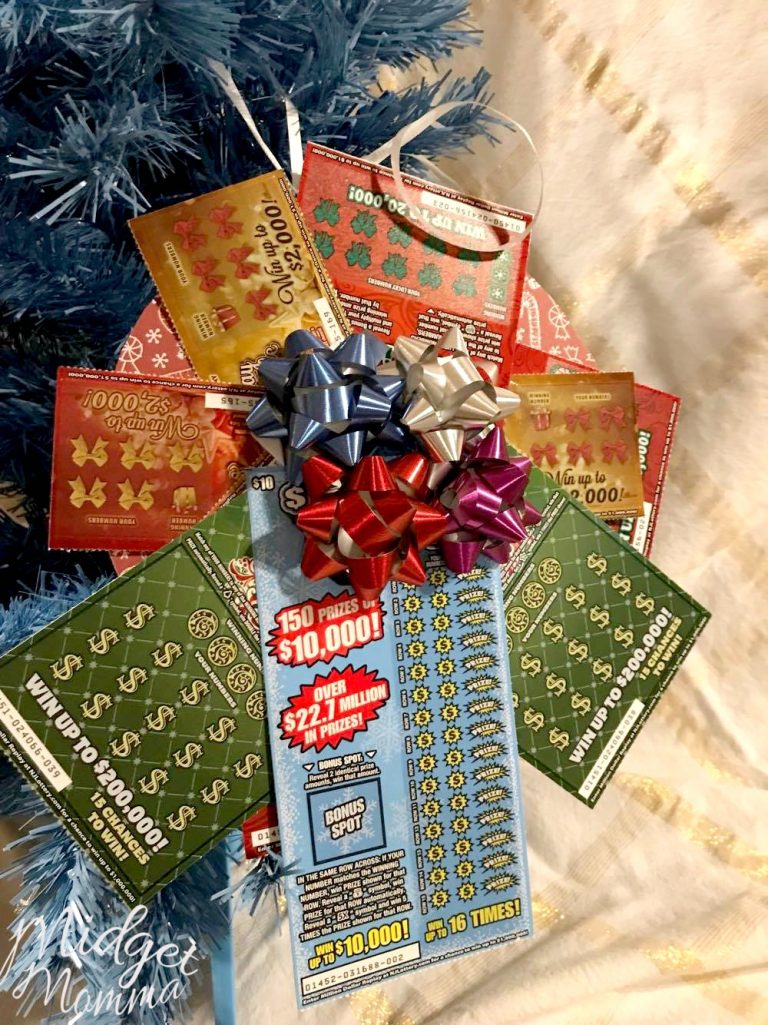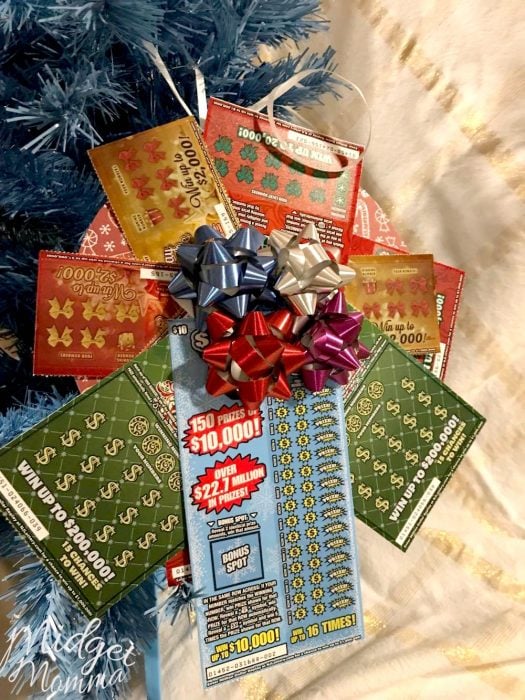 DIY Lottery Ticket Ornament
Supplies needed for DIY Lottery Ticket Ornament
Cardstock – I like using Christmas themed because it looks pretty
Ribbon
holepunch
Ribbon
Lotter Tickets
tape
Tiny Christmas Bows
How to Make DIY Lottery Ticket Ornament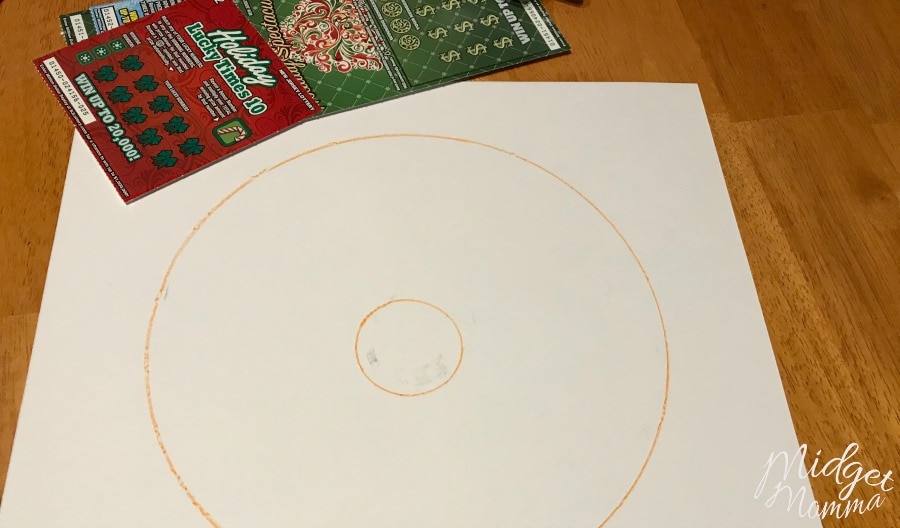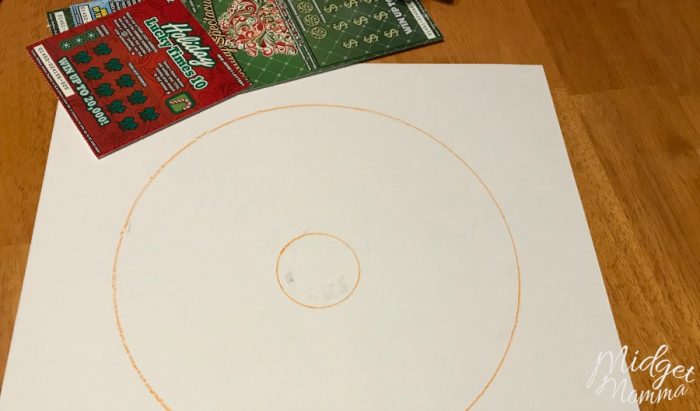 Use something that is circular and trace it to make a circle on the back of your cardstock and then a smaller one to make your ornament backing. Cut out your circle from the cardstock.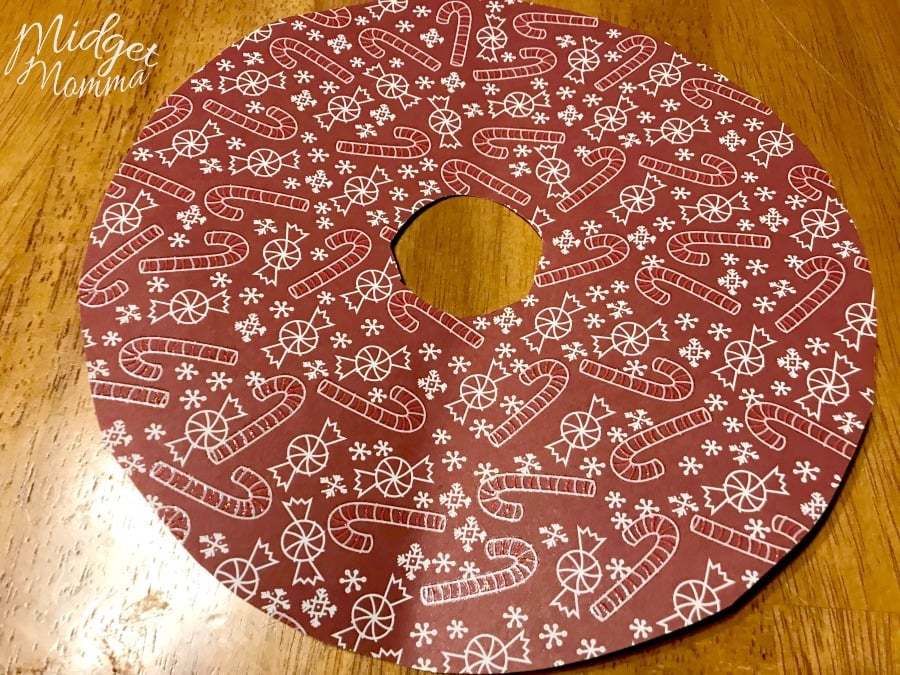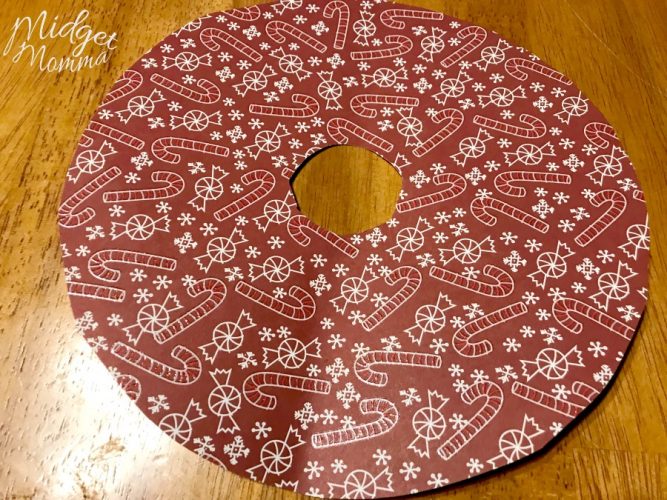 Then tape your lottery tickets around the circle.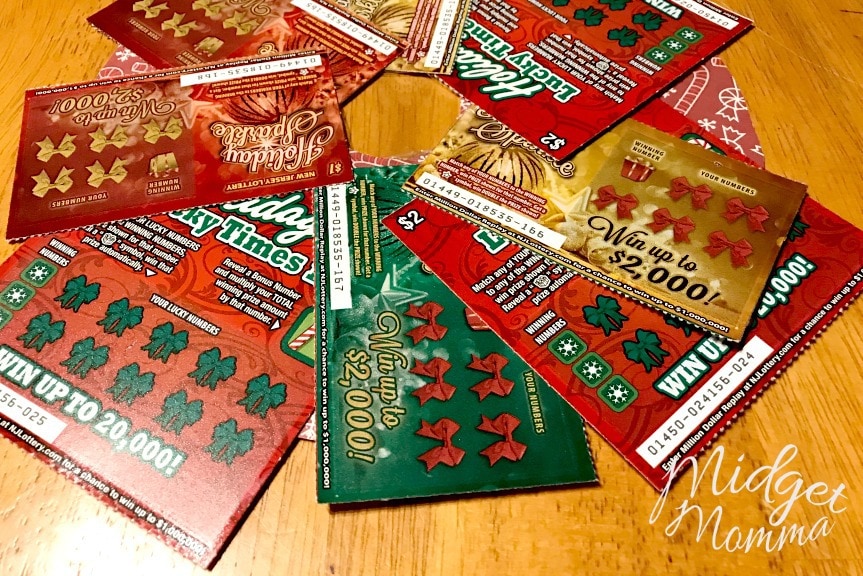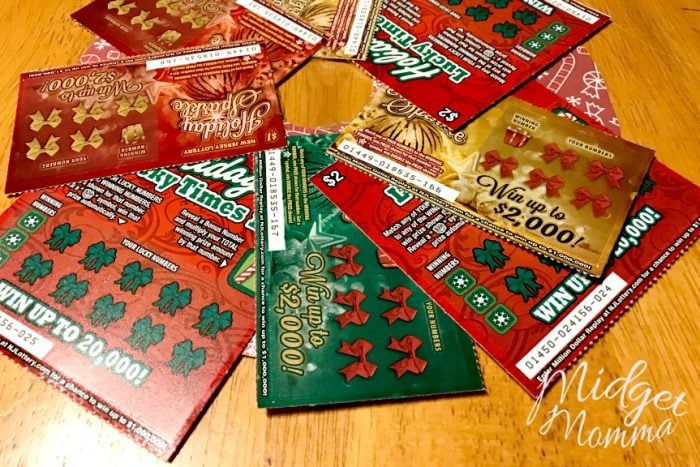 Using the holepunch punch a hole in the top. Thread ribbon thru the top and tie it so you have a loop to hang your ornament.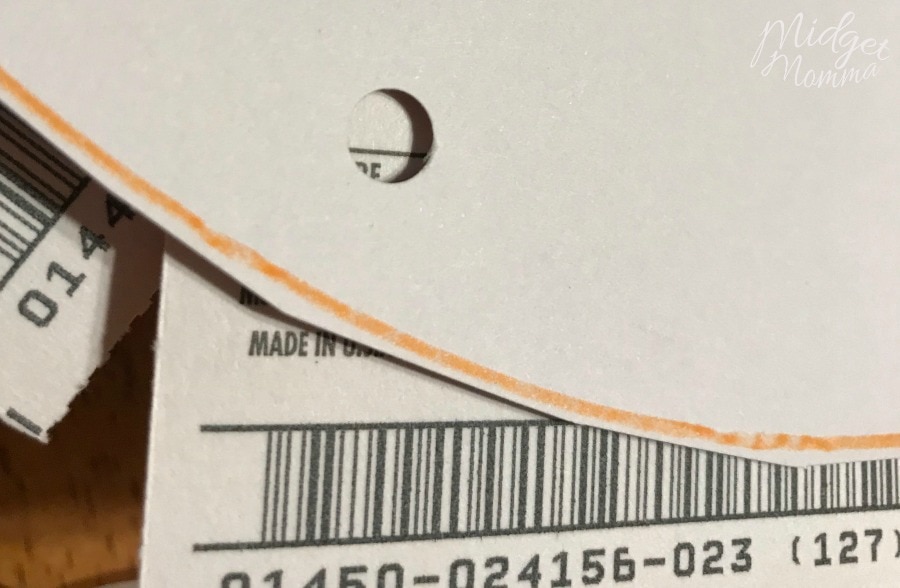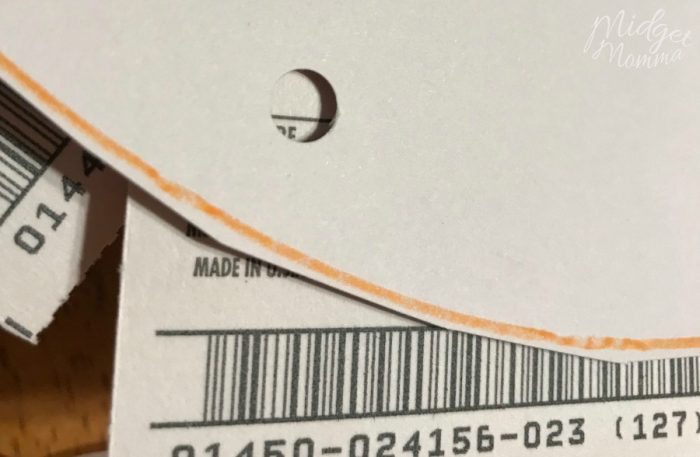 Then put a few tiny Christmas bows in the center.
Tada! That is it! It is super simple and the recipient gets to have fun scratching lottery tickets!
If you are looking for another Lottery Tickets Craft Idea check out this Lottery Ticket Wreath!
The New Jersey Lottery is introducing 4 new Holiday Instant Games ($1 Holiday Sparkle, $2 Holiday Luck Times 10, $5 Holiday Spectacular, and $10 $10,000 Bonus). These Holiday themed games are fun, festive, and appropriate for anybody to be given as a holiday gesture, stocking stuffer, or party favor. Instant games offer the wonder of a wrapped gift, the entertainment of a game experience and the potential for a large cash payout! No wrapping required so they are easy to give or send.
These Holiday Instant Games are easily accessible at any local Lottery retailer, like Wawa and anywhere else you grab your lottery tickets at!
Disclaimer: You must be 18 or older to buy a lottery ticket. The New Jersey Lottery reminds players, it's only a game…remember to play responsibly. If you or someone you know has a gambling problem, call 1800-GAMBLER®. For more information visit New Jersey Lottery
This post is sponsored by New Jersey Lottery. All opinions are 100% my own!