This craft is a quick and easy! This DIY Solar Eclipse Viewer that is perfect for viewing the Solar Eclipse on August 21st!
If you are like me then you totally missed out on buy the eclipse glasses. And now you have a bunch of sad kids. I was driving home from the rest of our drive home from Florida today when I realized I never got them for the kids! Eeek! The eclipse is Tomorrow!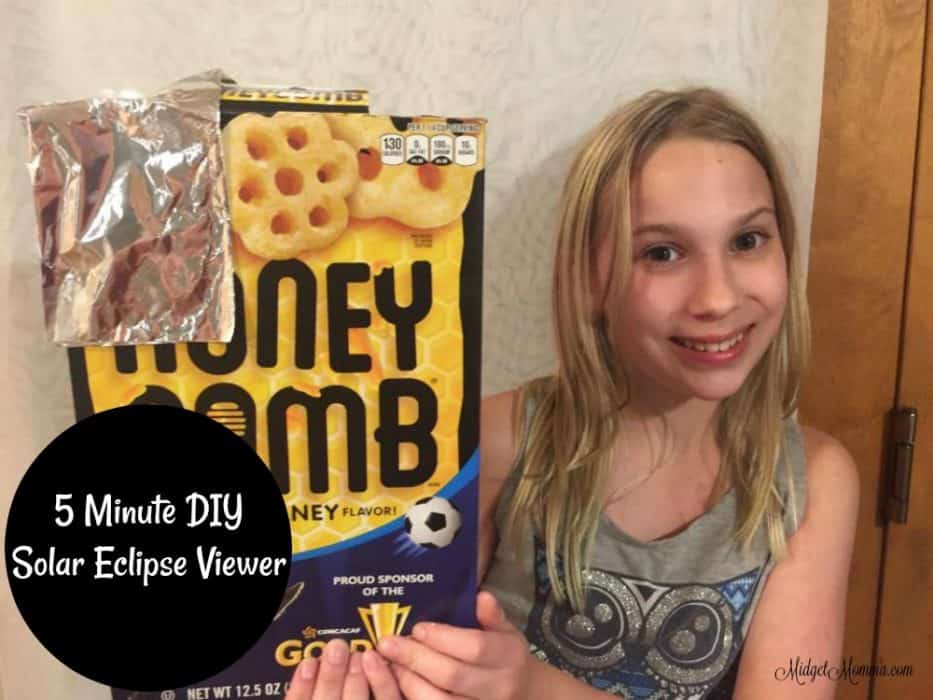 I quickly got McKenzie to join me in this to get it done so anyone else who is in the same spot as us can get them done in time too! This DIY Eclipse Viewer is easy to make and only takes 5 minutes!
DIY Solar Eclipse Viewer
Supplies for DIY Solar Eclipse Viewer!
Cereal Box
White paper
Tin Foil
Glue or Tape
DIY Solar Eclipse Viewer Directions Video:
If you are a homeschool family and you are looking for even more learning to do with this fun Solar Eclipse check out these awesome resources I found!
Solar Eclipse Printable worksheet packet
What Happens During An Eclipse? Astronomy Book ebook
We are super excited for the Solar Eclipse, even though we were slightly unprepared due to forgetting to order our special glasses from being on the road. However if you were unprepared just like us then you can make your own solar eclipse viewer and still have a TON of fun with the kiddos!