For one of my daughters homeschooling days we made use of her new Doc Mcstuffins duplos. We started our day with a fun block puzzle learning activity which helps kids learn shapes, colors and counting. Then I wanted to work on teaching her some pattern learning. Teaching patterns is a great way for your child to learn how to follow directions.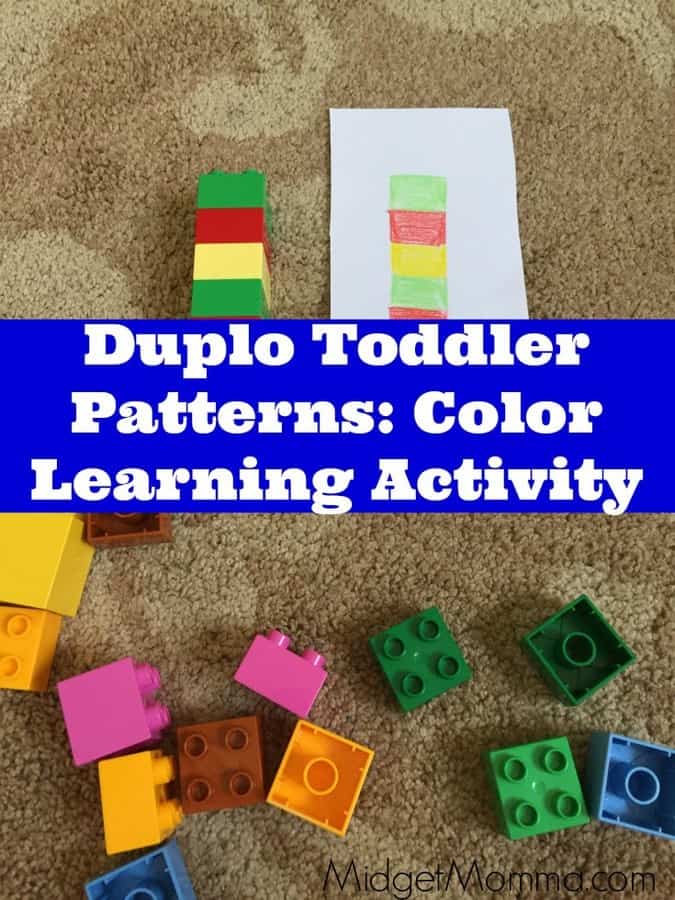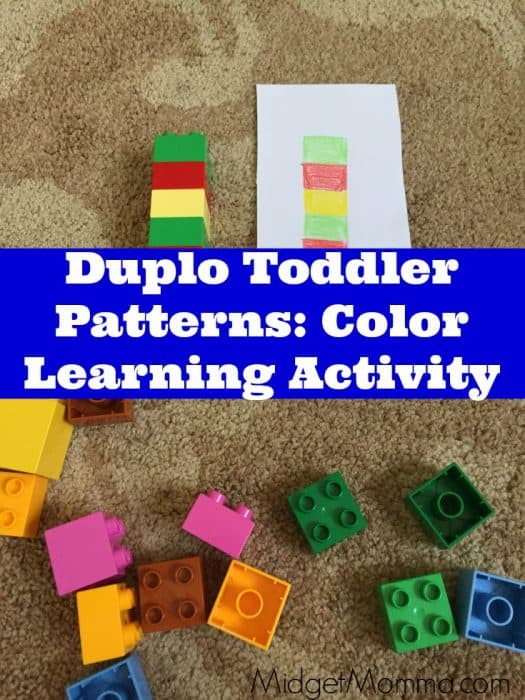 Like any three year old, my daughter has a hard time with following directions but this helps her. I wanted to make it fun since she is only 3 year olds and included colors and her favorite thing, blocks. At this age if you can teach a lesson with the toys your child has it will tendency to be more fun and the kids do not even realize they are learning. If you don't have any duplos you may us any kind of blocks you have but I was using what we had on hand.

Duplo Lego Patterns Color Learning Activity Supplies
Duplo blocks
White paper
Crayons
Duplo Lego Patterns Color Learning Activity Directions
On your white paper draw out different pattern in the shape of the blocks.
Make sure you change up the pattern for each piece of paper.
Lay out your duplos and give you child one picture of the pattern so they match the blocks to the picture.