Spend your weekend with these 9 frugal family activities. They're all free or low cost, and they'll give you some quality time with your loved ones!
Family fun shouldn't be something that causes you to consider mortgaging your home. It should, however, allow you the freedom to do what you would like to do as a family while not having to worry that the cost is going to set your budget back.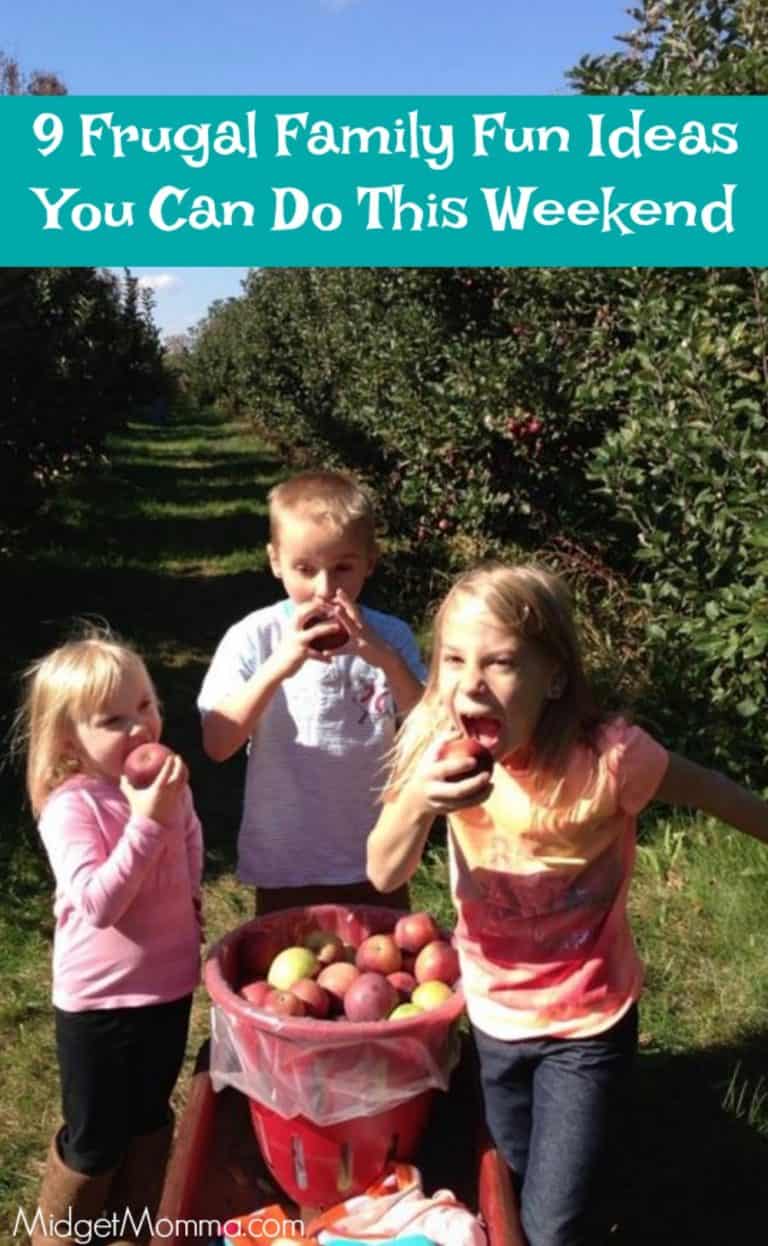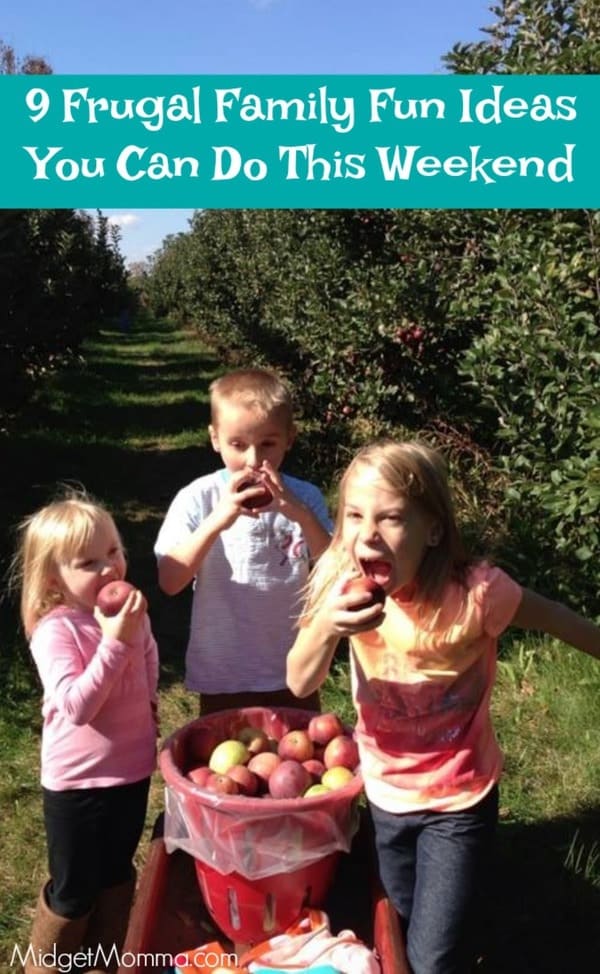 If you are looking for things to do with the kids on a budget check out these 9 Ways to Have Summer Fun on a Dime! Also don't miss the Barnes and Nobles Summer Reading program where kids can get FREE Books and the Kids bowl FREE Program – the kids can bowl for FREE all summer long! Kids can also skate for FREE Nationwide all summer long too!!
Frugal Family Fun Ideas You Can Do This Weekend
Build a back yard fort
When was the last time you built a fort? Okay, when was the last time you built an epic fort? Grab a few older sheets and/or blankets and head out to the back yard. Use the patio furniture, tree branches or whatever else you can find to build the most epic of epic backyard forts. Have a big back yard? Build two and have a water balloon war if the weather is nice.
Have a Netflix movie session
Netflix, popcorn, pizza and kid friendly drinks make for an awesome frugal family fun idea! Pile pillows and blankets on the floor, turn the lights out and veg out to your kids' favorite movies for a night!
Do karaoke night
Karaoke files are cheap to purchase online and YouTube is full of them. Hang some makeshift stage curtains and turn on the tunes! Let each person belt out their favorite tunes and make sure that you have at least one duet! You'll have a blast, the kids will too and your out of pocket cost? Absolutely nothing above what you already pay for net.
Go bowling
Bowling as a family is fairly budget friendly if you go on a weekday or during the afternoon on a weekend. Grab your bowling balls and rent out a lane or two for the afternoon. Want to make it even more fun? Have a little competition between kids vs. adults to see who can bowl the best game. Let the kids win. If you really want to save, kidsbowlfree.com offers free bowling games for kids during the summer at participating bowling alleys.
Go roller skating
Along the same lines as bowling, roller skating can be fun for both kids and adults even though it may have been years since those adults have skated. Pack the family up one Friday night or Saturday afternoon and head to the roller rink. The cost to get in will likely be just a few dollars each and you'll have the entire evening or afternoon to have fun. The best part? The kids will absolutely love watching Mom, Dad or both fall on their behinds because it has been years.
Go to a park
There are lots of parks that you can take the kiddos to and have them run around. If you do not know where a local park is then check out your local schools as many of them have parks that are open for the public when school is not in session.
Go to the library
The library is a great place to find books for the kids to read. You can have them pick books out to read this weekend and thru out the week too.
Fruit and Veggie picking
This is one of our favorites and at the end you end up with tasty fruits and veggies. Head on over here and look for a u-pick farm near you!
Cook a meal together
Have you been wanting to try a new meal? Find a new recipe to try out – we have over 600 recipes here and everyone can have fun trying something new and you can all partake in the fun!
Frugal family fun isn't hard to have. You only need to think outside of the video games, expensive movies, and iPhones. Put on your thinking cap and think about what you would have liked to do as a child. Chances are good that your kids will enjoy those same activities.