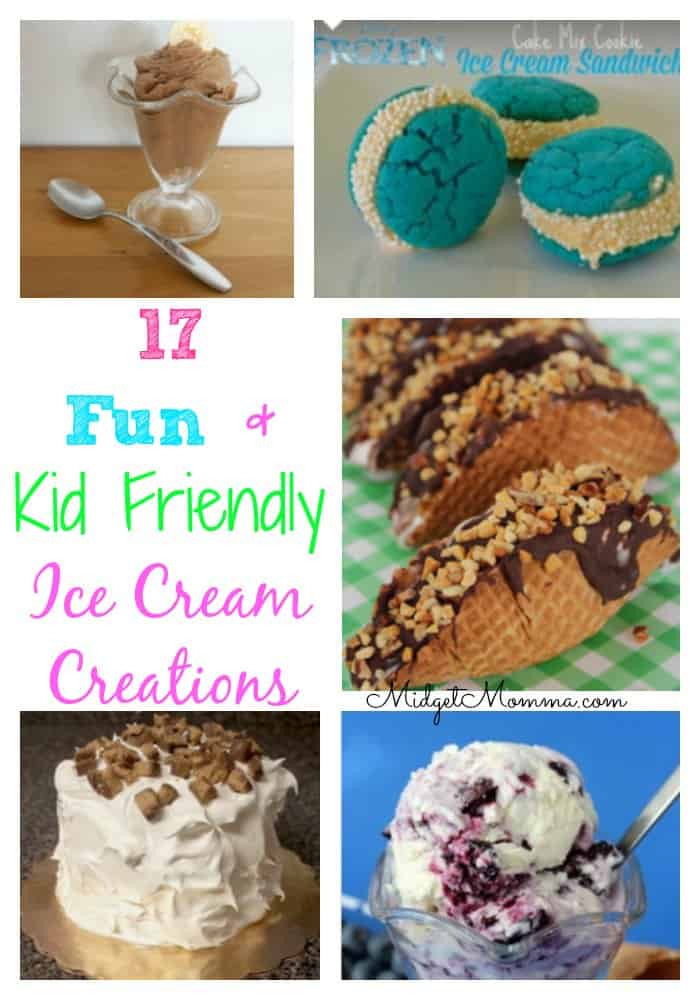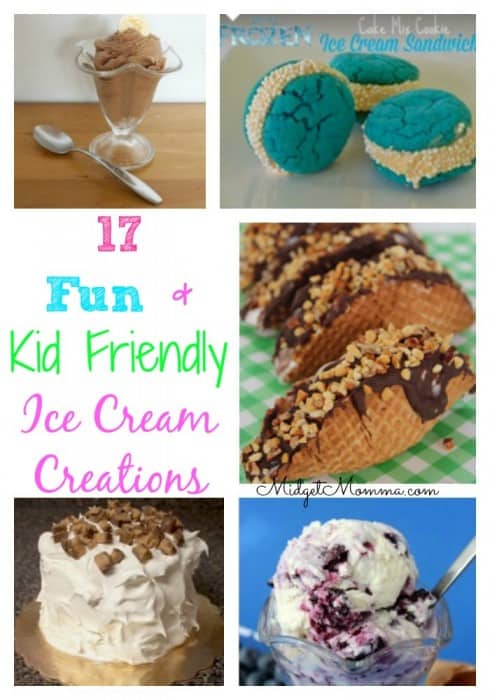 Fun and Kid Friendly Ice Cream Creations
It is summer time and let's all be honest it is hot, and some days are sticky and we all just want to complain about how hot we are 😉 Of course while we are all wanting to relax with the AC on the kids are asking for something to do that is not outside because it is hot, then one of the kids says they want to bake something and the thought of the oven being turned on makes you want to cry, ok so maybe that is just in my house but it seems to happen often. But of course as a Mom I need to come up with something that will make them happy and me happy with out heating up the house and so cool ice cream creations are a great alternative to baking, and they make a fabulous dessert for after dinner!
Check out this great collection of Ice Cream Creations that are fun and kid Friendly (and only 1 has you having to bake something but you can do that the night before after it has cooled down a bit and then have the kids enjoy making them the next day! )
Check out Ice Cream Creations For Summer Fun

by Lauren MidgetMomma at Foodie.com
Disclaimer: This post is sponsored by glam, all opinions are 100% my own.
Join the newsletter
Subscribe to get our latest recipes right in your inbox every time we post a new one!