Parenting can be difficult and you want to do everything you can to help your child grow into a confident adult. These tips will help your teenager develop the skills to feel more confident and successful in their day to day life.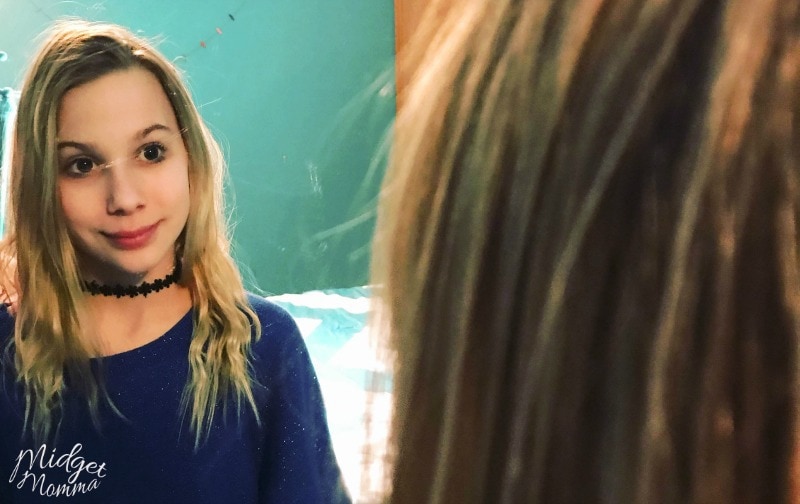 I can't actually believe I am about to say this, but I have a teenager. It really feels like it was not that long ago that she was an itty bitty baby. However now that I have to face the facts that she is a teen. I also know I have to be proactive in helping McKenzie with being confident because teenage self confidence is extremely important.
I have realized that helping your teen be confident is a bit harder than when they are younger. When they are younger, they believe everything Mom says. As a teen that changes due to them maturing so we have to work harder at helping teens be confident. There are so many things that have to be talked about, like underage drinking, and proper social media use that can cause teens to question who they are. Being confident can help them make better choices when it comes to peer pressure!
There are many events that can happen that can cause a struggle with teens being confident in themselves, so it is really important that as Moms we make sure we help them! It is important as moms that we help them make sure that they are a worthwhile person and that they have a healthy self esteem. There are lots of things we can do to help teens be confident and love themselves.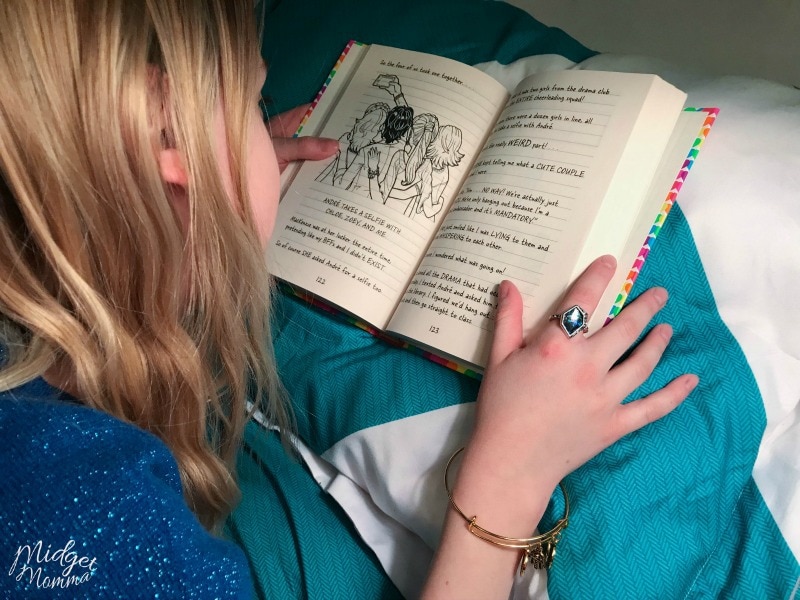 5 Ways to Help Your Teen Daughter Be Confident
Support them in their quest for interests
Interests come and go when they are teens. Sometimes it is because they out grew it, sometimes it is because they just don't like it anymore and sometimes it is because their peers think it is uncool.
There are also times where a teen might drop an interest because they are lacking self confidence. We are only a few weeks into this teenager thing and what was cool when McKenzie was 12 all of a sudden was no longer cool once she turned 13.
If your teen drops an activity for lack of self confidence then it is important to be there as a support system for them and help them. If your teen is stuck trying to find interests and activities they might enjoy giving them ideas and letting them explore them is a great way to give a teenager a boost in confidence.
Monitor and discuss their social media use
There are so many things that can be said to them on social media and so many things they can see on social media that will have them feeling less about themselves. I only allow McKenzie to have Musically and a private account but that doesn't mean she is not seeing what her friends are doing and saying.
I make sure that we monitor all of her use so that if something is said Tom or I are there to be in her corner. Aside from that it is important to explain to them, that what you see online is not always 100% true. People only like to put their best on social media, so while things look like someone's life is perfect, it doesn't mean they are not struggling to find out who they are just like she is.
Influences that can come from kids their age are also something that can hurt a teens self esteem when they see just a glimpse into life of someone else their age. Seeing perfection all around if they don't feel the same way about their life can be hard. It is important that we make sure that teens know how to be confident in who they are.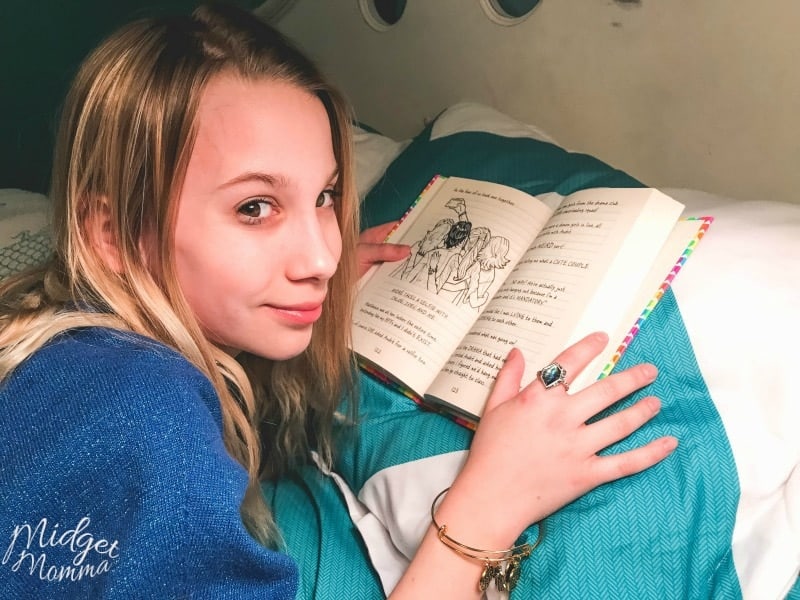 Allow them to explore their style
Finding their personal style is important in teens figuring out who they are and for being confident in who they are. It is what people see when they first look at them and it is important that they are able to portray their awesomeness in their style. This also means you might have to make a few trips to the store for some shopping trips, while they are exploring what they are comfortable wearing.
For a while before she hit the teen number, McKenzie loved experimenting with different hair colors. McKenzie biggest thing right now is jewelry. She is always looking for jewelry that fits her style.
Allow them to make mistakes
I know as moms we don't want our kids to make mistakes, but making mistakes and learning from them is a great way to help your teen be confident. When they make a mistake and learn from it, they learn that making a mistake is not the end of the world. They learn that the next time they make a mistake to look at it as a learning experience verses looking at it as a failure.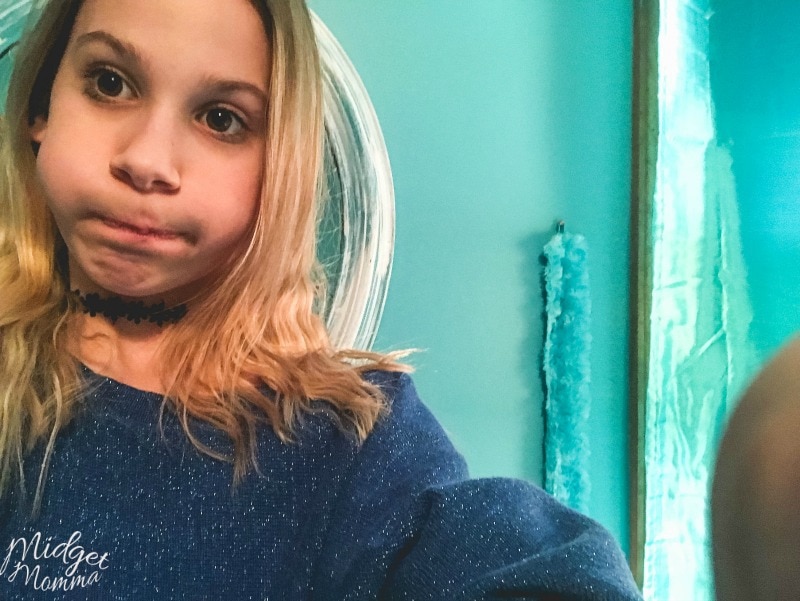 Praise and encourage them
Teenagers at times have a lot of self doubt. They doubt if they are making good choices in clothing, friends, school activities, interests and so much more.
Giving them extra praise when they are doing good gives them an extra boost that they will remember at times when they are struggling. Showing them they are doing well can really help your teen be confident.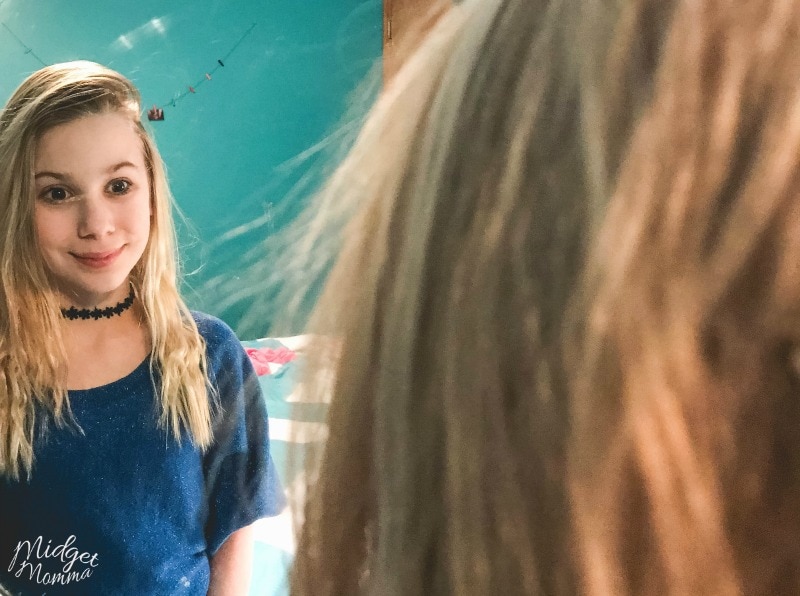 Having a teenager can be fun, it is fun as a mom to watch your kids grow. However there are struggles along the way and as Moms we can make a huge difference in how our kids feel about themselves. It is important for moms to help your teen be confident.
What are some ways you help your teenager feel more confident?