When blueberries come into season it is seriously one of my favorite times of the year. One of my favorite things to do with the kids is go blueberry picking, it is on my list of Cheap Summer fun to do with kids and we do it every year. Not only do we score blueberries on the cheap but we have a ton of fun as a family. We always are making Blueberry Breakfast Recipes after we go blueberry picking because we end up with an overflowing house of blueberries.
I can not complain though, the kids have become expert pickers over the years! Last year in the matter of an hour they picked over 40 pounds of blueberries! That was plenty of blueberries to make these Blueberry Breakfast Recipes and for us to freeze them so we could use them all year long!
These easy blueberry breakfast recipes are ones that my family loves, so I am excited to share them with you guys! These blueberry recipes are ones that are always on our menus when I am meal planning.
With a house full of people, it is important for me to have simple recipes that everyone will eat and recipes with blueberries are always a hit! I think that this list has the best blueberry recipes ever! I might be a little biased though, since they are all ones my kids love.
Blueberry Breakfast Recipes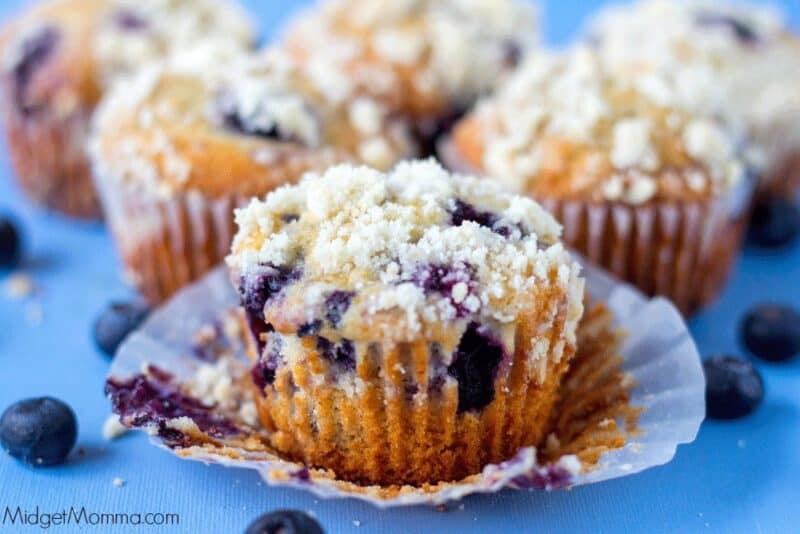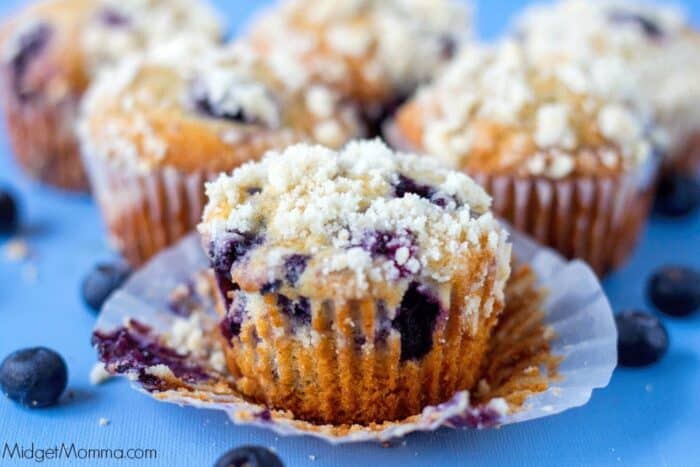 Blueberry Streusel Muffins Recipe
Nocook Overnight Blueberry Oatmeal
Greek Yogurt Blueberry Muffins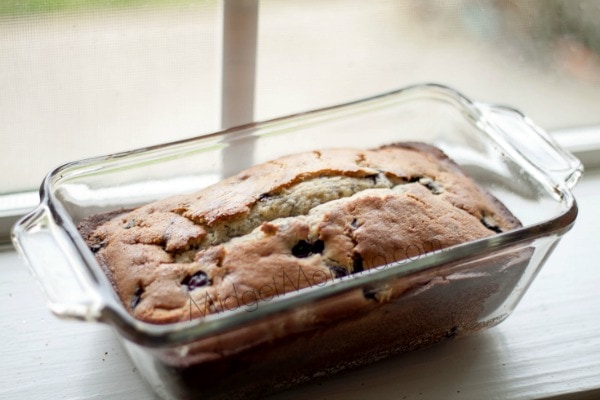 White Chocolate Blueberry Cheesecake Pancakes
Very Berry Muffins with Blueberries, Strawberries & Raspberries
If you are looking for an awesome pancake recipe that you can add blueberries to, check out this Homemade Pancake Mix Recipe. It is our favorite pancake recipe ever!
Looking for more breakfast Recipes? Check these out!
More Breakfast Recipes to try!
Join the newsletter
Subscribe to get our latest recipes right in your inbox every time we post a new one!