I find it is very important to get your kids into the kitchen and start teaching them how to cook. It is not just something I do with my daughter but my one-year-old son even loves to help. If you start them off at a young age they will learn that cooking doesn't have to be a chore it can be something fun. The other day we were in the kitchen making some blueberry muffins when my daughter said mommy can we have all the berries. I thought why not I have never had a mixed berry muffin but once you make the basic muffin mix you can choose whatever you would like to be that added flavor. You can do this with whatever blend of berries you can find in season or you can use frozen berries.
You will also want to try this Blueberry bread and this strawberry skillet bread if you are a fan of berries!
Makes 21 muffins
Very Berry Muffins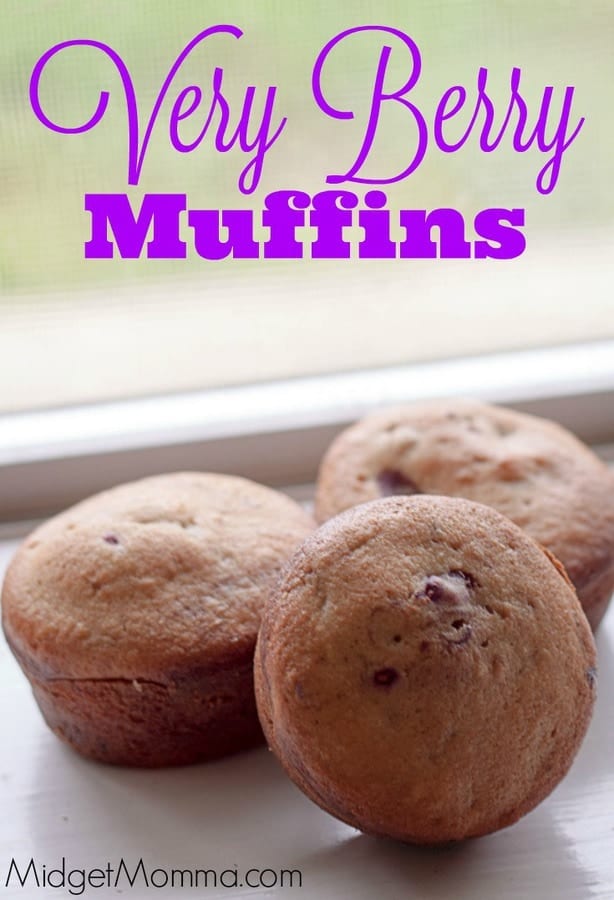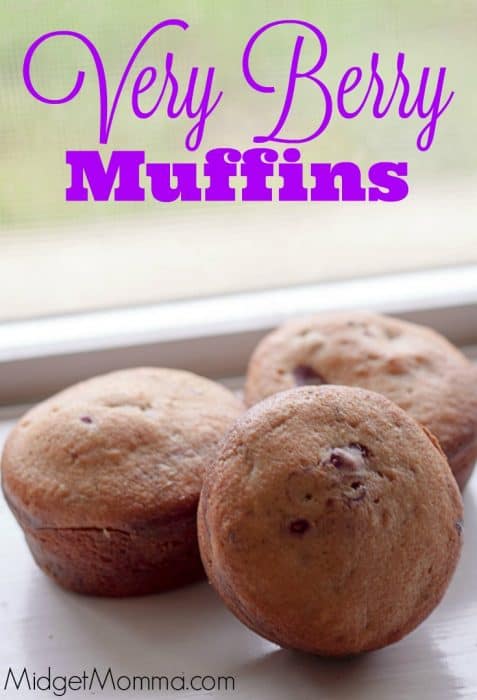 Very Berry Muffins Ingredients
1 cup white sugar
1/2 Cup Salted Butter
2 eggs
1 Tbsp Vanilla Extract
1 Cup Milk
2 cups All-purpose Flour
2 tsp Baking Powder
3/4 Cup Blueberries
3/4 Cup Raspberries
3/4 Cup Strawberries, Sliced
Very Berry Muffins Directions
Place cupcake liners into your muffin pan. Preheat your oven to 350 degrees.
In the bowl of a stand mixer, cream together the butter and sugar until light and fluffy.
Beat in the egg, vanilla, and butter until well combined.
Combine the flour and baking powder in a small bowl.
Add the flour mixture a little at a time to the butter mixture, alternating with the milk.
Fold in the berries.
Fill the pan 2/3 of the way fill.
Bake for 25- 30 minutes or until a toothpick comes out mostly clean when inserted into the middle.
Remove from the pan and let them cool on a cooling rack.
Store in an air-tight container.