We're here to help you find the perfect gift for your teen. From beauty to electronics, we have an excellent selection of ideas for holiday gifts for teens.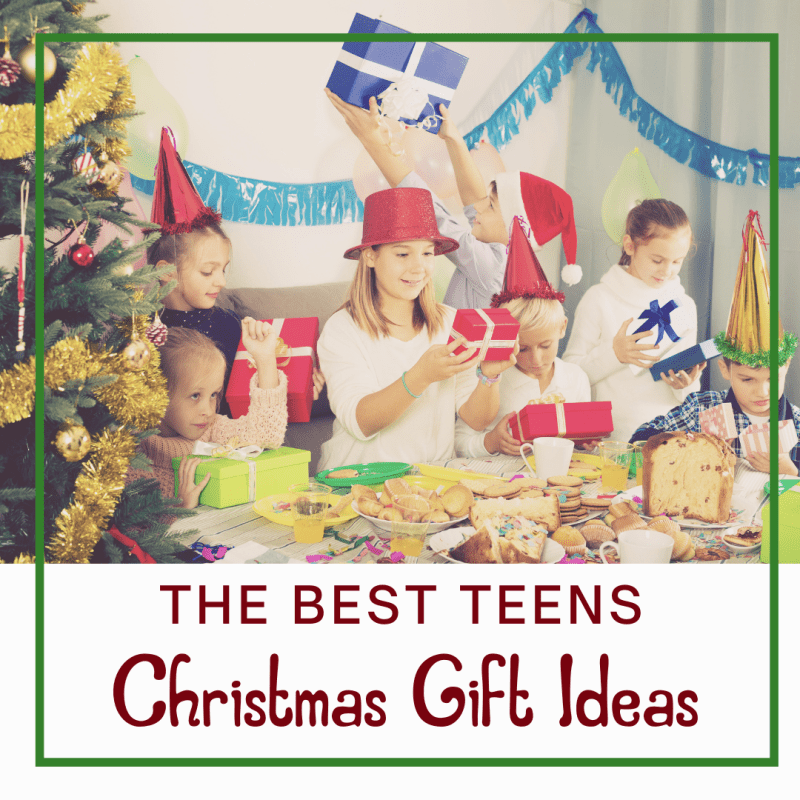 You love your teen, but you don't know what to get them for the holidays. Worry no more! Here's a list of the best gifts for teens this holiday season.
Holiday Gifts for Teens
Teens are notoriously hard to buy for. Ideas include gadgets, games, beauty, and more.
Lizard Skins DSP Controller Grip is compatible with PS4 controllers. The grip texture is optimized for the different touch-points of your fingers and the polymer feel is unlike any synthetic rubber. You'll wonder how you ever played without one.
Lizard Skins controller grips are available for Xbox One and Series X|S, Switch, Switch Joy-Con, PS4, PS5, and Switch Pro controllers.
Colors sonarpen- features pressure sensitivity, a natural painting feeling, and fully customizable stroke thickness, opacity, or both.
Paint anywhere- paint from the comfort of your own home or on the go!
Colors quest- a creative new game mode, where you spend a little time painting every day to progress and level up. Designed for BEGINNERS and Masters alike, you'll get to see how your painting skills improve day by day.
The colors gallery- colors live also features integration with the widely popular colors gallery to which the community has uploaded an astonishing 4 million paintings, each with a unique painting playback.
Painting playback- record or watch as a painting comes together from start to finish and learn how it was created.
The gift on everyone's wish list? This iconic set of makeup and skin-care favorites. Counter+ All Bright C Serum instantly boosts skin's radiance, and Counter+ Overnight Resurfacing Peel has a non-irritating AHA and beta hydroxy acid formula that refines your complexion while you sleep. 
You can rely on Countermatch Adaptive Moisture Lotion because it provides up to 24 hours of serious hydration, and Countertime Tripeptide Radiance Serum is designed to visibly increase skin's firmness and elasticity with daily use.
Rounding out this coveted lineup is our high-shine Beyond Gloss, scented with their responsibly sourced vanilla in universally flattering shade Magnolia Shimmer.
This sweet set is perfect for gifting loved ones and treating yourself.
Discover best-selling Beyond Gloss in four all-new covetable shades: Truffle Shimmer, Cinnamon Shimmer, Ginger Shimmer, and Rosy Shimmer, in mini, take-anywhere sizes.
Toss in handbags, gym bags, or travel bags all season long. With high-impact, non-sticky shine and a responsibly sourced organic vanilla scent, they'll give you plenty to smile about.
9 portable games that encourage exploration, creativity, and experiences you'll want to share with friends
RGB LED magnetic game pieces that feel like a game from the future
Action, Strategy, Puzzle, and Party games ready to play with instructions in the box
These dual-chamber water bottles with snack storage are perfect for active kids! Whether they are into hiking, skateboarding, biking, or you are road tripping, these are a great gift for boys!
It holds 20 ounces of liquid on one side & then you can flip it for 7 ounces of snacks.
These pen tablets make it easy to write, sketch, draw digitally with a simple natural pen experience.
Users just connect the USB cable to their Mac, PC, or Chromebook and download and install the driver and they're ready to go. The pen tablet is also compatible with many educational and creative apps.
Experience top-tier virtual reality with the superior tracking, comfort, and visual clarity of the HP Reverb G2.
Ultra-sharp visuals with mura-free, 2160 x 2160 LCD panels per eye, and full RGB stripe.
Industry-leading lenses designed by Valve.
High-quality audio experience with industry-leading Valve speakers, sit off the ear by 10mm, for a more comfortable fit.
Always have a mask handy with the hand band! This washable mask is made of 3 layers of combed cotton & breathable.
Its unique design allows it to be converted to a wristband to carry until you need it. The folding system helps protect the mask's integrity.
The 2020 Game is a new, unique card game that captures the unforgettable and historic year of 2020.
A cross between Cards Against Humanity and UNO, the cards feature events from the pandemic, pop culture, politics, and everything in between; all things that happened in 2020.
The 2020 Game is perfect for a game night with friends or family and serves as a time capsule of sorts – a way to remember those "unprecedented times.
The EPOS H3 Hybrid gaming headset provides wired connectivity with USB/console cables and simultaneous Bluetooth® connectivity.
An adjustable headband and angled ear cups provide an ergonomic fit and long-wearing comfort while a lift-to-mute, detachable boom arm microphone provides crisp intelligible game chat.