Homemade Chicken Nuggets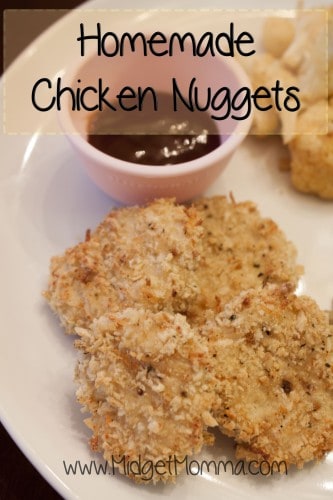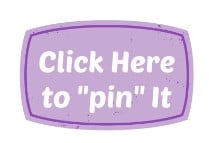 Crunchy crispy chicken nuggets with out any mystery meat or deep fat fried…. NO WAY its not possible! Oh yes it is!! This are the crispest chicken nuggets I have ever had! I made them to get my daughter to get her to eat some meal but I fell in love with them as much as she did! If you are looking to freeze them you just need to follow all the way to the point you are going to bake them and than place them on a sheet tray and freeze for 30 minutes. Transfer to a ziplock bag, seal and freeze for up to 4 months.
Homemade Chicken Nuggets Ingredients
1 pound skinless chicken breasts, chopped
1/2 cup mashed potatoes
1/2 teaspoon garlic powder
1/4 teaspoon pepper
1/2 teaspoon salt
1/4 teaspoon onion powder
1 cup panko bread crumbs
2 tablespoon grated Parmesan cheese
Cooking spray
Homemade Chicken Nuggets Instructions
Preheat the oven to 375F. Place the chicken, mashed potatoes, garlic powder, pepper, sale and onion powder in a food processor and pulse until smooth and combined. In a bowl combine the bread crumbs and Parmesan. Moisten your hands with water and roll 1 tablespoon of the chicken mixture between your palms. Press the nugget into the bread crumb mixture to coat and flatten into a nugget shape. Transfer to a lightly greased cooling rack on a baking sheet. Lightly spray the nuggets with cooking spray. Bake for 20 minutes, For the last few minutes you can turn on the broiler to get them extra crispy.
Join the newsletter
Subscribe to get our latest recipes right in your inbox every time we post a new one!