Making homemade Pedialyte is super easy! If you are dealing with moderate dehydration in both kids and adults this homemade pedialyte recipe is perfect!
There is no need to run to the store, as you most likely have every ingredient you will need in your pantry already. Plus homemade Pedialyte is so much cheaper then the store bought bottles!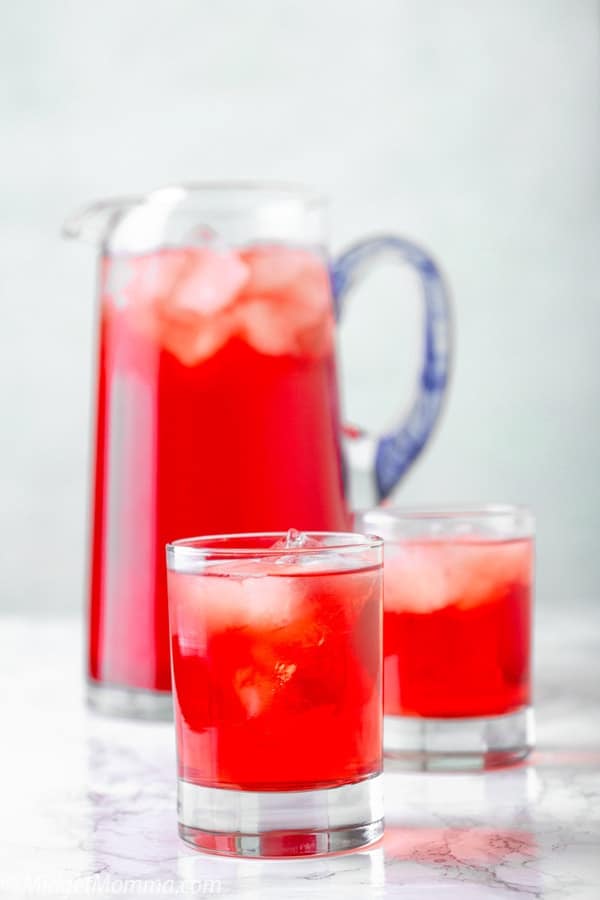 Homemade Pedialyte
This pedialyte recipe is doctor approved, in fact my doctor is the one who gave it to me for my kids. I was going to buy them pedialyte and they told me how simple it is to make at home and how much cheaper it is as well.
Note: it is not recommended for children under 1 year of age. Of course with all things that deal with sickness, be sure to ask your doctor first before giving it to your child.
Looking for more Homemade Pedialyte recipes? Check these out!

What is Pedialyte Good for?
Homemade Pedialyte is used to replace fluids and minerals including sodium and potassium that are lost due to diarrhea and vomiting. It is helpful in keeping the body hydrated since having the right amount of fluids and minerals is important for the body to function normally.
When your little ones are sick it is very important keep them well hydrated. If you have a child or adult who is dealing with dehydration from being sick this is the perfect solution to helping them. Store bought Pedialyte is expensive plus it doesn't taste good. My kids hated it when they had to drink it, and so I went to my doctor to find out if there was a different solution to helping them stay hydrated when they were sick.
This is the exact recipe they gave me and my kids don't complain about having to drink it. Since my doctor gave me this recipe years ago, I have not bought it at the store and only make pedialyte at home for my kids.
The main part of a pedialyte drink is the salt to help restore electrolytes. Drinking water will help with staying hydrated but there aren't any electrolytes it it to help combat dehydration.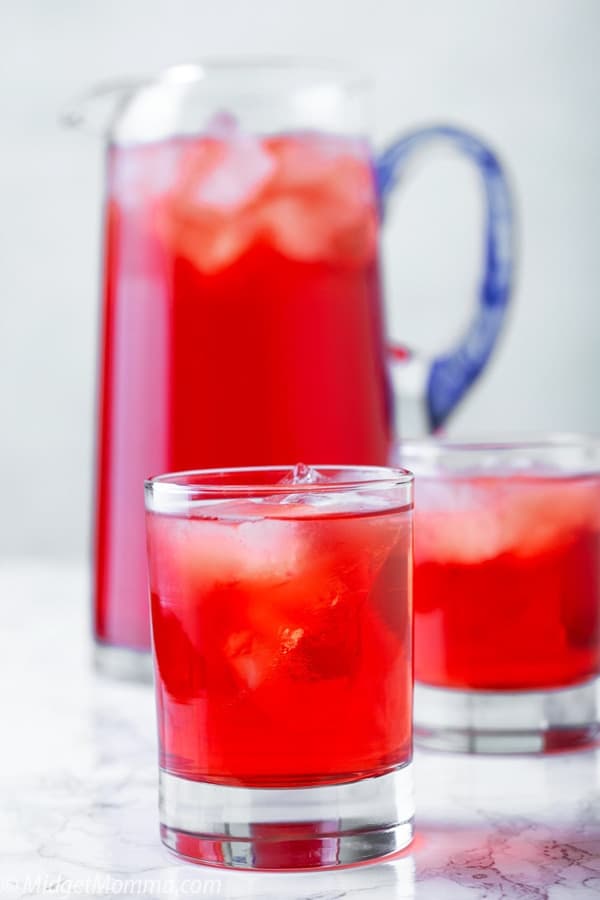 How to use homemade pedialyte
Use homemade pedialyte in the same way that you do the store bought pedialyte.
It is important not to give it to anyone until they haven't throw up in two hour. Make sure when the person who needs the rehydration is drinking it, they just sip it.
When you are serving homemade pedialyte you do not need to add ice to it, you can however if you want to. My kids prefer to drink it with ice in it so it is nice and cold.
How Much Homemade Pedialyte Should I Use?
When you are needing to stay hydrated or keep a child hydrated when they are sick it is important to stay hydrated. To maintain proper hydration a person may need 32 to 64 fl oz of homemade Pedialyte.
How to store homemade Pedialyte
After making homemade pedialyte store it in the fridge in a pitcher for up to 3 days. Use as needed.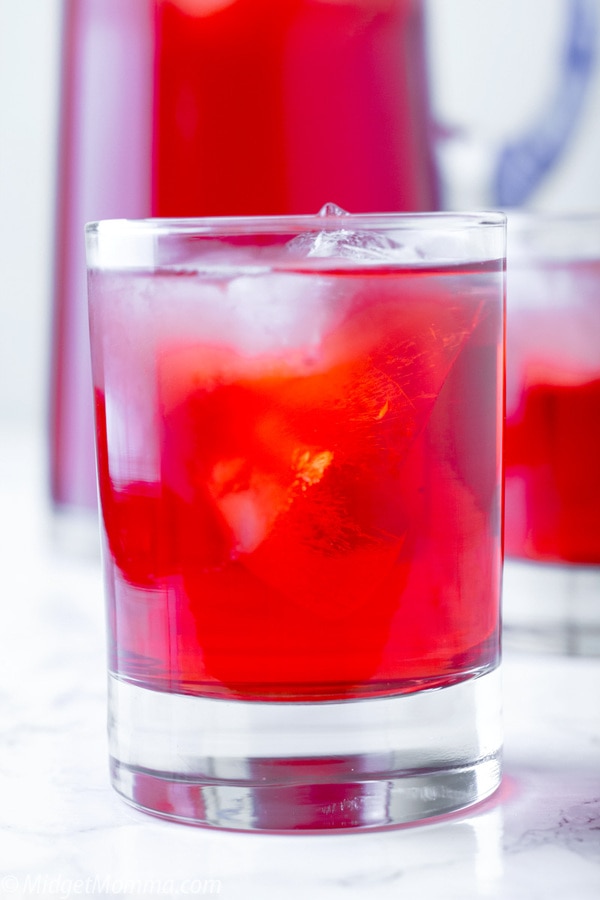 Homemade Pedialyte Recipe Ingredients
hot water
cold water
salt
sugar
Jello mix powder, any flavor (Optional but it makes it taste sooo much better and we used Cherry Jell-O mix for this one!)
How to make Homemade Pedialyte
In a large pitcher mix salt, sugar and Jello powder.
Then add in the hot Water and stir until the sugar is dissolved.
Pour in the 3 1/2 cups of water and serve right away or store in the fridge.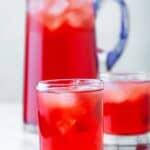 Homemade Pedialyte Recipe
How to make Homemade Pedialyte
Pin Recipe
Print Recipe
Ingredients
Instructions
In a large pitcher mix salt, sugar and Jello.

Then add in the hot Water and stir until the sugar is dissolved.

Pour in the 3 1/2 cups of water and serve right away or store in the fridge.
Nutrition
Calories:
124
kcal
|
Carbohydrates:
33
g
|
Protein:
1
g
|
Sodium:
1248
mg
|
Sugar:
30
g
|
Calcium:
26
mg
8 Weight Watchers SmartPoints
More information for Moms: 
Join the newsletter
Subscribe to get our latest content by email.