You are going to LOVE These tips on Saving money on school supplies! When it comes to buying school supplies, it can become expensive. This is true when your child wants to have a new backpack and all the other school related stuff. There are ways that you can cut your cost of school supplies by utilizing these simple tips. It doesn't take much to save money on school supplies, you just need to know where to find the savings!
With these tips on saving money on school supplies, you will be able to save $100 or more each year – and if you have more then one kiddo you will save even more 🙂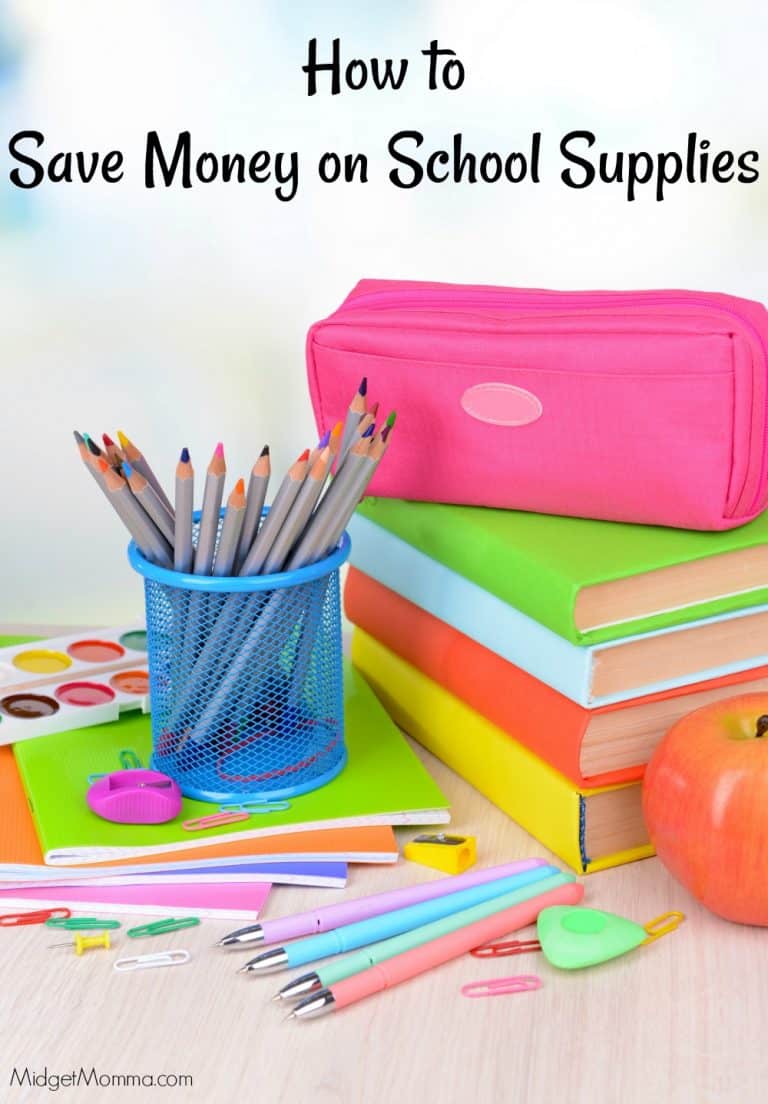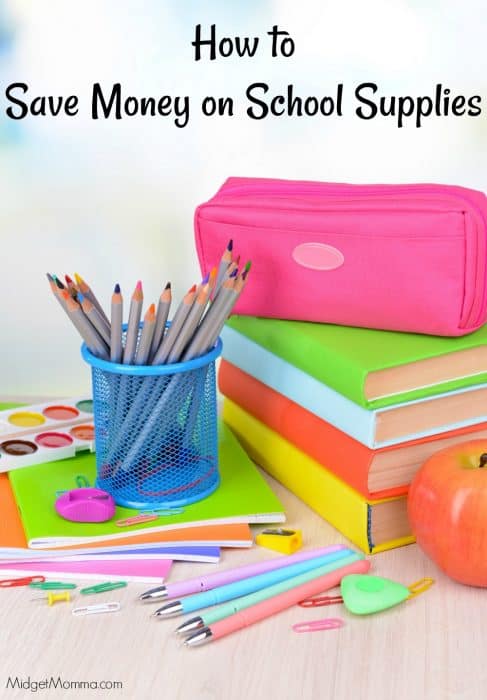 How to Save Money on School Supplies
1. Utilize Coupons– Many manufacturers offer coupons on certain stationary products in order to get you to try their products. These coupons often amount to big savings, especially when the coupon is of high value. Manufacturers often offer coupons for one and two dollars off, and sometimes they also offer buy one, get one free, which can help you to save even more. This type of coupon can come in handy when it is a high priced item or something that you will need for more than one student.
2. Reuse Old Supplies- A great way to save money on school supplies is to re-use supplies left over from last year. Sometimes a backpack can be switched between siblings, if it is still in good condition. Other school supplies that you may have on hand is lined or blank paper, and quite possibly, pencils.
3. Buy after Labor Day– A rule of thumb is to wait until after Labor Day to buy school supplies. Although there might not be much of a selection left for a themed backpack for example, you will be able to reap in the savings, as most stores will offer huge discounts on school supplies in order to reduce the amount of stock.
4. Watch Weekly Flyers– Watch the weekly flyers for specials on school supplies. This will help you to save some money. Big box stores stationery stores usually will promote school supplies just before the start of the school year. You can also check out the dollar store for items such as tape, pencils, pencil case, and even small binders.
5. Keep an on out online for deals. Many times during the summer we will see Amazon have AWESOME Deals on school supplies like pens, pencils and more before the back to school shopping season even starts!
These are just a few ways to save some money on the cost of school supplies. Keep your eyes open for the best savings. Remember that during the first week of school, children need very little in the way of supplies. Teachers will often tell them during the first week of school about any specific supplies that they need.
Make sure you also check out my Back To School Deals section – every time I find a deal for back to school it goes there and each week there is a round up of the back to school deals posted as well!
Everyday for the month of October we are sharing a different way to save money. Each of these ways can help you save over $100 each per year! See the rest of the 31 Ways to Save $100 or More Per Year posts here. Using these ways to, you can save $100 in 31 different ways and you have a savings of $3100.00 in a year (if not more!)!