I think the beach is just something that is engraved in my DNA. I can still remember going to the beach with my grandmother. I have passed the love of the beach to my kids which means we love all things beachy as often as we can have them. My daughter even calls it her beach every time we go, and I love it. I wanted to be able to keep that first time my kids were able to wiggle their little toes in the sand forever.
I made sure to save the sand for the beach they first went to just to be able to do this. If you do not have a beach near by that you can go and grab sand from, you can actually buy beach sand on Amazon here.
Kids Foot Prints In The Sand Keepsake Craft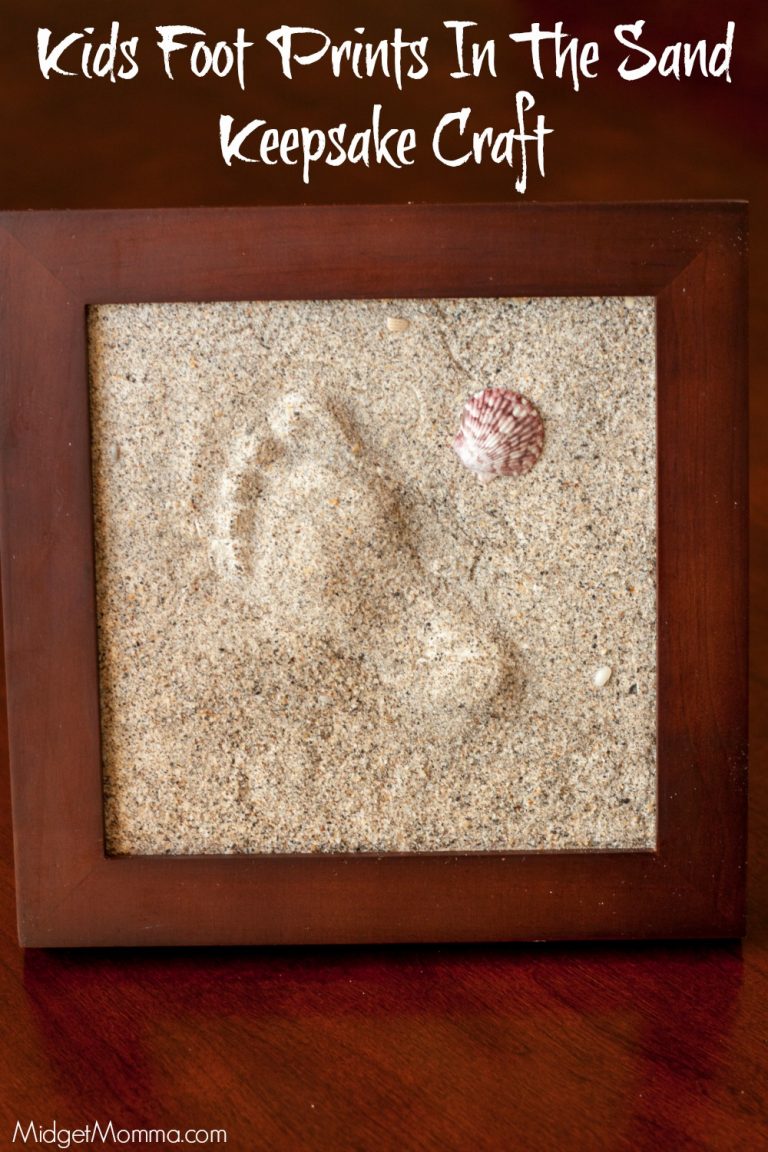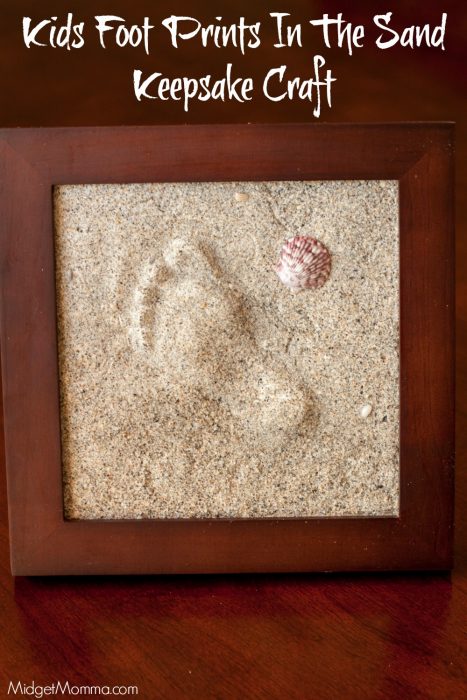 Kids Foot Prints In The Sand Keepsake Craft  Supplies
A sheet, news paper or plastic tablecloth
A photo frame big enough to fit the number of prints you wish to use
Sand
Plaster of Paris
Cardboard to use to smooth the sand
Painters tape
Spray on sealer
Glue gun
Sea shells for decoration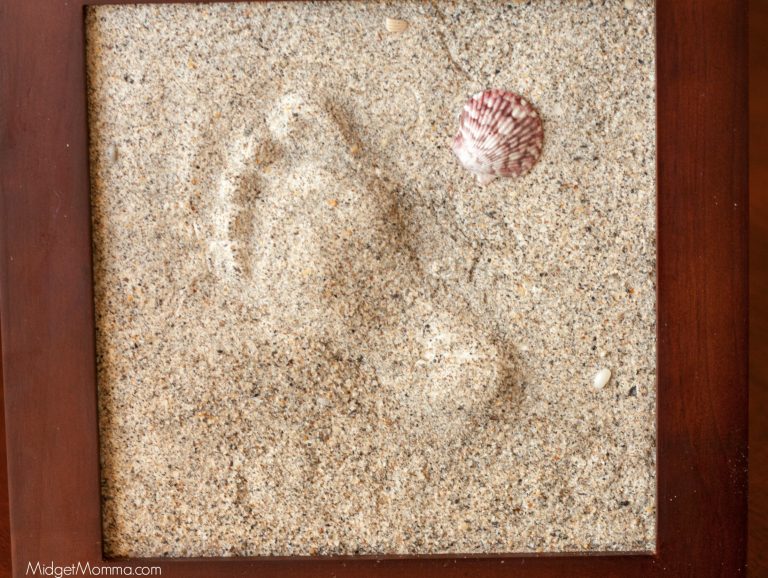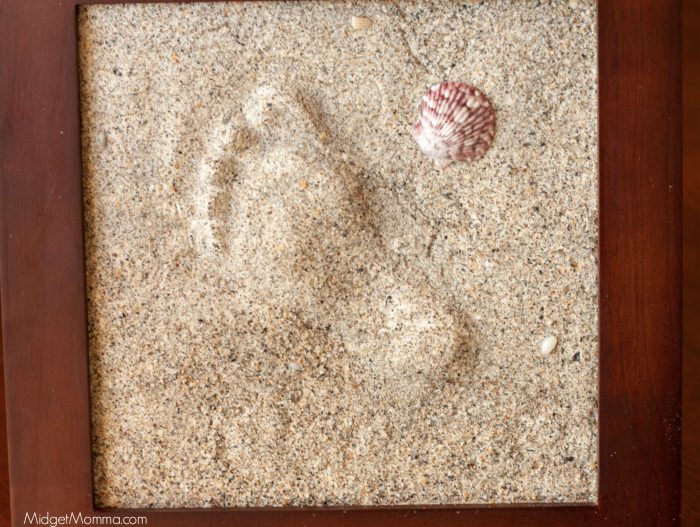 Kids Foot Prints In The Sand Keepsake Craft  Directions
Lay your sheet, news paper or plastic tablecloth on your work surface to protect it. Take your frame apart and discard the piece of glass.
Place the cardboard backing over the front of the frame and flip it over face down. Pour your sand down in the frame, just to the point you will still be able to fit the back in.
Smooth the surface of the sand with your piece of cardboard, making sure its level. Press your child's foot prints into the sand carefully.
Mix your plaster of Paris per the directions. Carefully, slowly pour the mixture into the frame. Using your cardboard to gently spread out the plaster, making sure you don't press hard.
Let your plaster set for five hours. Once the plaster is set you can pick the frame up and dust of the extra sand. Let your plaster set for and additional 2 hours face up to make sure its dry.
With a glue gun to attach some tiny shells around the picture. Cover the frame with the painters tape make sure the sealer doesn't get on the frame. Spray with the sealer and let dry. Place the backing back on the frame.
Join the newsletter
Subscribe to get our latest recipes right in your inbox every time we post a new one!