Summer time is here which means lighting up the grill and having AMAZING meals. Plus a perk to grilling is there tends to be a lot less dishes to clean up! Who can say no to less clean up? I know I can't! These 10 Tips to Grill like a Pro, will make you have amazing meals cooked on the grill and everyone will think you are a pro!
When you are grilling you do not have to have a fancy smancy grill, you just need one that heats well so make sure whichever grill you get isn't made with flimsy metal. There are a lot of different styles of grills but I personally prefer a grill with 2 racks so I can also use the top rack to cook things like corn or heat rolls while I am grilling my other items.
Here are a few of our favorite grilling recipes:
Grilled Salmon with Avocado Salsa
Grilled Steak with Blue cheese butter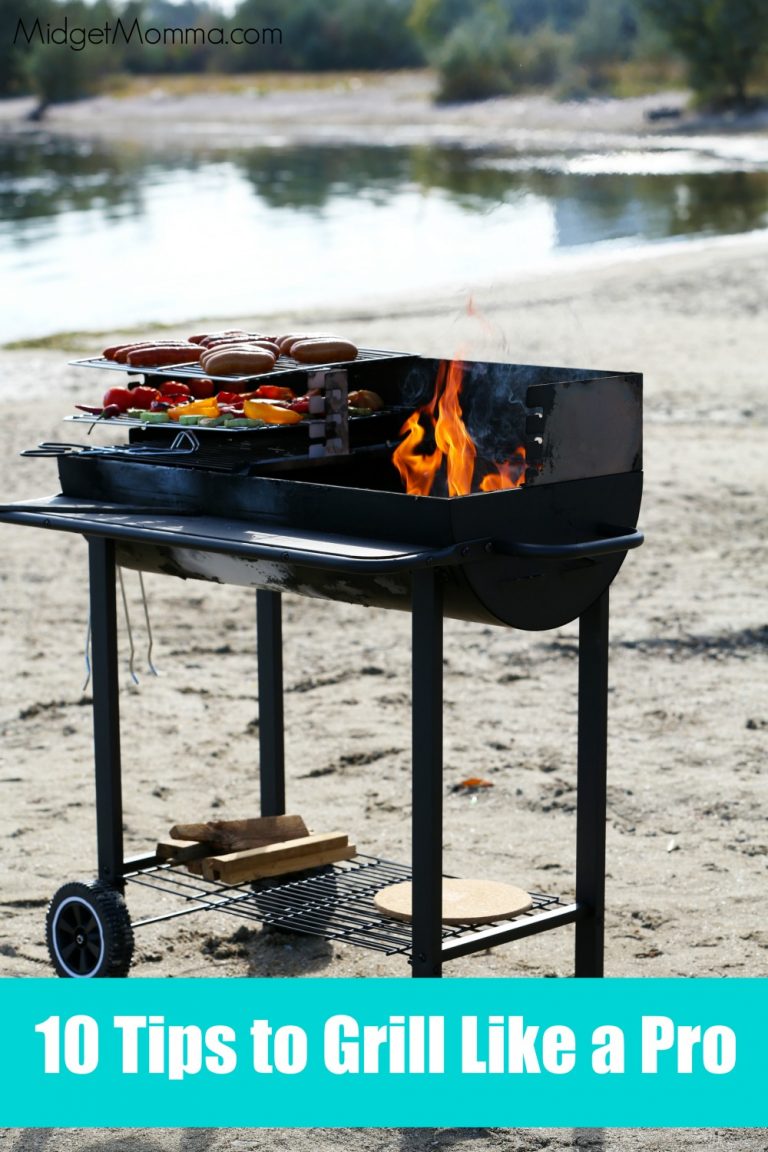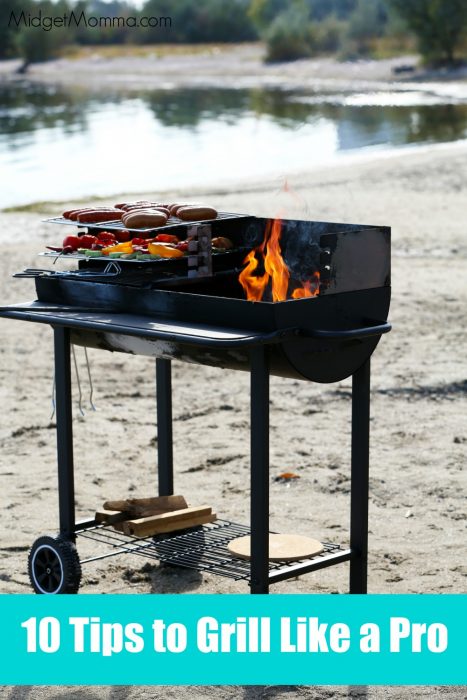 10 Tips to Grill like a Pro
1. Always preheat your grill fully for best results. This can take up to 15 minutes.
2. Charcoal grilling provides great flavor, but gas is easier for even cooking.
3.Avoid sugary marinades (teriyaki, barbecue sauce) on meats you are going to grill. Add these sauces near the end of the grilling process to avoid sticking to the grill.
4. If you don't have a grill brush, crumple up a ball of aluminum foil and with tongs, scrape the foil on your grill.
5. To grill ribs, you can boil them for an hour first, marinate and then grill at medium-high heat for 15 minutes. You can also choose to grill them completely on the grill at a very low temperature for several hours.
6. Many recommend continuous flipping of meats while grilling. This can actually dry out meats, so avoid flipping over and over.
7. Use indirect heat on chicken pieces with bones. Otherwise, they are more likely to burn.
8. Cooking with wooden skewers? Soak them in water for about 30 minutes before grilling.
9. Put a light coating of olive oil on vegetables you're going to grill. This will help keep them moist and bring out flavor.
10. When you're done grilling, leave your barbecue on high with the lid closed for about 10 minutes. Once it cools slightly, scrape it with a brush.