This Flag Hand Print Craft is so much fun for the kids! It is a great way to have a keepsake of the kiddos hands from when they are young.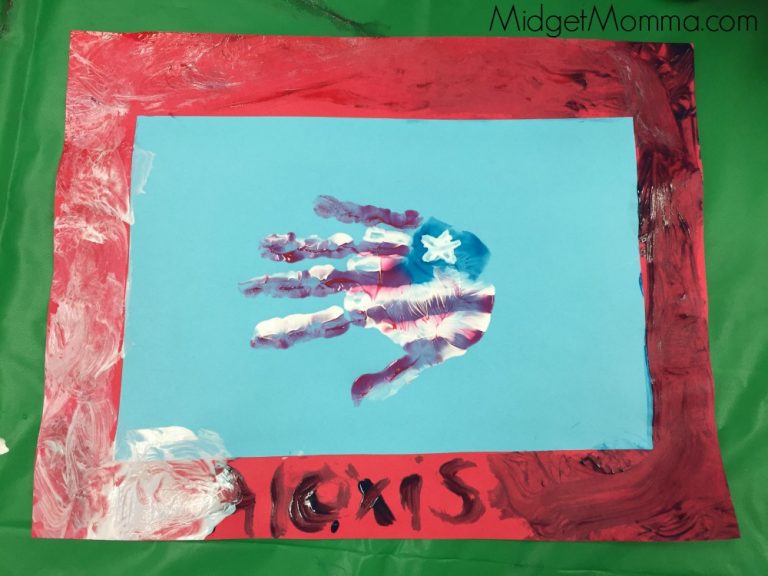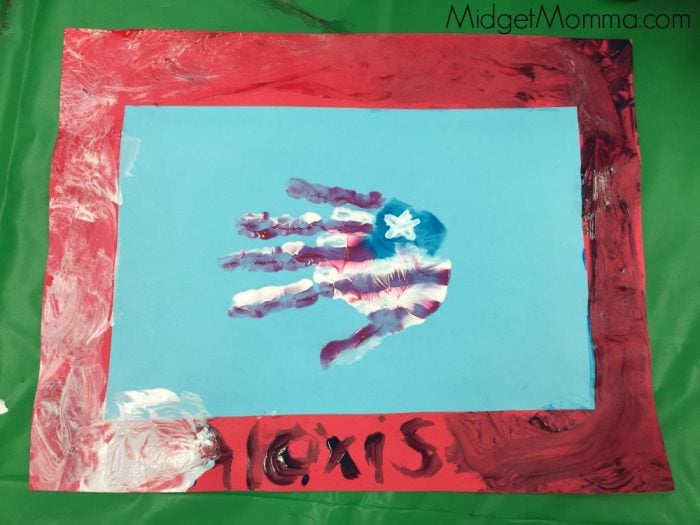 Flag Handprint Craft
My daughter has been very curious to learn about our country ever since the presidential election. The election was a very important thing in our house so she saw it as an opportunity to learn. One thing that is important to learn about when you're learning about the United States of America it's all about our flag. So one day we just said a homeschooling listen all about our flag and how it was designed. Since it was for a four-year-old we wanted to make sure it was Full of fun activities.
My daughter loves any activities that involve pain especially when she can get her hands dirty. Whenever you are painting your children's hands I strongly recommend having baby wet ones nearby to remove their paint from their hands.
You will want to use non toxic paint, like the set here (that comes with all the colors you will need) so you have paint that is safe for the kids. Plus it is a good idea to grab these cheap craft aprons for the kids so they don't get paint all over their clothing.
If you are looking for more Red, white and Blue crafts, I LOVE this 4th of july flower pot craft, this Patriotic Felt Wall Hanging Craft and this DIY Wooden Crate flag craft. If you are looking for some festive 4th of July decorations, this Red, white and blue fabric pendant, is awesome!
Flag Hand Print Craft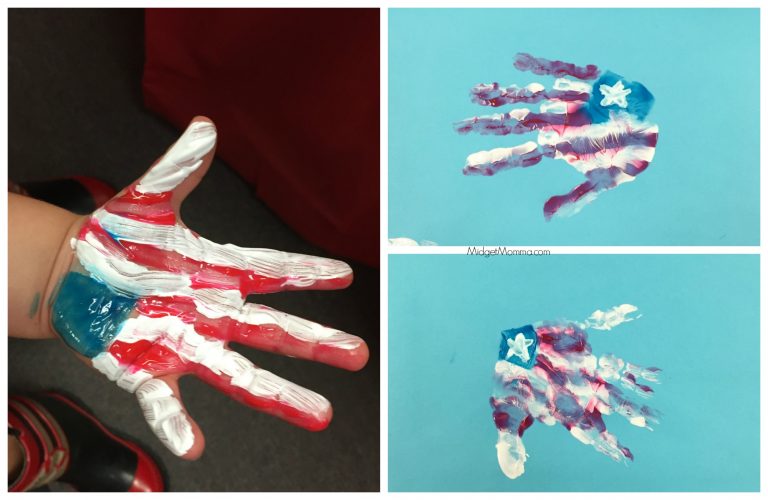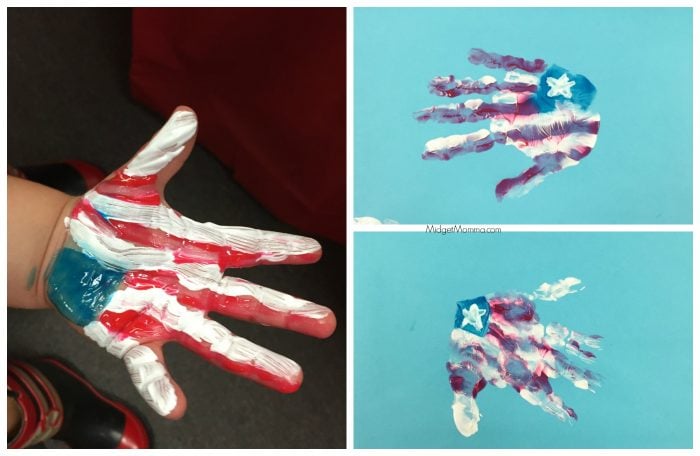 Flag Hand Print Craft Supplies
Red and blue construction paper
Red, white and blue child safe paint
Paint brush
Scissors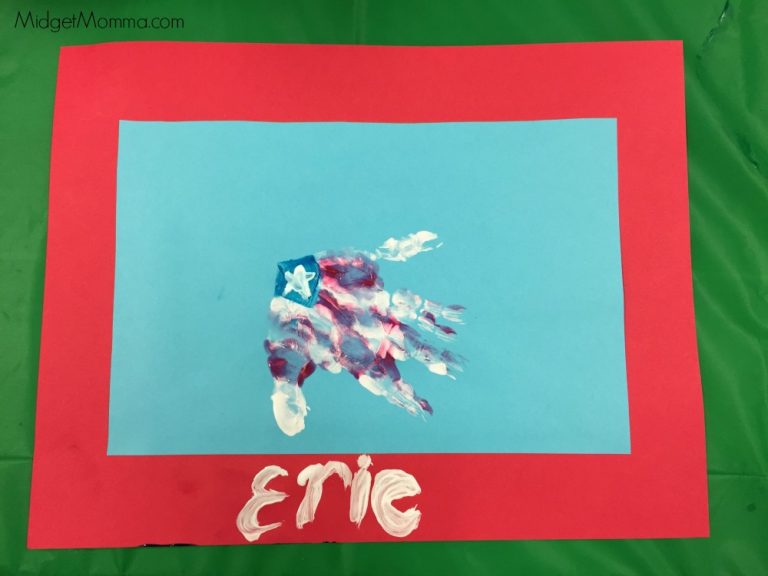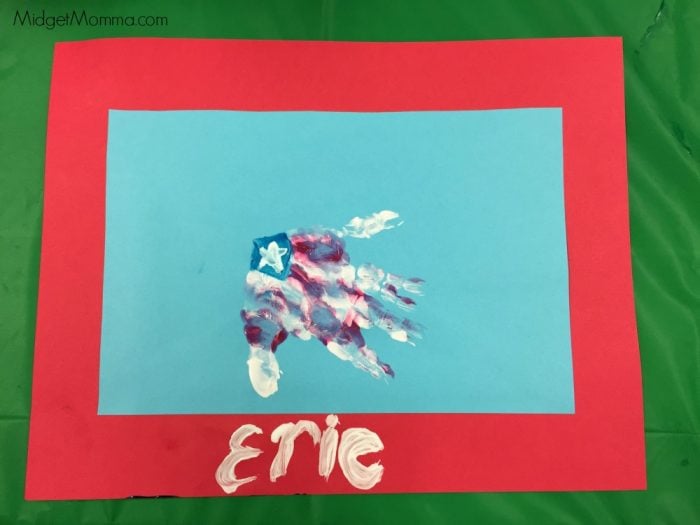 Flag Hand Print Craft Directions
Cut the blue piece of paper removing an inch off of each side.
Glue the blue paper into the center of your red sheet of paper.
On the palm of your hand paint a small blue square.
Paint alternating red and white stripes on your child's hands extending from the palm to the fingertips.
Place their hand into the middle of the blue piece of paper, pressing down firmly making sure they do not wiggle their fingers.
Wash your child's hand.
Paint a small star in the middle of the blue square.
Let them write their own name on the red piece of paper or write it for them if they don't know how to yet.
Join the newsletter
Subscribe to get our latest recipes right in your inbox every time we post a new one!