How To Make A Teething Guard From A Crib Bumper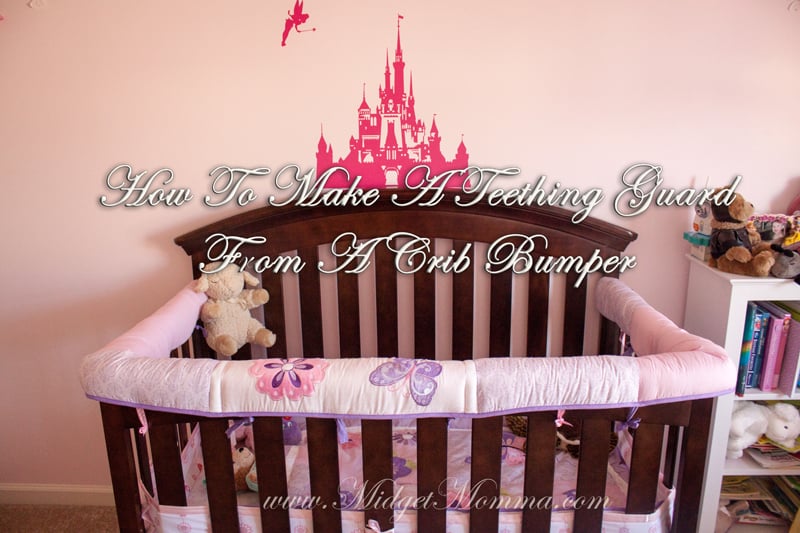 So when I brought home my beautiful baby girl I had no clue that I gave birth to half baby and half beaver! When she started teething she was chewing on everything! She even chewed the paint off out new tv stand. The biggest damage she did was to her beautiful crib. I would go get her in the morning and find little wood chips all over her face. I tried other ways to prevent her from chewing on crib but they didn't work. I wanted something that would match her room without being a lot of work. I had her bumper from her bedding set sitting in her closet because I used a breathable bumper for her crib. After playing around with the bumper I figured out how to make it work.
Supplies for Making A Teething Guard From A Crib Bumper
Bumper
Needle and thread
Scissors
Ribbon
How To Make A Teething Guard From A Crib Bumper Directions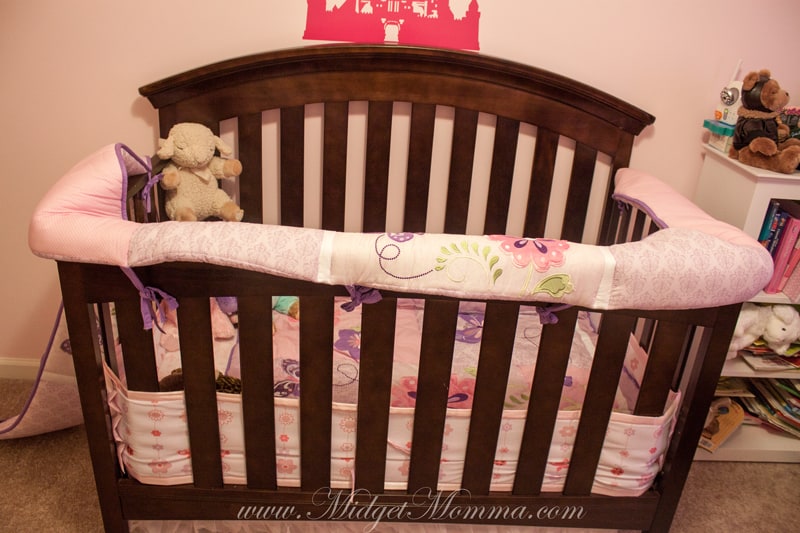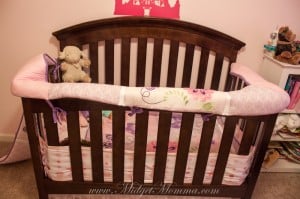 To start by the bumper around the crib to see how long you'll need. Mark were need to cut it and try to cut it along the seem, if there isn't a seem you just can have to cut it sew up the end.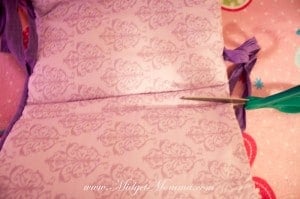 Next you want to cut off one part of the tie and leave a strain on each side.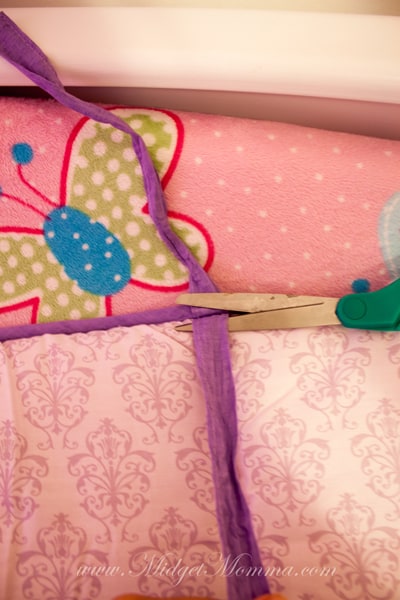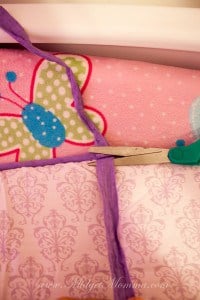 Tie the bumper around the crib. Anywhere you see it buckling place a pin there. Next you want to sew on a tie everywhere you have a pin. So I started off using the extra ribbons that I cut off and when I ran out of those I took pretty ribbon and cutting the same length and sewed them.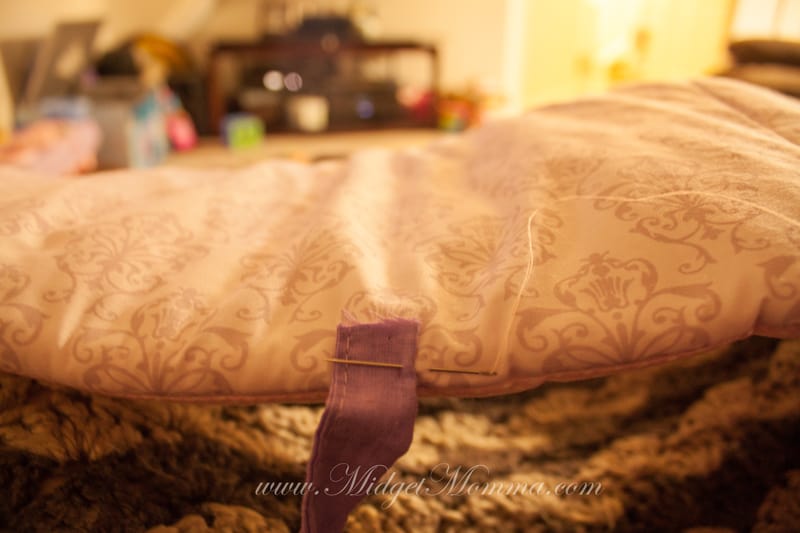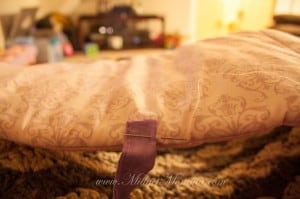 Place the bumper on the crib and tie each of the ties together with a pretty bow, nice and tight.