If you are wondering How to clean baseboards and keep them dust free then you are in luck! This super easy trick to clean baseboard will make them sparkly clean and have them stay that way much longer then other methods.
If you are wondering how often to clean baseboards, that is totally dependable on the house you live in. Personally I just keep a watch on them and when I see dust piling up on my baseboards I know it is time to clean them.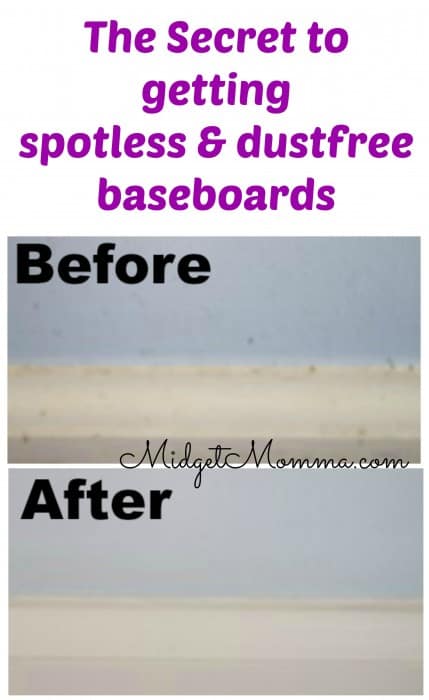 For me I am not one who loves to clean, cleaning baseboards is a task that I want to be quick, easy and done as least often as possible. However I live in this beautiful house that spits out so much dust and it lands on my baseboards all the time.
How to clean baseboards 
With this simple baseboard cleaning trick you do not need a baseboard cleaning tool. This is the best way to clean baseboards that I have ever done.
All you need is a box of dryer sheets! Yes that is the secret trick to having amazing clean baseboards. Using dryer sheets to clean baseboards is the only way I can get mine spotless quickly.
If your baseboards are really dirty then use bleach and water combo to get the dirt off. Then use the dryer sheet to clean your baseboards. The dryer sheet costing will make it so the dust does not stick to your baseboards.
After the first time cleaning the baseboards with bleach and then going over them with the dryer sheets, you should have easy cleaning from here on out! You should also have no issues going a few weeks with out having to go over the baseboards again with dryer sheets.

Wanting to get more cleaning done? Check out these awesome cleaning tips!
Join the newsletter
Subscribe to get our latest content by email.
This post may contain affiliate links. Please read my disclosure policy here