Cleaning out the dishwasher is something many people don't think about. We load the dishwasher, and then it cleans the dishes. However it is important that you clean out the dishwasher so you continue to get clean dishes. With this post you will learn all you need to learn on how to clean a dishwasher.

How To Clean a Dish Washer
My dishwasher started to leave a residue all over my glass wear and I couldn't figure out why. I tried to change my soap and add some rinse agent but that was not helping. At that point I knew I had to clean out my dishwasher.
Every dishwasher is different this is just a general way to take it apart and cleaned. If you cannot remove one part of it check your manual on how to properly to remove it for your dishwasher.
When you are cleaning your dishwasher my secret weapon is a bottle brush, yes a bottle brush. You want a good one that is not going to crumble so don't get one that has the foamy stuff on it. This one here is the one I use.
Why Clean out the dishwasher
Cleaning out the dishwasher is something most people don't know need to be done. Why would you need to clean something that is meant to clean. The problem is food buildup collects on the filter underneath the dishwasher and this built-up prevents the dishwasher from running properly so in order to get your dishwasher running properly need to remove this built-up.
What to do after cleaning out the dishwasher
In between the deep cleans of my dishwasher I like to use this – it helps keep it as clean as possible in between the deep cleanings that I do. This dishsoap is my favorite to use, it doesn't leave any soap grim in my dishwasher when I am doing my dishes daily 🙂
Steps for cleaning Dish Washer
To start make sure you dishwasher is completely empty and remove the bottom rack. Next you need to remove the sprayer head off, there's normally little clips on the side holding it down.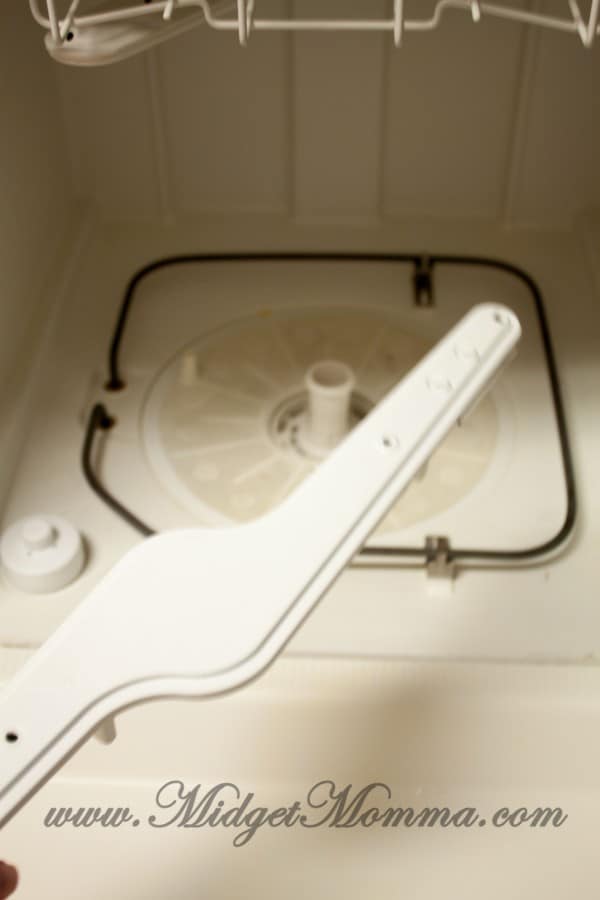 Next remove the first layer of the filter. As you see from my picture there was a lot build-up so try to remove most that build-up before you take off the next filter.
Next remove the center most of these will just click right off.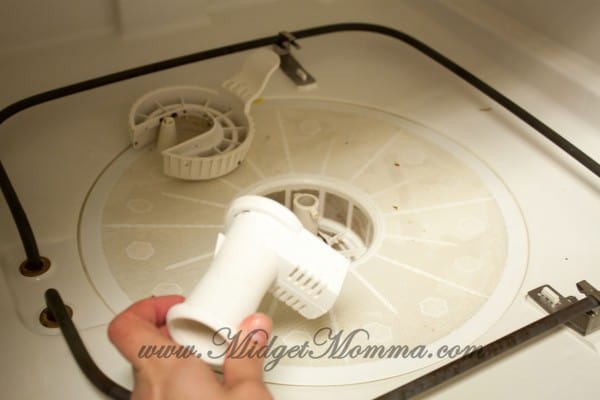 Than remove the filter.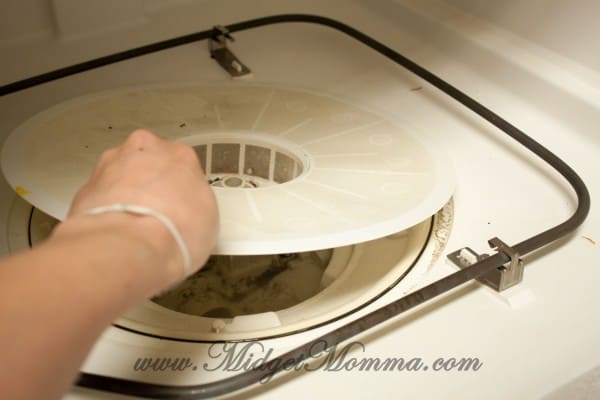 Than scrub the insides down. I like to use a bottle brush to get into the tight spaces. Than I pour a little hot water to rinse.
Rinse of the filter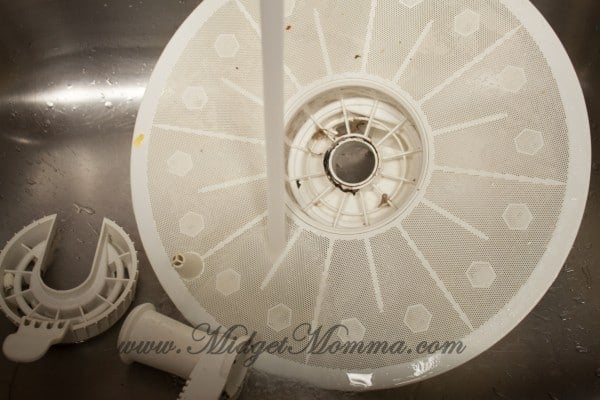 Than you follow the steps backwards to put it back together. I run the dishwasher once with out anything in it to clean it out.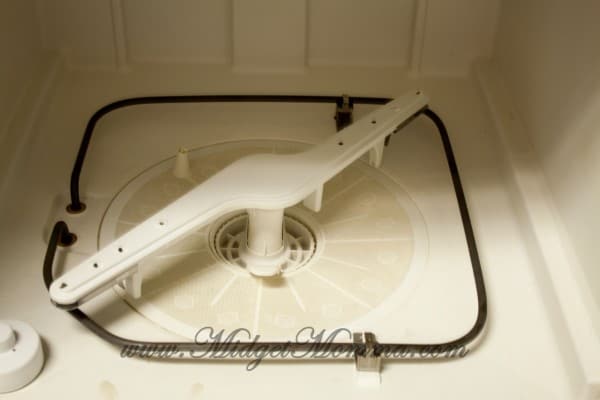 If you are looking to get some cleaning done make sure you also check out these cleaning tips and tricks!