"Picture" Perfect Key Rack Using a Framed Picture Tutorial
I have been looking for a few months for a key rack that would look nice in my hallway. I just couldn't find any that I liked. I have seen people on Pinterest make empty picture frame key racks but I didn't like the idea of having a empty frame if some took all the keys with them. I came up with a way to have a piece of art that had a use to it.
You will need:
Small screw in hooks – you can find them here on amazon for $2-$3 for 20 of them
Picture frame – Amazon has a lot of them, find one here 
Picture 
Hanging nails 
Hammer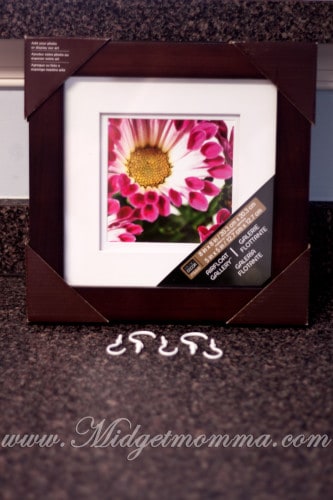 You will need to make sure there will be enough of a lip on the frame to have the hooks and the glass on. To start take apart the frame Use a small nail to start a hole where you plan on putting a hook. I chose to have five hooks.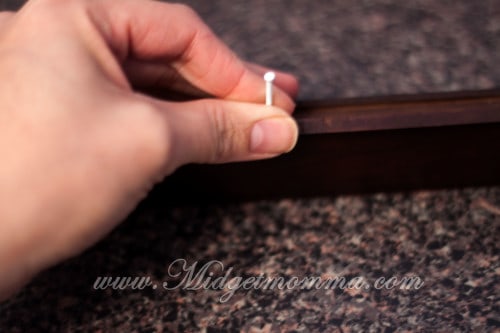 Once you have your holes started you will now screw a hook into each of the holes. You want to make sure you screw them in slowly so you will not split the wood. If your fingers start to hurt you can wrap a small piece of towel around the hook to give you a little padding.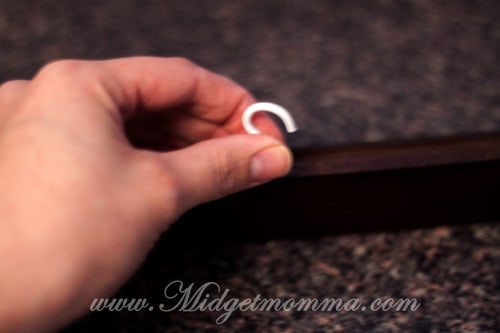 When you have all your hooks in place you may put the frame back together with your picture of chose. I suggest a scenery picture so the keys will not block any faces.