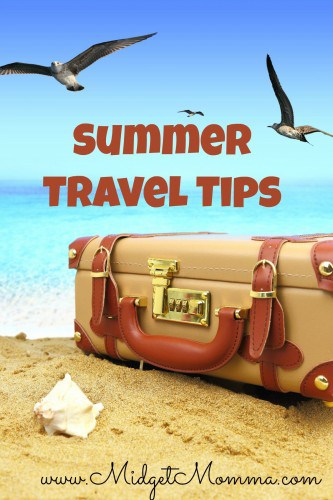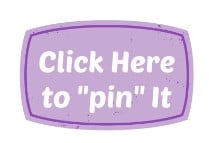 Summer Travel Tips
Planning on traveling this summer? Me, too! Be prepared with these summer travel tips.
Choose a destination. Of course this tip sounds like a no-brainer, but choosing a destination based on several factors can help you design the perfect summer trip for your entire family. I like to think about cost, of course, but also if our destination will be high season or low season. I prefer to travel during low season, because I don't like dealing with as many crowds. Thinking about traffic, if you're driving, is also a good idea.
Tip:I like to check Groupon for deals, and if I find a really good one, I might plan an entire trip around that one deal!
Keep it simple. Don't stress about the small stuff, and don't over-plan. Even if you're the type that likes to plan every minute of every day, leave some spots open in your schedule because, well, stuff happens!
Pack plastic bags, and lots of them. If you're traveling with kids, you never know when there's going to be a spill, or a potty accident, or… whatever. I mean, they're kids! 🙂 So, be prepared with plastic bags and an extra set of clothes – just in case.
Tip: Download this airport fact sheet PDF before you go.
Don't forget the entertainment! I like printing out road trip games, making little toys, etc but you can always just hit up the dollar store before your trip to grab a few toys and books! If you pack a clipboard with paper and pencils, this can keep older kids entertained for a while because they usually like to make up their own little games. There are some great books and activities you can bring with you for the kids.
National Geographic Kids Ultimate U.S. Road Trip Atlas: Maps, Games, Activities, and More for Hours of Backseat Fun
 and Melissa & Doug Family Road Trip Box Of Questions
 are two that would go along great with a road trip.
Some of my favorite ideas and websites for road trip entertainment:
–– DIY Tic Tac Toe Board
— Mom's Minivan Free Road Trip Printables
— Family Travel 
— Alphabet Coloring Pages
Plus there is this awesome The Most Scenic Drives in America, Newly Revised and Updated: 120 Spectacular Road Trips
 that will help you with finding some really awesome views around the country
Do a double-check. If you're flying, double (and triple!) check your itinerary. If you're driving, check the date and mileage of your last oil change, tune-up, etc. If any work needs to be done on your vehicle, get it before you leave. The last thing you want is to get charged double for mechanic work in a tourist town.
Make sure you also check out my other posts to help with your travel needs!
What's your best summer travel tip? Leave them in the comments!