When Tom and I were looking at homes to buy a few months ago for us one of the most important things was how energy was used in the home. My parents have electric heat and I have seen what that bill is like in the dead of winter in the Poconos and I refused to have a bill like that each month so having a house with multiple options was a must for us.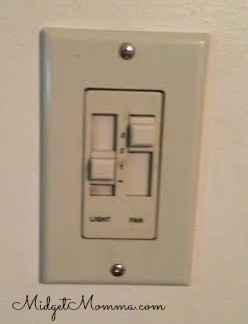 The person we bought our house from was extremely energy efficient and made a lot of changes in the house so it is energy efficient. From having oil and a woodstove for heating, our hot water heater and all of our cooking is propane and very little uses electric, the house was perfect. Our house has sliding switches for the lights, there are 3 settings on them and we can change how bright the lights are, along with using energy efficient light bulbs. We have fans in every room which help rotate the air, which was awesome this summer, even with the air conditioning running all summer long the electric bill never was crazy high. That makes me happy each month!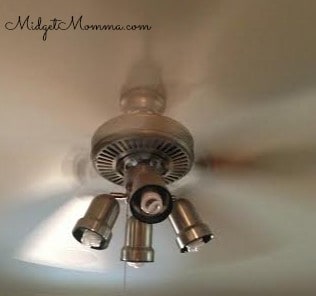 But even though the house is quite energy efficient there are still extra things Tom and I do to keep the energy use in the house as low as we can.
Tips for keeping your energy use low and save money on your electric bill
Shut off lights when you are not in the room
Unplug appliances in the kitchen, like your keurig(however I am guilty of NOT doing this because of my all day coffee drinking), toaster, blender, mixer
Put your lamps on timers, have them turn on when it gets dark and turn off automatically in the middle of the night. We leave a light on at night in the hall way because I don't want anyone not being able to see where they are walking but at times and busy mornings it can be easy to forget to shut it off but using a timer makes me not have to worry about remembering.
Switch light bulbs to energy efficient ones
Use ceiling fans to help with air circulation
replace old appliances that are energy suckers with new energy efficient ones (also check with your electric company to see if they offer any rebates for doing so)
During the summer grill out as much as possible to help reduce the heat in your house and use of the ac
Use your crockpot for cooking, not only does it save you time but it is an appliance that has a low energy usage
Do your dishes and laundry at night. Many electric companies have lower energy rates during the night time hours and you can save money by doing your dishes and laundry on the off peak hours then during the day.
Direct Energy wants to help you do things like reduce your energy usage and make your home smarter, more efficient, and thus, more convenient. Most recently they have partnered with Nest, to bring their customers the Nest Learning Thermostat. For those shopping for energy in Pennsylvania, New York, New Jersey, Ohio, and Illinois, from Direct Energy, you now have the opportunity to sign up for an energy plan and get a free Nest Learning Thermostat at no cost (a $249 value!)
Plus Direct Energy is giving away 5 Nest Learning Thermostats to your readers who enter the sweepstakes here.
What are some tips that you have for saving energy and saving money?
This post is sponsored by Direct Energy. All opinions are 100% my own.