Ok so I LOVE Black Friday, and I love getting the HOT deals because I LOVE Saving Money Black Friday Shopping! With these tips you will the most money with Black Friday Shopping! Even better it is SUPER easy to do!
Black Friday shopping is one of my favorite ways to save money! The deals are always amazing and easy to score! Sometimes you do have to get up early to get the most savings when saving money black Friday shopping, but that is what naps are for!
Saving Money Black Friday Shopping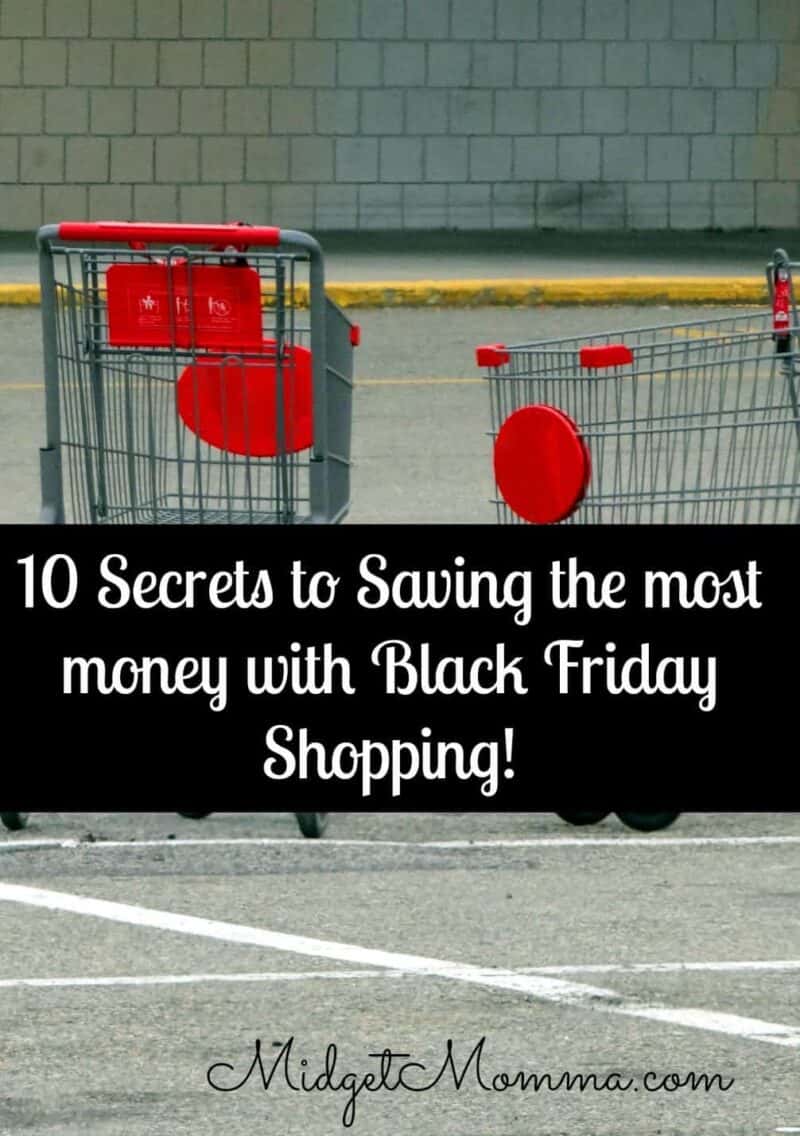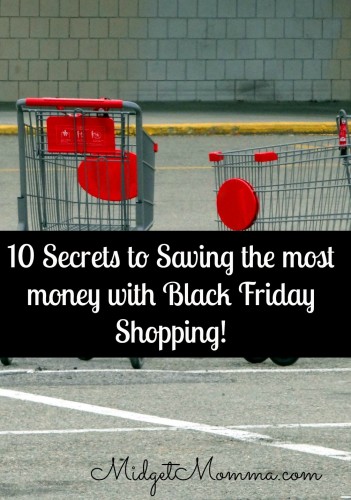 1 – Black Friday Sales tend to better online
It is easy to look on the stores site to get the deal PLUS you are able to use online coupon codes that you can not use in the store to save even more! Plus It is easy to find FREE Shipping at all the stores online or select instore pick up and pick up when you do not have to worry about the crowds!
2- Black Friday sales really start BEFORE black Friday
The stores do TONS of sales at the black friday prices almost a full week before Black Friday actually gets here. Make sure you follow my Black Friday section to find out when new Black Friday deals are posted
3- Shop online after dinner on thanksgiving will save you MORE
The sales are even better on thanksgiving night then they are on black friday many times. Last year I found that the deals went live online before they were even near being started in the store! Thus making the savings even more online then in the store!
4- you will find the best deals at odd hours of the night/day.
Early early mornings and late nights (which don't worry about being tired and having to hunt for them Tom and I are stocked up on kcups and we will be doing the hunting part for you so just make sure you like the facebook page and join the group so you don't miss the hot deals 🙂
5- Black Friday Deals sell out FAST
You may think you have time to snag the deals but I am going to be honest, they run out of stock online quickly and in store but you have better luck getting the deal on line then you do in the store because there are more in the warehouse then would be able to fit in one store
6- You don't need to wait for the Black Friday ads to be in the newspaper anymore
Now you can find all the Black Friday ads online so you can plan your shopping before hand (well before hand). You can see the Black Friday Ads here
7-Sign up for rewards programs NOW Before Black Friday
Sign up for Shop Your Way (Kmart and Sears, FREE to join but gets you FREE Shipping on all orders of $10 or more), Amazon Prime (Get a FREE 30 day Trial here) and the other stores you shop at because it will make your Black Friday shopping a TON easier, you will also get special coupons that only rewards members get.Plus all those purchases you make will count towards your rewards program points
8-Bookmark MidgetMomma.com 
Bookmark us, or sign up for the newsletter here because we will be up all night long on Black Friday starting after dinner posting the HOTTEST deals and helping you save your sanity and saving a TON of money!
9- Look for deals on things you NEED
Don't just click on things that are a good deal, look for the things that are on your list or you could miss out on the things you NEED that are on sale at amazing prices
10- Have fun!
The point is to Saving Money Black Friday Shopping, both online and in store just remember to have fun while doing it! You will have a lot more fun going Black Friday Shopping if you are relaxed. 🙂