Hurry over to your local Costco Warehouse store to pick up a case of Premier Protein shakes. Now threw the end of the month Costco is having $5 off a 18 pack of any flavor of Premier Protein shakes. This makes them cheaper to get a 18 pack that what it normal cost you to buy a 12 pack of these shakes at other stores. These are a great meal replacement for anyone on the go. Premier Protein's shakes are packed with 30g of healthy protein for only 160 calories and 1g of sugar. My favorite flavor shake is the strawberry & cream. This is also a great base to use to make a smoothie. Check out down below for my Premier Protein Strawberry smoothie recipe.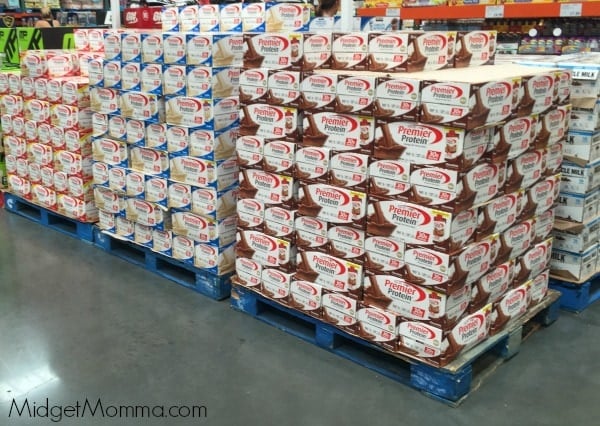 I swear my daughter loves Costco more that I do! Now I love it for the great prices and the great quality of the products but she love it for all the free snacks! When ever we get in our car the first thing my daughter ask me is are we going to Costco! Down here in the south our nearest Costco is 40 minutes away on a good day but I am willing to make that drive because of all their great deals. They also have the best return policy. I know that if I buy a large thing of strawberries and two days later they are already rotten I can easily return them with no questions asked.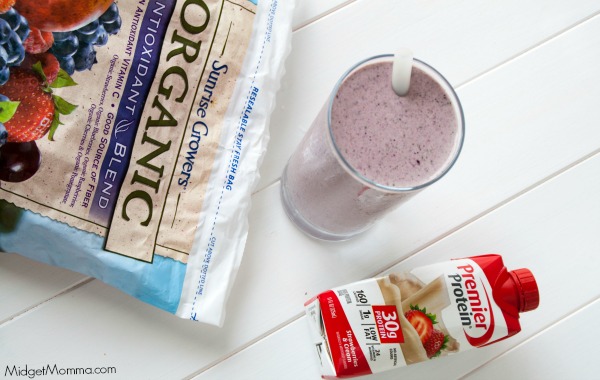 The first thing we do when we get to Costco is stop by their little restaurant. I am able to feed my two kids and myself for less that 5 dollars!!! Their hot dogs are really good and they are also sold right in their stores. Their stores have so many fun things to see so we love just walking around the store and making a day of it. Now my trick to getting threw the store with two kids under the age of 4 is to bribe them with a sundae from the restaurant once we are done. They have no clue that sundae cost me less than two dollars and its enough ice cream for all of us. All of the aisles are wide enough I feel comfortable letting the kids get out and walk around without them getting in everyone way. It is always a good time for us when we get away to Costco.
Premier Protein Berry Smoothie Recipe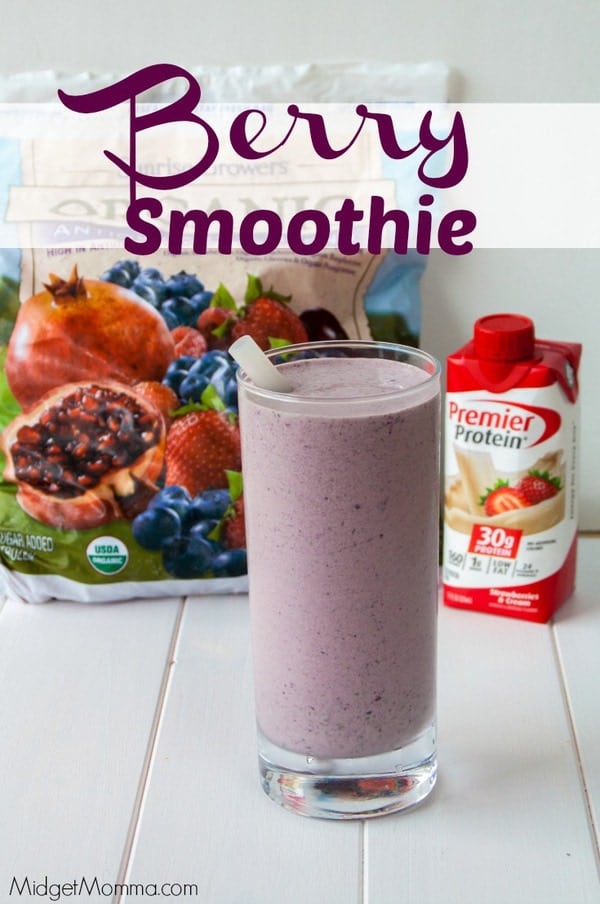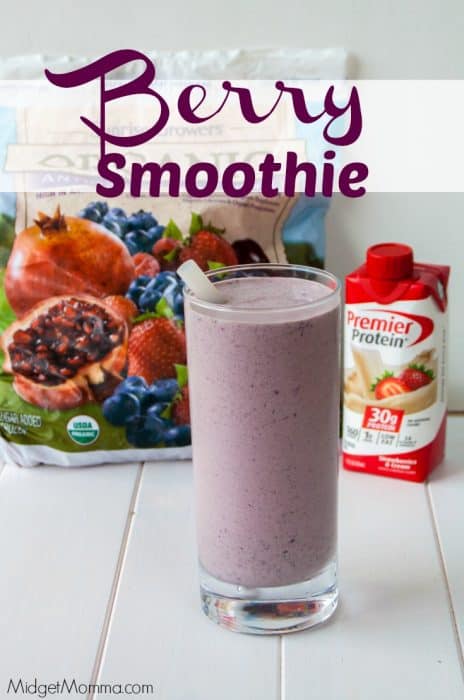 Premier Protein Berry Smoothie Recipe
1- 11 oz Premier Protein strawberries & cream shake
3/4 cup antioxidant blend frozen berries (found at Costco)
1 banana
1 cup spinach
Premier Protein Berry Smoothie Recipe Directions
Add all of the ingredients into the blender and blend until smooth.
Disclaimer: This post is sponsored by Costco. All opinions are 100% my own.
Join the newsletter
Subscribe to get our latest recipes right in your inbox every time we post a new one!