Now that I am homeschooling my preschooler I am always on the lookout for something fun but educational for her to do. Since she is only three it is very important that the activity is a lot of fun. So when we were in Orlando we decided to take the kids to medieval times!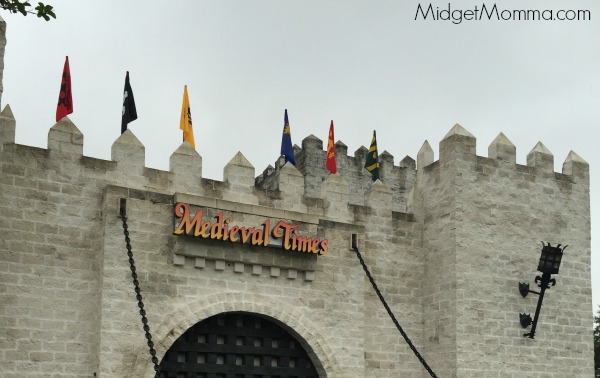 Now your first thought is probably how is Medieval Times an educational thing? I bet you didn't know that they have a whole village set up to look like what life was like back in the medieval times. Medieval times Orlando is the only Medieval Times that has this amazing village. They wanted to teach people how things were back than and so everything in this exhibit is authentic to the time period. In this village you walk through buildings that were set up like a barn or the kitchen or a candle shop.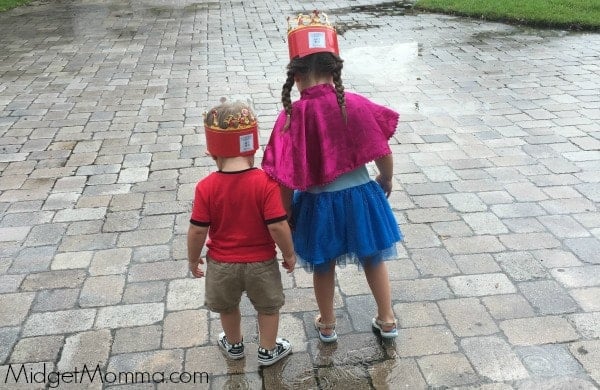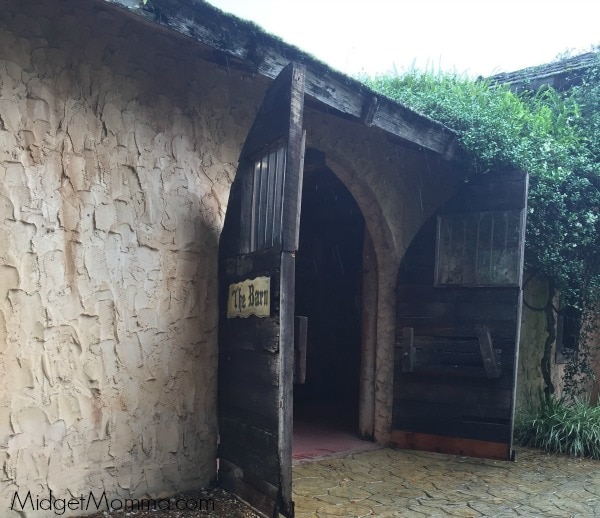 In quite a few of the rooms there was actually a person dressed up in authentic clothing there to help teach you about all the different artifacts that were in that room. My favorite room was the kitchen, for me it was neat to see how far we have come since then. I know I would not want to have to cook in a brick fire oven every day, I can imagine how hot the kitchen would be. Now my husband's favorite part of this village was the torture chamber. And all I can say to my daughter was I'm glad things have changed.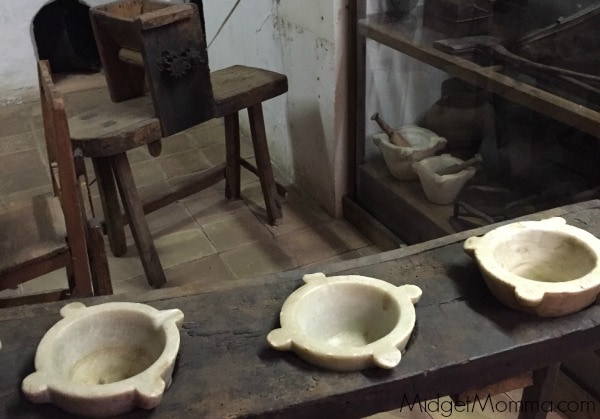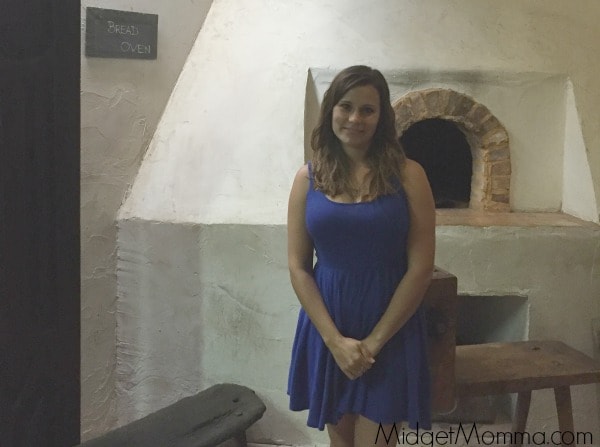 After our fun lesson learning all about the medieval times life we got to go into the main building and see this amazing show. We were seated in the red section, so that meant we cheered on the red knight. The knights were competing against each other in different skill games like jousting and sword fighting. After each game the knights would hand off a token to one guest in their section most the time it would be a flowered. My daughter was lucky enough to receive a sash given to her on the jousting stick by the red knight. This made my daughter very excited to watch the rest of the show because it made her feel like she was really a part of it at all.
As part of your admission you get this amazing authentic style dinner. Now since this is an authentic dinner one thing you do not receive were your silverware. You are meant to eat this whole meal with your hands. Thankfully everything that you are served is typically easy to eat with your hands. My husband is now trying to figure out how to make a rub for chicken that is similar to the one that we were served because it was so amazing. Even after all this food that you received for dinner they don't stop there, for desert we received an apple turnover which was my daughter favorite.

Throughout the show my kids were very excited because they are allowed to cheer as loud as they wanted. When the knight of an opposite team came to the center of the stage they are able to boo and stop their feet. In there every day life we are normally telling them they need to use your inside voice or quiet down. This was the one time we are letting them be as loud as they wanted to and no one batted an eye. They definitely had so much fun cheering on the red knight as he made his way to victory.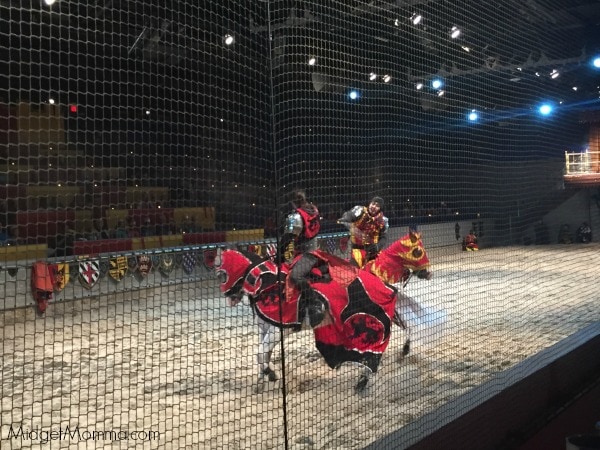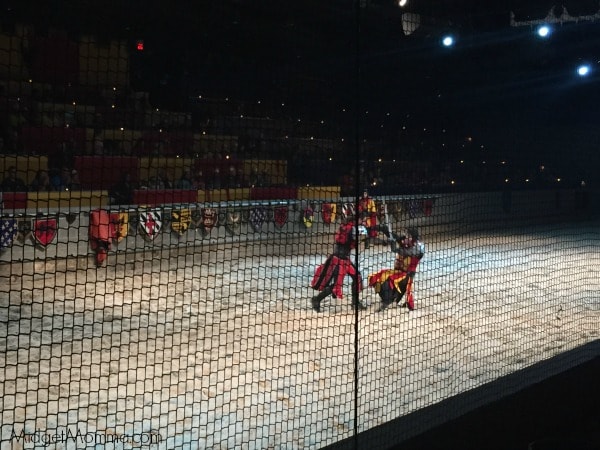 I know that my kids were asking to go back again and even though they are only one and three years old they still had an amazing time at medieval times. I recommend taking your preschoolers over to medieval times for a fun lesson and an amazing show.
Disclaimer: We were provided admission in exchange for sharing our experience. All opinions are 100% my own.