I was so excited to have the opportunity to travel to Europe with my husband. It was the first time leaving our kids to go on a vacation alone. While that was very hard on us it was such an amazing experience. My husband has been to Germany before so he was my guide on getting around….. Not to say my guide didn't get us lost. But for the most part it was pretty simple on getting around. These are my experiences and I am sure there are other ways to get around but these are the things we did. Our trip started at the Stuttgart airport.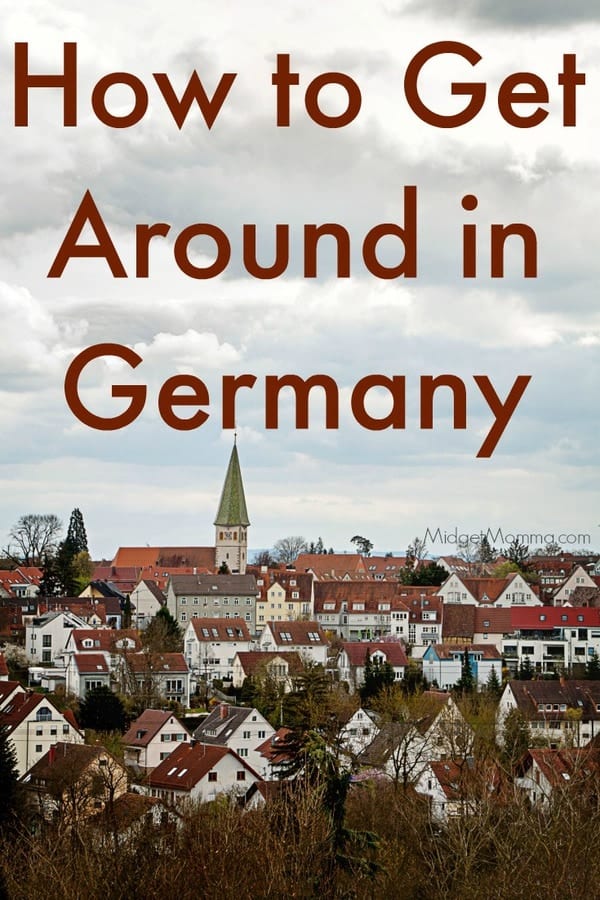 The best app you can download before you start your trip is called maps.me! This is a navigation system that doesn't require you to be connected to the internet. You will be able to download the specific maps of the areas you will be visiting before you leave. Once you get there you will be able to us them anywhere even when you don't have any signal. It works like a normal GPS right there on your phone.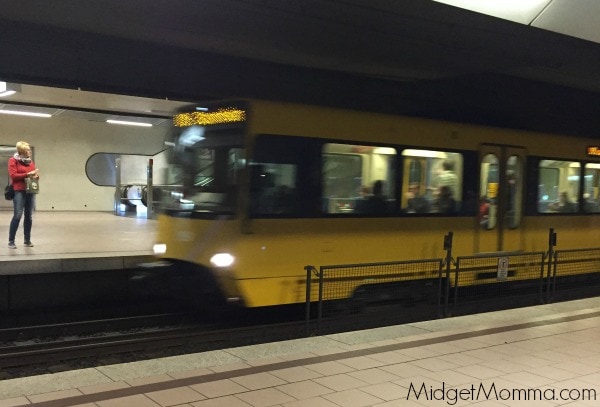 How To Get Around In Germany
From the airport:
If you are arriving at the Stuttgart airport you will have the opportunity to take the S train, bus, cab or rent a car.
How to get to the transportation–
S Train – This is located in the main terminal. You will need to follow the signs to get you all the way to the bottom floor. There you will see a large map and ticket machines. We were able to us the maps.me app to figure out what area we needed to be in. But if you are not able to figure that out you can always go back you stairs and ask the information desk for help. You will buy your ticket at one of the four ticket machines (don't worry you can chance the language to English). From there you will go throw a door and down the escalator to the S train platform. One side will be heading south and one will be heading north. Once you get on your train you will want to make sure you can see the TV monitor so you will know what stop they are on and how long till your stop.
Bus– These are located outside the terminal you will just need to follow the signs.
Cab– These are located outside the terminal you will just need to follow the signs.
Rental Car– The rental car area is located in the middle of the ground floor. You will see the company you have your reservation with. Once you get your car keys you will need to head to Parking garage 4. To get there you will head outside, cross the road and follow the path to parking garage 4.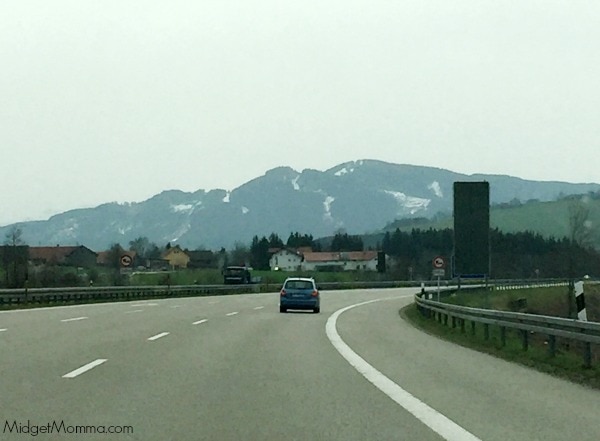 Transportation Around Town–
U Train– This is their local subway. For a small fee you will able to get to where you need to be. You will enter the station and you will need to go to one of the many ticket machines (don't worry you can chance the language to English). You will need to put in what station you are going to be stopping at (there are large maps to help you figure that out).
S- Train– As the U-Train is like a subway the S-Train is more like your normal train station. You will still need to get your tickets at a ticket machines. These trains are meant to be able to take you further than the U-Trains will take you.
Bus– As in the USA you will walk to your nearest bus stop. You will see one side as your map and one side that is the bus schedule. You will located where you need to be on the map. From there you will fine the time that bus reaches your station. Once the bus arrives you will enter in the door near the driver. You will want to stay towards the right hand side unless you have a bus pass. It is best to have the right change. Once you hand your money over to the drive you will take your seat and watch the sign for your stop.
Rental Bikes– If you are staying in a big city you will see these stands set up with all of the same bikes lined up. These are found all through out the town so you can rent a bike from one spot and return it to another area. This is a great way to see the area and get a fun workout in.
Rental Car– A lot of American rental car company's are available there. We went with the best deal we could get from a company we had never heard of and we ended up paying more in the long run. So I recommend sticking with a company you know. You will need a special test to be able to drive on the roads in Germany. My husband was able to take that test so we could have a rental car. It was simpler to driving in the USA unless you went on the Autobahn. This is like our normal highway but a lot of the time they will not have a speed limit. My husband loved this but I wasn't very happy about this! It was great being able to go where ever we wanted without any time frame. Gas is more expensive over there.
Walking– We stayed in a nice small town in Germany. Once of the best ways of getting around that town was walking. You are able to see every deal the town has to offer. We were able to find the best restaurants and bakeries because we took the time to see where the locals were going.