The post is brought to you by Activate by Bloglovin and its advertiser. All opinions are mine alone.
Powered By:
I am sure there are lots of Mom's like me who are freaking out about school this year. Not only is McKenzie going to middle school, we have Logan and Alyssa in Elementary school AND we will have a new baby here right as school starts. Things are going to get CRAZY! But the to do list daily needs to be done and the kiddos need their lunches packed. If I could get them to eat the school lunch I might take that route for a few weeks but the kids all tell me the school lunch is gross, so with time being stretched more with a new baby soon to be here I am amping up my back to school prep. That includes the lunchboxes!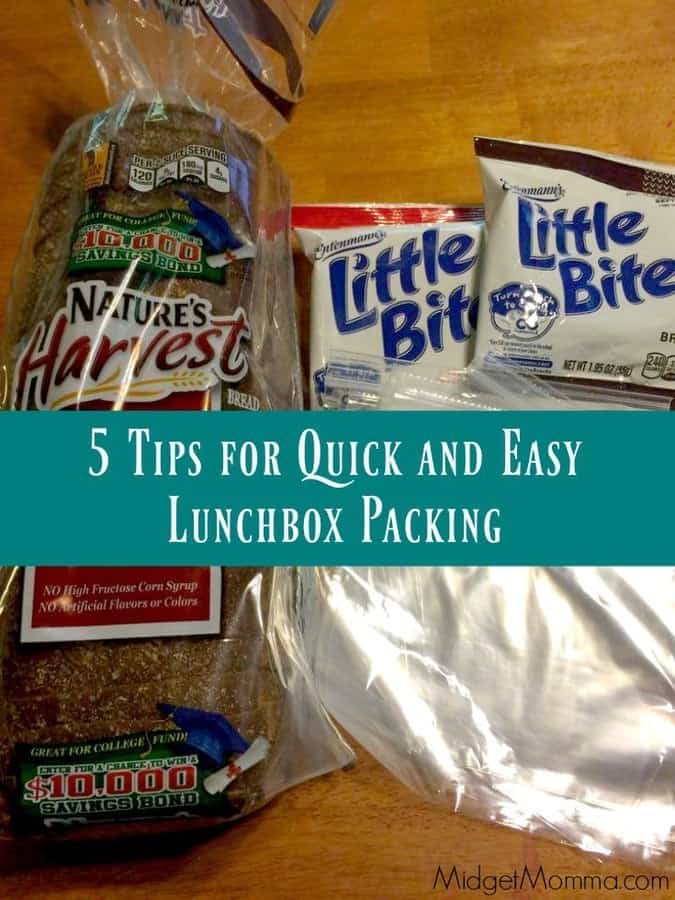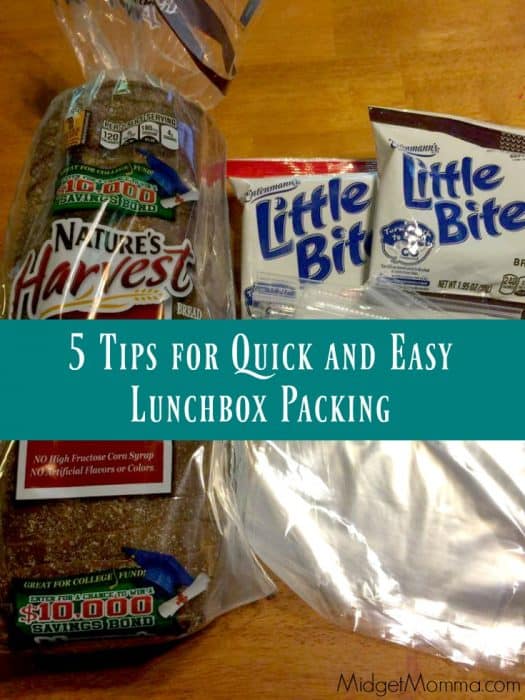 5 Tips for Quick and Easy Lunchbox Packing
Plan ahead. Buy what you are going to need for the whole week (or like me a month worth of snacks so I only need lunch meat and produce each week).
Package things in to snack bags ahead of time. Things like pretzels are soo much cheaper to buy a big bag of then the individual bags. So I buy the big bag and then put them into snack size bags for easy tossing in the lunch boxes.
Buy prepackaged snacks like Entenmann's® Little Bites™ Snacks that the kids love.
Buy juice boxes. While it is cheaper to buy a bottle of juice and put them into the reusable juice box containers, it is so much easier to just toss a juice box in the kiddos lunch boxes
Go with brands you know are good. Don't waste time sitting in the grocery store reading packages of new products. For us we stick with NATURE'S HARVEST® BREAD because I can count on at least 8 grams or more of whole grains in every serving and no artificial flavors, colors or high-fructose corn syrup in their bread.
Packing the kiddos lunch boxes doesn't have to be hard or take a long time to make sure they are getting a healthy lunch. A little bit of planning can go a long way when it comes to saving time and packing lunches.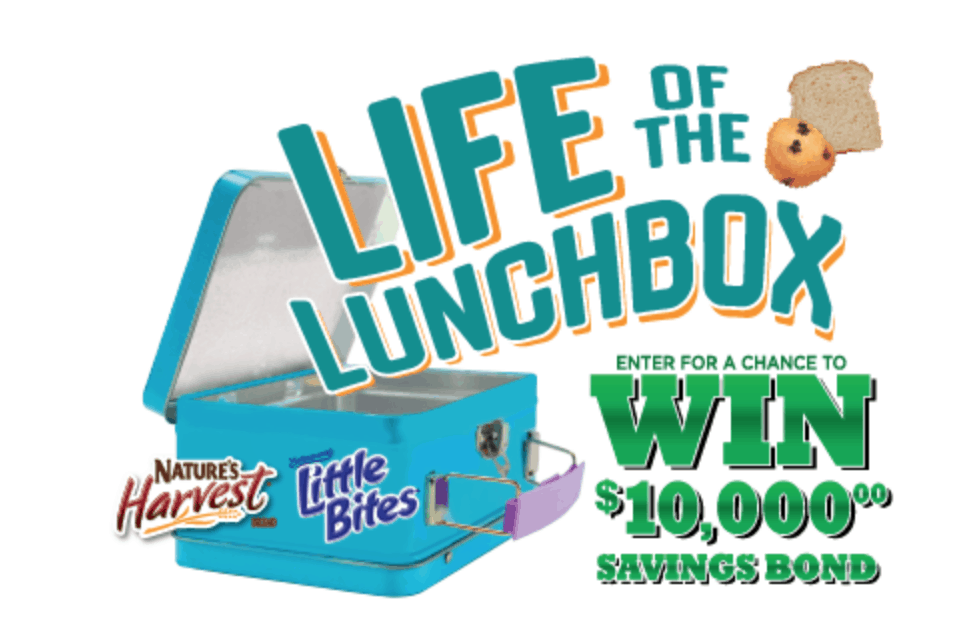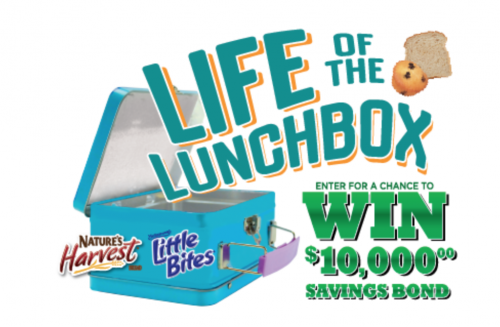 There is also a fun sweepstakes that you should check out, the "Life of a Lunchbox" Sweepstakes where you can enter to win a $10,000 savings bond!
If you are looking for even more lunch kids, make sure you check out 101 Lunch Ideas for Kids!
Disclaimer: This post is sponsored by Entenmann's® Little Bites™ Snacks and Nature's Harvest® Bread. All opinions are 100% my own.
Join the newsletter
Subscribe to get our latest recipes right in your inbox every time we post a new one!