If you are looking for the Best Family Rides at Hershey Park this is the list you want to check out! There is so much fun to be had at Hershey Park and we always love it when we take a trip there.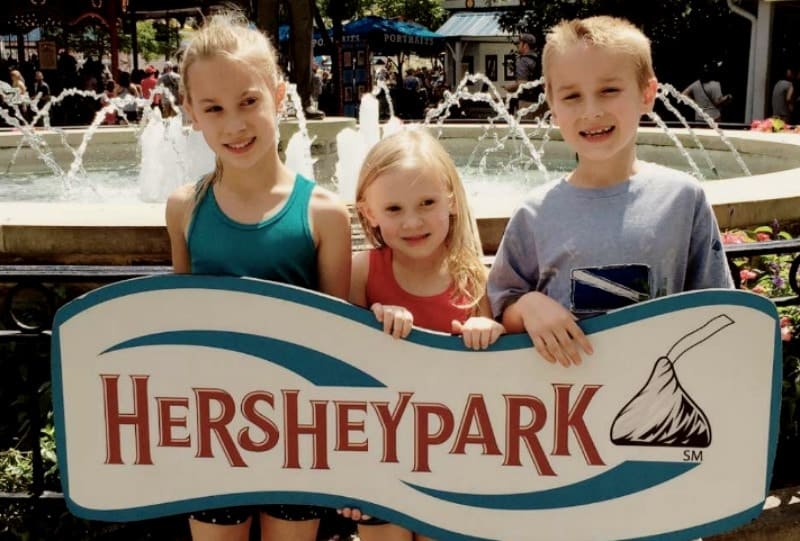 There are so many amazing things families can enjoy at Hershey Park from rides to food to games, tours, unique treats, and more. of course you are going to want to check out All the ways you can eat Chocolate at Hershey Park, that one will make your mouth happy. 
If you are looking for an overview of Hershey Park, check out all the information about Hershey Park that we love.
Now on to planning the rides that you should check out, that the whole family can enjoy! Here are some of the best Family Rides at Hershey Park!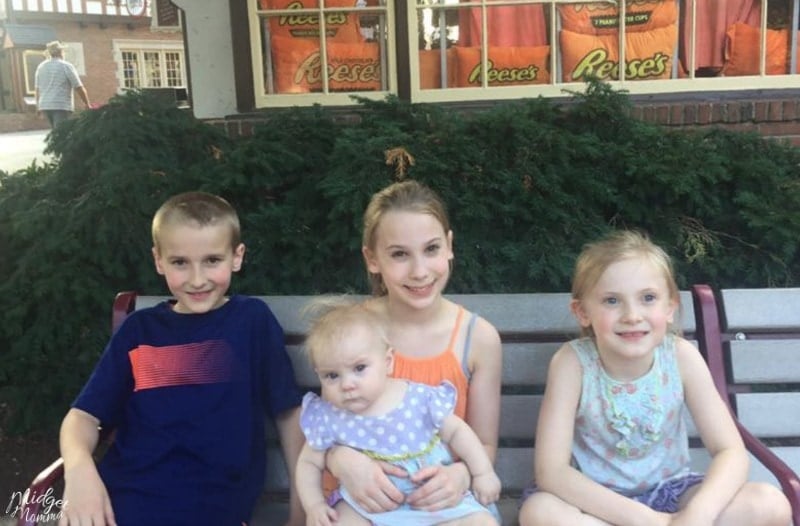 Family Rides at Hershey Park
Coal Cracker
The Coal Cracker is the oldest water ride at the park still in operation at the park today. It's also one of the most famous. It's a classic hydroflume log ride that takes visitors on multiple inclines and curves to the final 49-foot drop down a steep hill. The water splashes bystanders as the log makes its final swift descent. This is one of the best rides families can do together at Hershey Park, due to the excitement and its capacity of about 5 people per log car.

Laff Trakk
The Laff Trakk is one of the newer roller coasters at Hershey Park, opening in 2015. It's an indoor spinning steel roller coaster. If you like funhouse style roller coasters, you'll love this one. Four people can sit in each car, two facing the front and two facing the back. Be prepared for a lot of curves, twists, and ups and downs on this one. This is a family-friendly ride with the carnival theme flashing by in colorful lit-up images surrounding this coaster that rides in the dark.

Reese's Xtreme Cup Challenge
If you need more rides families can do together at Hershey Park, the Reese's Xtreme Cup challenge is a long-time favorite. This is an indoor dark ride coaster. Each car sits four people, with two in the front and two in the back. All seats are front facing. The coaster takes riders on twists and turns the reveal animated lit-up character boards that move and perform extreme sports, such as surfing, snowboarding, rock climbing, skateboarding, and more. Kids and adults alike can enjoy the fun scenery as the coaster takes them on a tour.

Twin Turnpike Antique Cars

The Twin Turnpike Antique Cars is a big-time family favorite, as many kids enjoy riding in the scaled down decorated cars. Up to four riders are allowed in these gasoline-powered cars that are designed after Model-T style vehicles. The cars run on a dedicated track and go at a family-friendly speed. They run parallel to the Sunoco Speedway Sports Cars.

Trailblazer
The Trailblazer is a family-friendly coaster, with its height requirement of at least 36 inches to ride. It's the second oldest operating roller coaster at Hershey Park. The multiple connected cars make it easy for families to ride together. Each seat fits up to two people side by side. This coaster goes around in circles and has some fun hills that are friendlier to younger riders than some of the other coasters. There's a tunnel at the end of the ride, but it's not a dark one, making it a little more family friendly for some of the younger riders.

Plus while you are at Hershey Park there are some really great family fun activities that you can do aside from the rides. We personally love the Build-Your-Own Chocolate bar.
Having fun at Hershey Park is easy! Make sure you eat some good chocolate, ride some of the Family Rides at Hershey Park and remember to have fun and make memories with the kiddos!
If you are looking for deals on Hershey Park Tickets, Check Groupon. Sometimes you can find a deal there or in local stores and restaurants, they have little flyers with Hershey Park Coupons!