If you are looking for a creative yet easy Mother's Day gift idea that Mom will love, this Mom's Survival Basket is a great gift.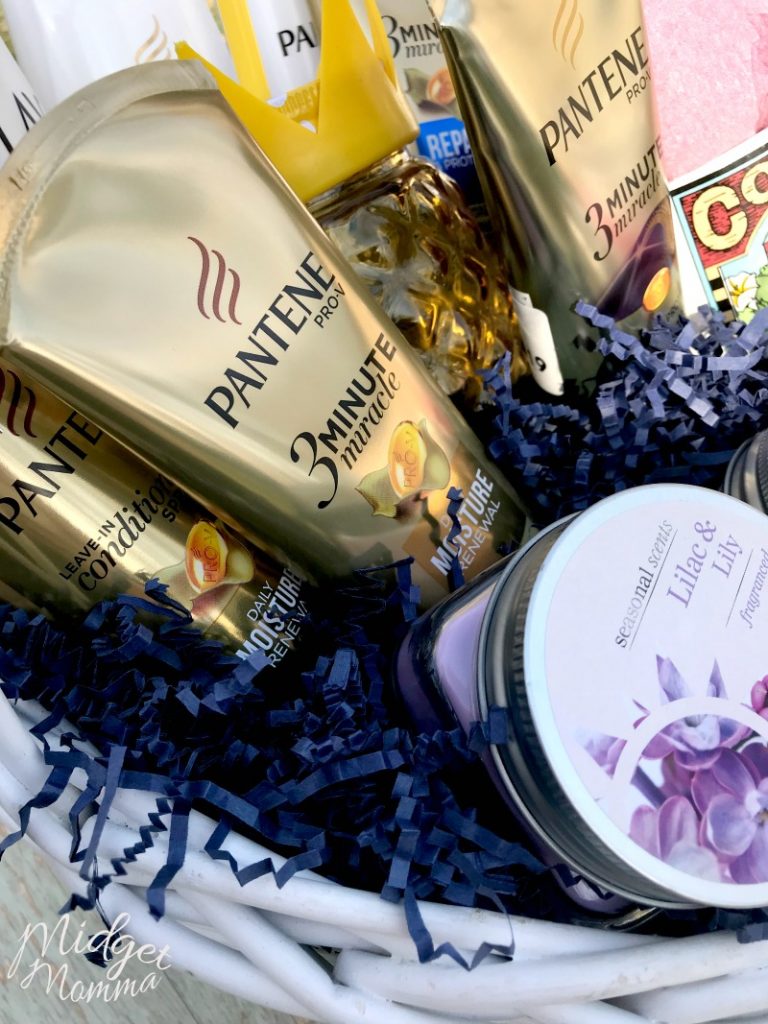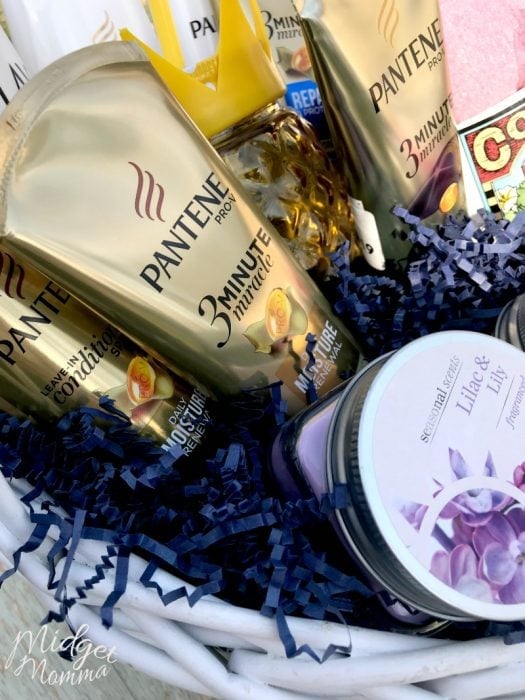 Being a Mom is obviously an amazing thing, however it can be quite stressful at times. To combat the stressful parts of being a Mom give Mom this Mom's Survival Basket to help her put herself in a relaxing mood.
This Mom's Survival Basket is a DIY Mother's Day gift that the kids can easily help you prepare and put in items that they think Mom will love. Let them come with you to the store and pick out the things they want to put in Mom's Mother's Day basket.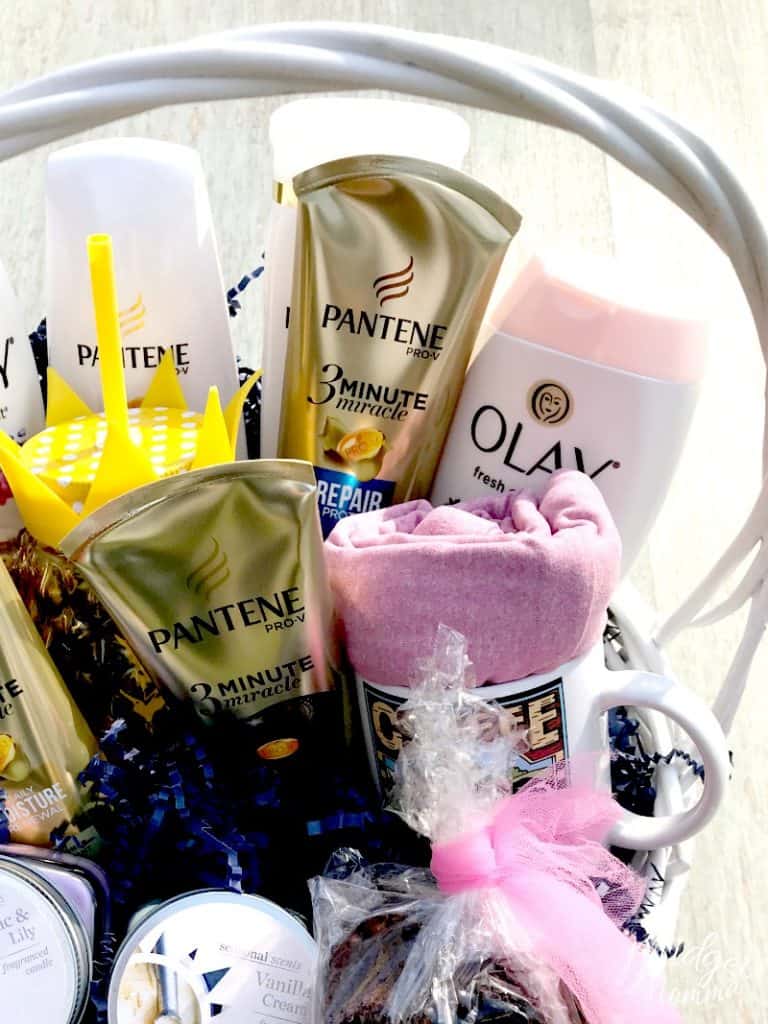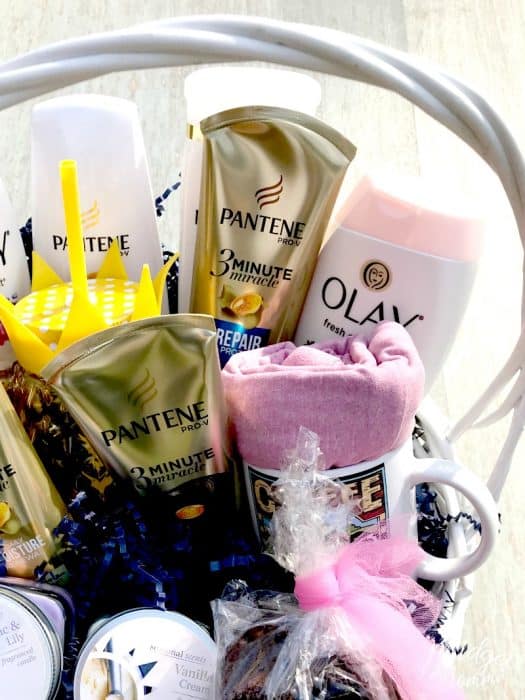 Being a Mom is hard and to survive the challenges and stress that comes along with the awesomeness of being a Mom this Mom's Survival Basket will be a Mother's Day gift that Mom loves. The goal of the Mom's Survival Basket is to show Mom that we love her and to give her the things she needs to survive on those stressful days.
Some times Mom needs a sweet treat, sometimes Mom needs some "Mom time" and sometimes Mom needs the reminder that she is amazing. With this easy Mother's Day gift you will give Mom all of that!
What to put in Mom's Survival Basket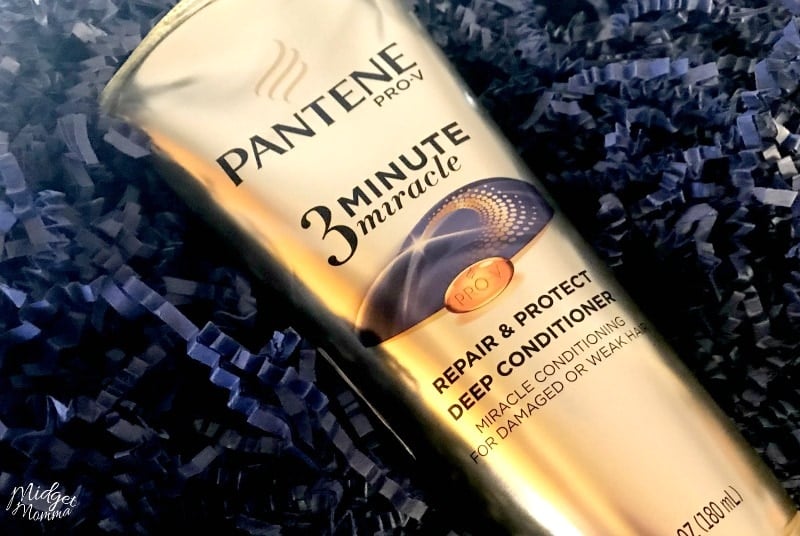 Things for Mom to pamper herself. There are lots of awesome things you can put in Mom's basket to have her pamper herself, including Pantene's 3 Minute Miracle, Mom's favorite Pantene products and we can't forget the fancy Olay products that Mom loves too!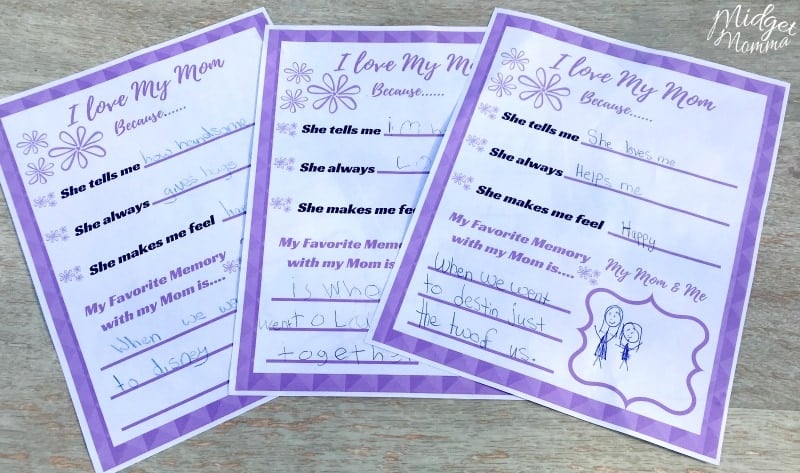 I love My Mom Printable. Print out the Mother's Day printable here and have the kids fill it out. If you are looking for a homemade card idea, this handprint cupcake Mother's Day card is one Mom is sure to love! If the kids are older you can have them write a letter to Mom telling them Mom why they love having her as their Mom instead of the printable.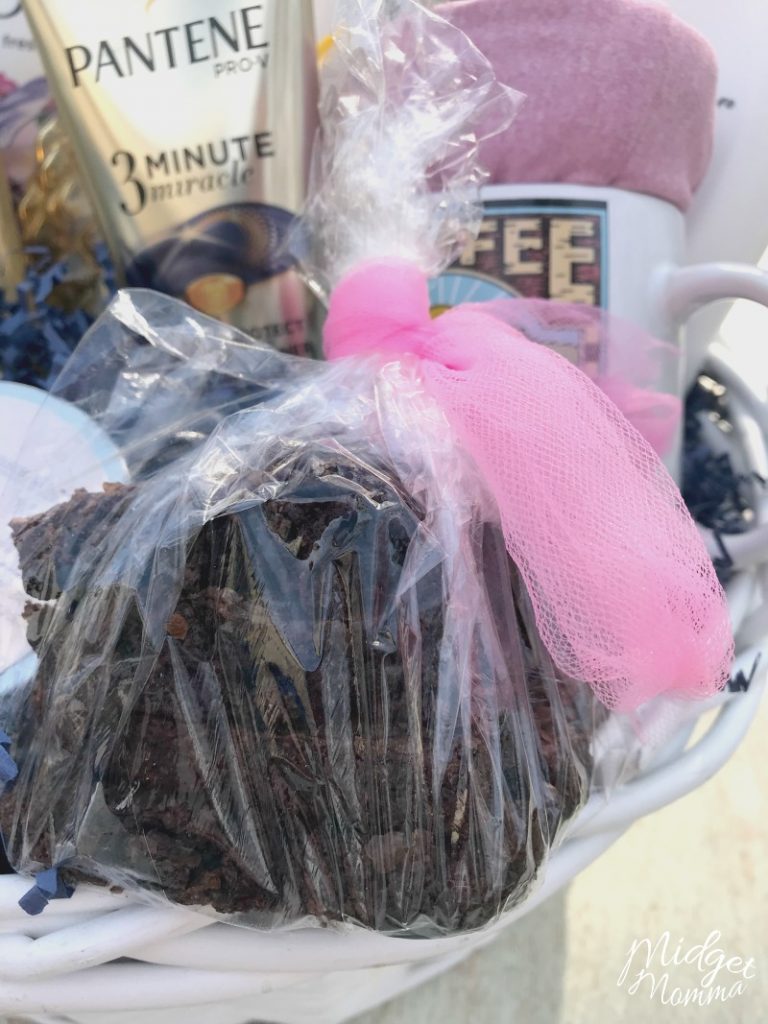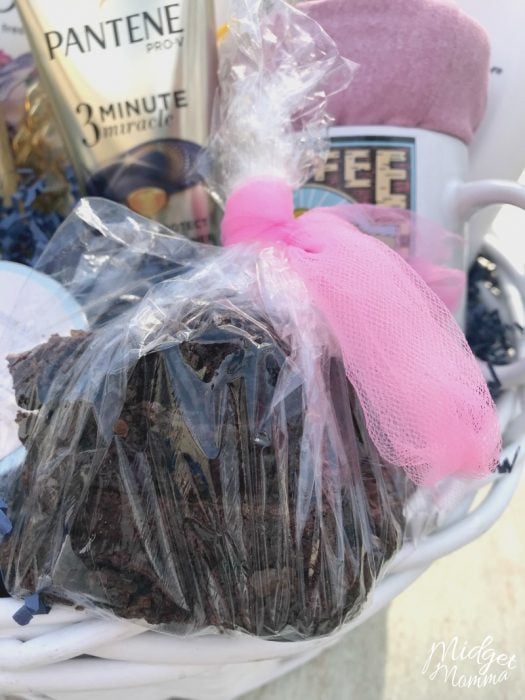 Mom's Favorite treats.  Homemade ones are the best! Some of our favorites include homemade chocolate chip cookies, Chocolate Cherry Chip Cookies, homemade brownies and Chocolate Covered Strawberry Meringue Cookies.
Candles. When Mom is using her special pampering items, having a candle burning in the bathroom to make it smell amazing is a great addition to helping Mom relax.
Leggings or a comfy new shirt. Adding in a comfy outfit to the Mom's Survival basket tells Mom that she needs to put her feet up and get comfy.
A Movie. Is there a movie Mom has been wanting to see? Add the movie to the gift basket so she can watch it when she needs to relax.
You can add anything else you think that your Mom would love into this Mom's Survival Basket. It is very easy to customize it to the things the Mom in your life loves.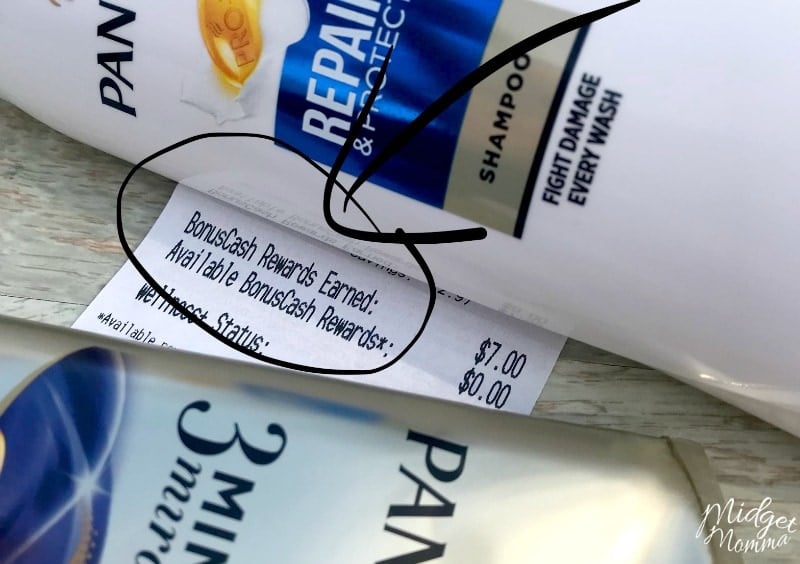 To save money making your Mom's Survival Basket Rite Aid is a great place to get your
shopping done! Through June 2nd, Rite Aid Shoppers will receive $7 in Rite Aid BonusCash
when you purchase $35 worth of P&G Pantene hair care and Olay Skin and Body products.
Plus you can save even more if you log into your Rite Aid account and clip the "Load to Card"
coupons.
To get in on the savings go in-store and purchase great Pantene and Olay products to take
advantage of the savings, find your nearest Rite Aid store here.
Disclaimer: This post is sponsored by P&G. All opinions are 100% my own.